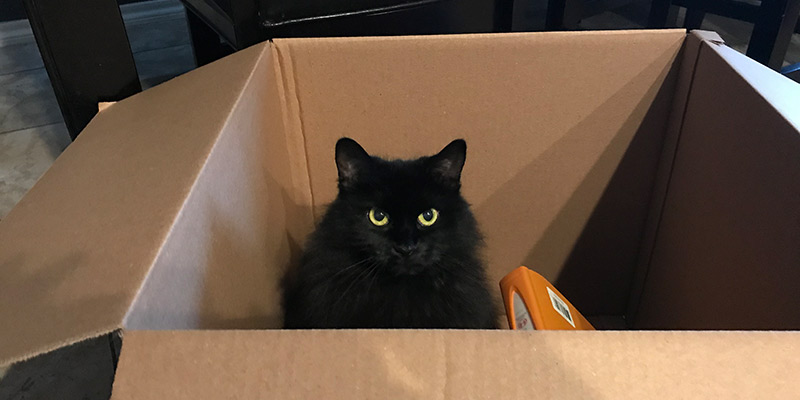 Convincing Amazon to push an update to an ebook is a bit of an involved process. Amazon hates pushing mandatory updates because they wipe out people's highlights. We are hoping they will fix it, because the Māori typo is very unfortunate. It makes us look like stupid hacks who couldn't be bothered to spell the name of an entire people. I hate this so much, I can't even explain it.
Well, at least we didn't have a barbed wire book launch party. That's an I can't even moment right there.
So I am on the phone with our agent discussing the update, and Del is running back and forth in front of me like a puppy. Which is odd, but I chuck it up to arthritis medicine working, and keep on having Serious Business Conversation.
Del stops, looks me in the eye, squats and pees right in front of me. A lake of pee. I can't even explain the amount of pee that came out of that dog. I am so stunned, I just stare. She jumps back up and starts running around again.
I am so glad we tiled the downstairs right now. I disinfected half of the living room. So we are back to DES once a day and I am supposed to pick up two brain stimulants from the vet, Anipryl and Coq-something.
Later that day, after having worked like a crazy person on Emerald Blaze, I wanted to see our feral cat. We have a socially awkward tortoise cat named Batty who lives in an upscale cat shelter on our porch. She is super sweet and wants to sit on your lap and all that as long as it's on her terms, but she doesn't get along with any of the inside cats. She also does weird things like crawl on your bed and lick your nose while you sleep. Like I said, socially awkward.
Gordon feeds her every night and lately the feral cat who lives near the neighbor's shed has been coming up and eating her food. We call him Boots and he is getting bolder and bolder. So I open the door and sit on the floor to watch Batty eat to make sure Boots doesn't bully her. Boots is sitting three feet away, because he has no shame. Except Batty won't come and eat.
I sit and I sit. Batty is licking her lips but won't come over.
What's going on?
Finally I glance over my shoulder. Six inches behind me, Tuna, Salem, and Oliver are sitting in a triangle formation, with Tuna, the 18 lbs orange cat in the center and front, Salem, the black scary cat on the left, and Oliver, the old Maine Coone mix on the right. They're staring at Boots. And then Tuna wrinkles her face and starts menacingly sniffing the air.
I wish I had my phone. It was like feline West Side Story. Another moment and they would start snapping their claws and singing catchy songs about murdering their rivals.
And then I went to bed, and I started reading this new book about assassin girl inspired by Venice and Roman setting. Keep in mind, I just petted everyone, including Salem. Three chapters into the book, the bad guy kills the child's black cat. In graphic detail.
Guess who is not going to be finishing that book?