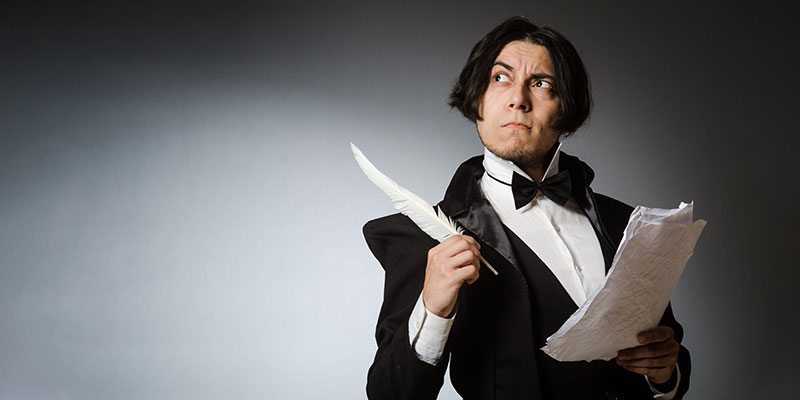 One of our longtime readers would like to participate in NanoWrimo. What is NanoWrimo?
NanoWrimo is a way to accomplish something most people will never do in their lifetime – to complete a novel. People do this for different reasons. Some want to try writing, others are attracted to the challenge, or want to be part of a community, or, like Erin, are doing a fun thing with their friends and family. If you are an established writer, NanoWrimo can help you break through a writing block, overcome and inner critic, or try out something new. It's a wonderful thing.
NanoWrimo is not about publication. The participants are writing as fast as they can. It's not about quality; it's about quantity and speed. One of my friends used to refer to her NanoWrimo efforts as word vomit. That's about right. Before word vomit can be published, it will most likely need a heavy rewrite.
And that's the beauty of NanoWrimo. It's pressure-free fun. Give yourself permission to write crap. Stop worrying if it's good. Just go forward.
Erin's family and friends are doing NanoWrimo and she would like to participate, but she is not sure where to start.
I'm going to try to do NaNoWriMo this year in solidarity with my (much more creative) husband and daughter. And I'm SO STUCK with what the plot can even be, much less the actual writing. I thought of writing to HA and asking them for advice but I'm pretty sure a lot of it is just either you have the gift or not, like….composers who say songs just come to them etc.

Erin
The trick to writing fast is to do a lot of thinking in advance.
So we're going to help Erin with her plot and thinking. If you would like to follow along, here is the list of questions that might be helpful if you are thinking of writing a novel with a fantastic element.
What am I good at? What do I know a lot about?
What do you do for a living? What is your area of expertise? Do you know a lot about horses, model planes, knitting? Do you leave and breathe football or craft beer? NanoWrimo requires writing as fast as you can, so it helps if you don't have to do research along the way.
2. What is the plot type of my novel? What kind of story do I want to write? We know that there will be a fantastic element. Now what else?
a mystery – a crime has been committed and we don't know who did it; the protagonist of the novel is or isn't not a member of law enforcement
a police procedural – a crime has been committed, we might or might not know who did it, but we need to prove it beyond the reasonable doubt; the protagonist of the novel is a member of law enforcement
a thriller – a crime is has been committed; we know who did it; and it's all about the psychological maneuvering and outwitting the enemy
a romance – there is a love story and it's all about the couple getting together and living happily ever after
romantic elements – there might be a couple; there is definitely sexual tension between some characters, but it's not the center of the story
a heroic fantasy – a group of heroes is standing up to the larger force
personal growth – a story of someone starting at rock bottom and climbing their way to dizzying heights
a revenge fantasy – someone has been wrong and now they will deliver justice
A survival story – someone is a victim of circumstance and is just trying to survive against overwhelming odds.
a quest – a catastrophe will occur unless a specific goal is obtained or a mission is successful.
Rocky and Cinderella are both stories of personal growth. Star Wars and Firefly series are both heroic fantasies. Titanic and Jurassic Park are both survival stories.
Most stories combine these elements. Let's say we have a little girl who has been kidnapped and a washed up alcoholic detective who is assigned this case. It is a police procedural, a personal growth story, and a quest.
Don't get hung up on trying to categorize things. Look at it as more of a guide to the type of story you would like to read. If you like reading it, chances are you might like writing it.
3. What kind of magic do I like to read about? Does everyone in the world know that magic exists, do some people know, or is it a big secret and only those who use it know?
4. What kind of magic creatures do I like and why? Do I like a particular mythology or do I like making stuff up? What's more appealing, typical urban fantasy werewolves or people cursed with shapeshifting abilities depending on what constellation they were born under?
5. How much gore and darkness do I like in my stories?
You don't have to write down answers. Just think about it for a day or two.
Next, we'll start working on worldbuilding.