This morning's news item from BBC: York student uses AI chatbot to get parking fine revoked.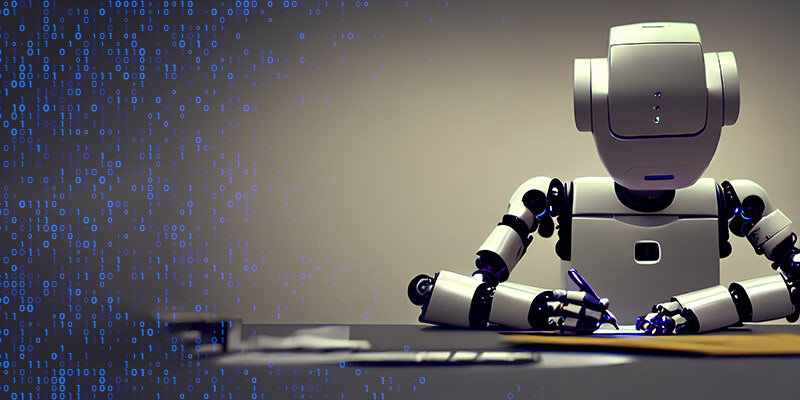 Final Option
Written in the last 45 minutes for your enjoyment
Nothing depressed Tamara more than looking at her bank account.
It wasn't that she bought extravagant things. There were no splurges on the latest designer handbags with integrated wallets and inventory tracker or the trendy, spider-web thin body contour jewelry, 3d printed with the patented liquid gold alloy. No, all of her purchases were reasonably cheap. $59.08 at Bed, Bath, and Bodyworks. They had a buy 3, get 3 free sale on fragrance mist, and it was too good to pass up. $6 at Starbucks two days ago. In her defense, it had been a very hard Monday, and a Frappuccino made it bearable. $21 on cat litter. Not an optional purchase…
Tamara sighed. She was 27 years old. Her high school dreams of making crazy money and laughing all the way to the bank while driving a white convertible with her hair blowing in the wind had met the cold, hard wall of reality and splattered against it long ago. Now she just wanted to make her ends meet. She loved her job. It just… didn't pay much and a better paying job hadn't materialized. She'd been looking.
Her checking account was down to $276. Nine days till payday and the electric bill was still due. There was no way. Even if she ate only ramen and sadness till the end of the month, there was no way.
She wouldn't borrow money from her parents again. They would give it to her, no questions asked, and they wouldn't even expect repayment, but the guilt would be too much. It was enough that they footed the bill for her medical insurance and allowed her to use the family AI.
Speaking of AI…
"Chadwick, how is it going with that parking fine?"
Chadwick's cultured voice issued from the wall speakers, "I've failed to succeed."
"What? Why? It worked the first two times."
"The AMPA AI must've received a major upgrade."
The Austin Municipal Parking Authority was a menace to society. Its drones were 3rd generation junk, and they routinely misread the parking permit stickers.
"But I have the permit. I have the right to park in that lot."
"I've pointed that out. The AMPA insists that it's entitled to $50"
Tamara rubbed her temples. "What have you tried?"
A mural on her wall blinked, turning into a screen. A list appeared.
"In the 22 hours 43 minutes and 12 seconds since receiving the assignment, I have submitted 1,734 appeals and received 1,734 denials. Topics covered: existence of the permit, placement of the permit, visibility of the permit, AMPA's equipment failure, AMPA's responsibility to maintain equipment standards, limits of a citizen's personal responsibility to compensate for AMPA's failure, citizen's tax burden…"
"The cliffs notes, please."
"In summary, the AMPA maintains that since you are aware its drones have difficulty scanning your permit due to the sun glare, it is your responsibility to park in a way that reduces that glare."
"How? There is no shade in that lot. It's a parking lot! I'm required to park in that parking lot."
"It will not budge."
Tamara shut her eyes.
"There is one last option you can try," Chadwick advised.
"No. I don't want to. I don't want to, I don't want to, I don't want to… Anything but that."
The AI waited, quiet.
$50.
Tamara sighed. "Fine. Do it."
A quiet beep echoed through her apartment.
"You have reached the Austin Municipal Parking Authority," a female voice announced. "Please listen carefully to our menu because our options have changed. To apply for a permit, press or say 1. To…"
Tamara steeled herself and took a deep breath. "REPRESENTATIVE!"