Staying with Innkeeper for a brief announcement:
📢Hear ye, hear ye📢. House Andrews have need of a bilingual Korean-English speaking fan of Innkeeper who would be willing to help with a project. Please email me at modr@ilona-andrews.com if you are native/fluent in both. Please list your credentials in the email. Thank you!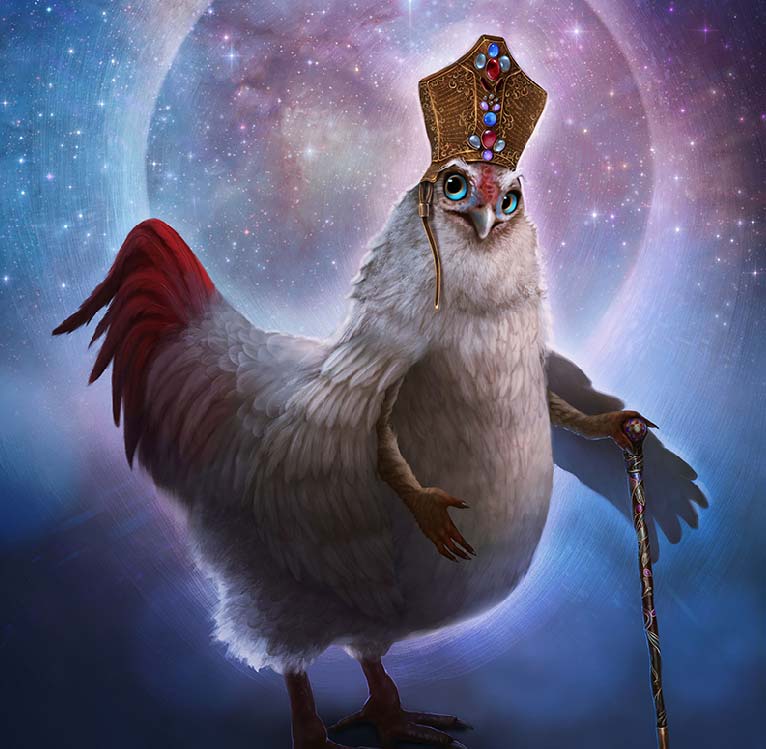 A while ago someone asked me to list the wildest BDH fan theories I've ever heard.
Disclaimer: This is not in any way intended to be mean. I have fully participated in most of these, and started a few koo-ko bananapants conspiracies myself. In fact, I distinctly remember Ilona sighing over my Elara theories and saying in her my-patience-is-an-infinite-lake, kind tone "I'm going to let you read the book again."
With that said, your wish is my command, here we go:
🧸 Sgt Teddy for Caesar! 🧸
Think about it, what's our big Caesar clue? "I do so hate to be bored".
Sure, everyone knows who says that phrase in the books, but we're completely ignoring the obvious:
"We offered him a very nice private property up in Alaska," the ex-soldier said. "But he doesn't like it. He says he gets bored. He mostly hangs out with us, eats cereal that's bad for him, and watches cartoons on Saturdays. And movies. He loves The Jungle Book.""

Andrews, Ilona. Wildfire, Hidden Legacy 3. Avon HarperCollins, 2017. Kindle edition, page 5
What better leader of reform than a sentient bear who has been done wrong by the system and who is, I think we can all agree, inspiring of unequal devotion?
👧 Sophia in Blood Heir 👧
How is Sophia 14 years old when Julie left Atlanta only 8 years ago and S. hadn't been around then?
Is she speed grown by magic means? Spliced? Is she a god? The BDH went wild and the theories went even wilder.
Hands down my favourite was "Sophia is a marble statue brought to life through satanic rituals by Barabas and Christopher". Because people thought Kate would sit by and let her friends do any of that.
Dear BDH colleagues, she's adopted.
🎭 Linus Duncan is Augustine in disguise 🎭
I think this was born from the fact that Linus' eyes sometimes appear brown and sometimes appear hazel- because of light shifting between scenes. That surely means HE MUST BE A DOPPLEGÄNGER and Augustine is a sneaky snake in the grass.
"What if X is really Augustine" has been applied to everyone at some point. Do you know the short story "The Egg" by Andy Weir? Listen to enough fan theories and you'll think Hidden Legacy is all just Pancakes in different disguises, reacting to himself. (In fairness, he is almost paranoid enough for that hehe.)
Turns out Linus is Linus and Augustine is not a threat to the Baylors, but we will stay tuned for more surprises from both, because we are the BDH and our tin foil hats are mighty!
🌌 The Multiverse 🌌
When a Flare is not in progress, the gods in the Kate Daniels universe live in the same Arcane realm the people in Hidden Legacy draw power from.
The Kinsmen universe is the future of the Hidden Legacy world.
Innkeeper and Edge are on the same planet, with Innkeeper in the Broken.
As of now, House Andrews do not have a multiverse. The only crossovers happening are between Innkeeper and the Edge, because of the ways Inns are. The Edge world is absolutely a separate planet and that's covered in detail in Sweep in Peace. Ok, ok- there's also a tiny Alphas easter egg in Bayou Moon because they live in pocket dimensions. But that is it.
👀 Grandma Frida makes conjugal visits to Adam Pierce in prison👀
The less said about this one, the better. It's the demon eyes, I guess?
🐩 Grendel is Bran's dog from the Mists 🐩
Joke's on whoever scoffed at this, because it's absolutely true. HAHA!
From Ilona: "Grendel is a Black Dog, so he can look like any dog he wants to look like, provided it's somewhat largeish. Since he was Bran's dog, he waited for Bran in the mist, but he never came back and he really didn't like Red.
So he went to look for the other person he met in the mists. She happened to be a girl so he turned himself into a poodle. Girls like poodles. Except, of course, his attempt at poodledom was achieved with mixed results".
And now you all know 😊.