First things first, happy bookbirthday to Jeaniene Frost and Bones' story, The Other Half of the Grave.
This question has been asked several times, so in the interests of keeping pets safe, I'm going to just answer it real quick here. Why is there antifreeze in snow globes? They are frequently shipped in cold weather conditions, and water expands when frozen. If there was no antifreeze, the globes would shatter.
And now for the actual subject of this post.
Our French Publisher editorial team, led by the wonderful Cécile Lederman, Directrice éditoriale at https://editionsbookmark.com/, has shared the art for the French edition of Iron and Magic with us.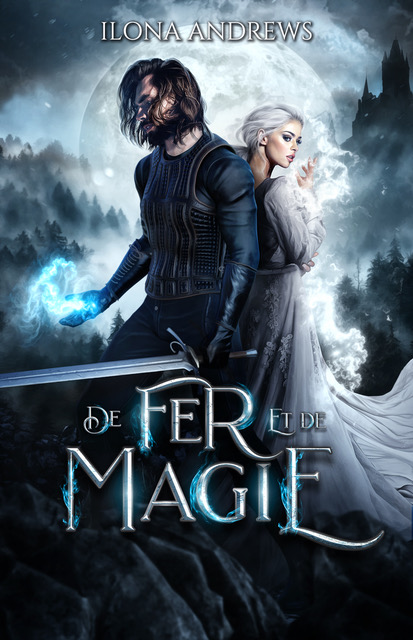 It is absolutely gorgeous, but together in that email there was also this image, created by Masha from Deranged Doctor Design. Click on the image to see it in full glory. Warning: it is large but it's worth it.
Isn't this cool? For some reason, this struck a cord with me and made me miss Kate a little bit. Just the whole feel of it, the lion, the moon, the girl… ::waves at Post-Shift Atlanta:: Maybe it's time to revisit. We will see.
Okay, back to the Innkeeper.