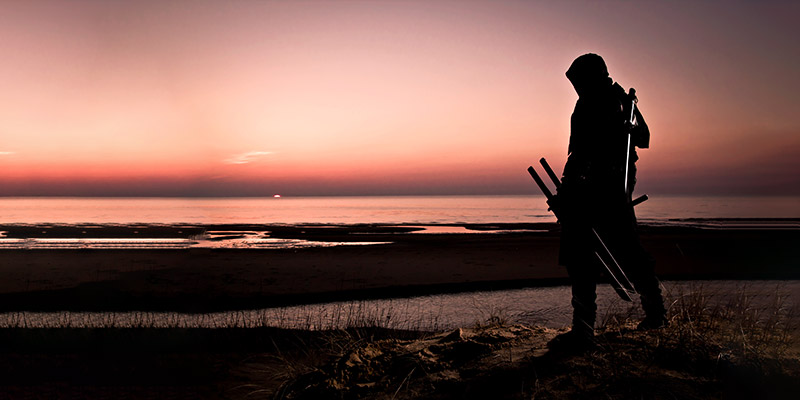 The rain drenched the city, cold and relentless. It soaked through the filthy rag in which I swaddled myself, and the sour stench rising from the folds was truly epic. I brushed the water out of my eyes and peered at the stone arch of Torpen Bridge spanning the width of the rain-swollen river. Today I, Maggie Day, a college graduate and a law-abiding citizen without so much as a parking ticket on my record, would rob a man of his money or die trying.
To say that this was not the way I envisioned spending my Saturday would be a criminal understatement.
###
"You were kind to me, Adelei," I said.
The widow startled. "How do you know that name?"
Only one person called Adelaina by that nickname, and he was dead.
"It's my job to know things," I told her. "In three months, a young noble will ride through the Bull Gate and come to you seeking lodging. He'll have a raven feather in his hat and a black and gold crest with a green thread woven through it on his belt, and when he smiles at you, he'll remind you of Simoyen. He'll get involved with bad people, and his stupidity and arrogance will bring fire and blood to this house. None of you will survive. If you value Elina's life, tell him that you have no vacancy. That is all the warning I can give you."
I took my bread and fish from her hand and went out the door.
###
It was well after dinner. I sat in my office again and watched the three moons rise softly in the night sky in the open window. I had unlocked the shutters and slid the glass aside. Reinald warned me that it was a safety issue, but we were on the third floor, and my brain kept tripping up and thinking I smelled blood. The brisk night air was so refreshing.
The house was quiet, the room filled with soft comfortable light from a lantern. Clover had brewed tea and served it to me without being asked, as if I was some sort of princess. I picked up a cup and drank from it.
Tomorrow we would go to war. It would be long and terrible, and there would be casualties along the way. I wasn't sure I was smart enough to pull it off. In fact, I was sure I wasn't. But what choice did I have?
Solentine slipped into the window and landed soundlessly on my floor. He was dressed in grey and black from head to toe. A soft doublet hugged his body, leaving the sleeves of a black shirt bare. Black gloves, black boots, black sash, black belt with an assortment of knives, and a grey hood.
"Hello there, Ezio," I said. "Imagine meeting you here. Killed any Templars lately?"
"I understood none of that." Sol perched on the windowsill.
Of course not. References to 21st century video games were solely for my own amusement.
He tilted his head and studied the room. This whole thing with him framed in the window in that sinister getup with the moons above was unbelievably cool. If I didn't know he was a horrible bastard who could murder me in less than a second, I would have melted in my chair.
"Love what you're doing with the place."
"Thanks." If I screamed, Reinald would come running but it would be too late.
Sol looked at me. "You're a mystery, Maggie."
I smiled. It seemed better than some half-baked witty comeback.
"I gather you decided to stay?" he said.
"For a while."
"Good. I enjoy mysteries."
He tossed me a small purse. I caught it. It was light. Cheapskate.
"Your payment. We're even."
"Then our business is concluded."
Sol smiled. The hair on the back of my neck stood right up.
"Oh no.  I have a feeling we will be seeing a lot of each other in the future.  Close the window after I leave, Maggie.  You never know who could come into the room at night."
He leaped into the darkness.
#
That's it, that's all you get. ::insert smiley face:: You cannot have it on account of it's not marketable.