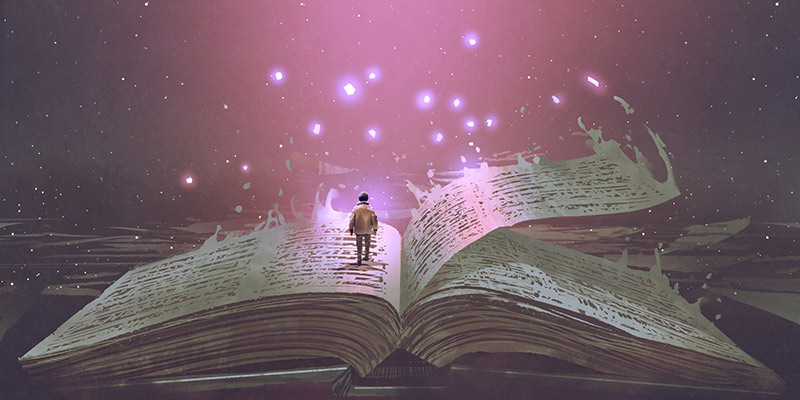 How important is having a routine in writing? You seem very distraught whenever your routine is interrupted and I don't know if it's just because the deadlines or because it throws you off. Do you think you will ever retire from writing (not just publishing) or is it something your brain will always want to do?
Writing is compulsive. The act of writing can be excruciating or rewarding, sometimes in the same writing session, but most writers would write even when financial incentive isn't there. That's how we process our emotions and interact with the world around us. Writers do stupid things like work on their honeymoon, on the day of their family member's funeral, and in a room full of screaming toddlers who would give normal people nightmares. Because it's a compulsion, it's a bit difficult to stop.
The exception to this rule is the burn out. When that happens, there is no writing. Burn out occurs when you ignore the warning signs and push things too far. It takes time to come back from it and it's very frustrating.
Given what I know of my writing habits so far, while I would probably write less in retirement, I wouldn't completely stop.
I do have a bit of a routine. On a perfect day, I get up about 7:00 am, take my Prilosec, squeeze in a short work out, take a shower, make shakes for Gordon and me, and get to work but 9:00-10:00 am. We work about three or four hours, however long it takes us to finish the scene. Then we have a meal and move on to emails, administrative tasks, and just basic life chores like cleaning and laundry.
We've had very few perfect days. Monday was the mammogram day. I had my screening and now I wait. I've knocked out some admin tasks, but not really enough to be productive. Sometimes getting up is very difficult, because I stay up too late for various reasons. Today will have to be a better writing day.
With the other author jobs that are not writing (e.g. finance, blog etc.) do you each specialise in your own 'departments' or both do everything?
Gordon does the majority of the interviews. He is funnier than me and much more diplomatic. I am kind of over being "Ilona Andrews, the author" and so my answers sometimes are not great. Nobody wants to send in an interview question that says, "Are you happy with your X series?" and get back a one word reply, "Meh."
I do the majority of blogging and industry gossiping. Okay, I know that it sounds funny, but publishing world is prone to sudden, jerky shifts and gossiping is how we stay current. If someone's book is being talked about, I want to know if it's a start of a trend. If someone switched jobs from one publishing house to another, I want to know why. If there is a new promotional opportunity, I want to know if it's worth it.
We both work on compiling documents, we both read the contracts, we both give quick approvals. A lot of times an email pops in that says, "Hey Taiwan wants to renew for Title 1 and 2 at $1,500 per. They had a nice sell through, so it's a good offer." One of us needs to greenlight that. More serious issues require a phone call between the two of us and our agent on speaker.
Writers are notoriously slow when it comes to paperwork and shipping. Kid 2 used to do a lot of admin stuff for us. We would be cornered and presented with a stack of tax forms and a growl, "SIGN HERE." But now that she is busy with college, we mostly do things in batches and since nobody wants to do it, it's whoever gets enough courage first. 🙂
Do you feel obligated to read your author friends' books and how truthful are you with them if you don't like them?
No, I don't feel obligated. Life is too short to read books unless you love them. When it comes to feedback, professional authors are brutal to each other. The rule is, don't ask if you don't want feedback. If I am not specifically asked to edit and I am just reading something and don't like it, I will simply say nothing. If pressed, I will say exactly why the book made me want to gauge my eyes out with ice cream scoops.
I read a book yesterday morning. It was a UF. It was a good book, but I am not going to reccomend it. It's 40% longer than it should be. I have no problem with how things are written – they are written quite well – but with what the author chose to put into the book. Not that much happens and most of what does happen is sandwiched between research into the world's mythos irrelevant to most of the book. She could've covered what the reader had to know in about two pages. Sometimes it's better to do the exposition, get it over it, and move on than try to get creative by writing lengthy passages from ancient books or government documents.
The characters also had annoying ticks. It's not necessary to use a nickname in every single interaction with the female character. Yes, the male lead thought up a "term of endearment" for her in his own language. I get that it's an incredible accomplishment and nobody has ever used that device before, ever, but after the 9th time it appears in three pages, it's overkill.
The book did have a really good sentence about the way the table and chairs were described, and I liked it, so I am going to pilfer the way it was structured and make it my own. It also did a good job of providing a distraction when it was badly needed, so I don't regret the read. 🙂