We are happy to bring you 2 Christmas sales.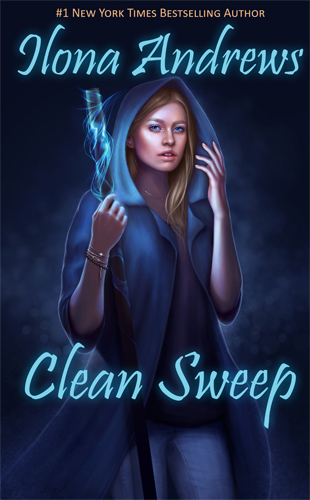 CLEAN SWEEP, the first in the New York Times, USA Today, and international (Thank you, Germany!) bestselling series about a woman who run a secret inn for intergalactic creatures. See how it all started for just $0.99.
Amazon is the first with the discount. I am not sure if/when the other retailers catch up, so Amazon for now.
Next we have IRON AND MAGIC, because if someone dares us to take the most irredeemable jackass in a ten years series and make him into a hero, we don't say no. We say, "Hold my beer."
Hugh is normally not cheap, but currently he can be had for $2.99
And this concludes our promotional discounts for the holidays.