I am sitting here waiting for the edits of Emerald Blaze. The edits will determine if it's a decent book or not, so I can't concentrate on anything. I was going to post something clever or witty, but no dice.
We finished the Roman scene, because we both hate to leave scenes unfinished, so here is your Monday snippet. 🙂
---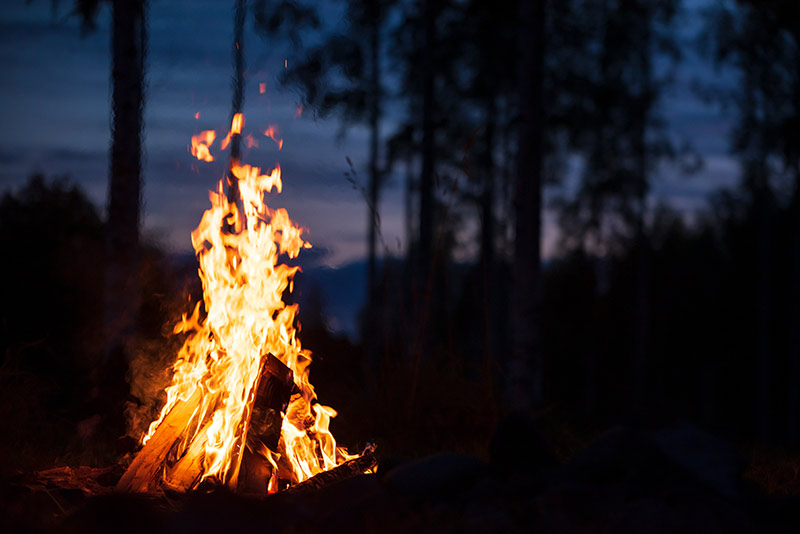 The endless steppe stretched in front of him under a moonlit sky. Tall dark stalks of kovyl, the feather grass, reached to his thighs. In the distance, black clouds churned, lying low on the grass, a supernatural darkness, cold and alive.  It had no eyes, but it stared at him all the same, impatient.
A gust of wind came. The kovyl bent, the silvery feathers of its flowers and leaves shivering in the wind. Waves rolled across the grass ocean.
He picked up his black robe and walked through grasses to the darkness…
"Roman?"
A woman's voice fought through his dream. Someone shook his shoulder.
"Roman!"
His eyes snapped open. A woman leaned into his view, her big blue eyes open wide. Her red hair, put away into a slick bun the night before, stuck out around her head in lose curves. He rather liked it messy, he decided.
"Someone's in the house," she hissed. "I heard a noise."
His head hurt. Getting out of the soft, warm blanket and looking for the source of the noise was absolutely the last thing he wanted to do right this second.
"Let them be," Roman muttered, sinking back into the drowsiness.
"Roman!"
"Okay, okay." He sat up and swung his legs out of the blanket. Cold bit at his naked flesh and he shivered. The magic was up, which meant the CHA had no power. He'd left a fire burning in the fireplace, but it must've died down during the night. One of the many drawbacks of the magic waves. Oh, so many.
Something banged in the kitchen.
Behind him Layla gasped.
He crossed the bedroom to the doorway. He didn't bother with feylanterns. There was no need. His vision was as good in darkness as it was in daylight, and even if it hadn't been, he'd memorized the contours of the house a long time ago. He could walk around his home blindfolded and never bump a single thing.
Another noise, a ceramic clink of one plate on another.
A cold draft iced his back, and he jerked in response, shivered, and walked into the kitchen. Moon shone through the window, sending gauzy light at the U-shaped arrangement of cabinets. He never understood the need to fill each horizontal surface, and the black granite countertops gleamed slightly in the moonlight, mostly bare. The dirty dishes in the sink were an eye sore. He would've washed them last night, but Layla had interesting ideas about the rest of the evening, and he'd decided they were worth exploring.
A dry staccato of claws clicked on the wood. He spun right, following the sound. A small dark shape darted to the left.
Behind him the window banged, and a fresh gust of icy wind lashed his bare back. Well, that explained it.
He sighed, closed the window, and latched it shut.
Claws scurried behind him. A cabinet door thudded.
He'd had a hard week. All he wanted was a quiet weekend, a good meal, sex, and ten hours of sleep to catch up on all the downtime he'd been missing. He would've settled for eight hours. Hell, even six.
He pulled a little bowl out of a cabinet, opened the refrigerator, took out a jug of milk, and poured some into the bowl. The vision of the steppe might have been a summons, or it might have been just a fucked up dream. There was no way to tell. If it was a summons, and he'd missed it, there would be hell to pay. The Destroyer always got his due.
Roman set the bowl on the floor and clicked his tongue.
The door of the cabinet crept open and eight of an inch. A small glowing eye stared at him, like a golden coin at the bottom of a dark pond catching a stray ray of the sun.
He slipped into Russian. "Well, come on. Come on out."
A small brown hand reached through the gap, grasping the door from the inside. Long black claws clicked on the wood. The small critter scooted out. About the size of a house cat, it was covered with brown fluffy squirrel fur, but its body had more in common with a lemur or a monkey, except for a prehensile naked tail that must've been pilfered from some unfortunate opossum. Small leathery wings thrust out of its back, the left one bloody and torn.  Its face with huge round eyes and a small pink nose resembled that of a bush baby, but where the little primates looked cute, this one looked creepy and freaked out, like something that had fallen out of a man's nightmare and wasn't sure how to get back in.
It sat on its haunches, put its creepy clawed hands together, and waved them up and down, begging, giving him a good look at its hind paws and the two long claws protruding from them in a semblance of goat hoofs.
An anchutka. A catch-all name for the small evil critters, a subset of what pagan Slavs called nechist – the unclean force. To be fair, anchutkas weren't malevolent in the way some of the nechist were. There was a world of difference between them and something like Badzula, who actively sought out vulnerable people, moved into their houses, and filled them with so much despair they became vagrants.
The anchutkas were mostly harmless if ignored. If you bugged them enough, they would bite, and if they wanted to chase you off, they would scurry around and moan in eerie voices. Sometimes a more powerful nechist managed to wrangle them together and force them into service. But even then, they were cowards and ran away at the first opportunity.
Roman pushed the bowl toward the anchutka. The beast scurried over with surprising quickness and lapped at the milk. He got a better look at the wing. The leathery membrane hung in shreds. Something with big teeth must've gotten a hold of it.
Movement made him turn. Layla stood behind him, wrapped in a bed sheet and clutching the baseball bat he kept by the door.
"What is it…" Layla saw the anchutka. Her eyes went wide, and she shrieked.
The anchutka jumped, choked on the milk, and vomited a half-eaten mouse on the floor in a fit of panic.
Great.
"Kill it! Kill it!"
Roman walked over to her and wrapped his arms around her. "It's fine. It's harmless."
"Kill it!"
"No." He kept his voice soothing. "It's just a little beast. It won't hurt you."
She blinked. "Why is it here?"
"Because it got hurt. When evil things get injured, sometimes they find me. Go back to bed. I'll stitch it up and join you."
The anchutka let out a long shuddering moan. Layla jerked.
"You're going to touch it?"
"Yes. I'll wash my hands after."
"When you said you were a priest of an evil god…"
"Dark god," he corrected out of habit. He knew exactly how this conversation would go. He had it several times now and it never ended well.
"I thought it was a pickup line."
"It's not."
She shook her head. "I'm going to need more explanation here. Like how evil are you?"
He opened his mouth.
Darkness drowned his mind.
He stood on an endless steppe under a moonless sky. Night boiled in front of him in a furious cloud, studded with stars and lightning. The Destroyer was infinitely patient. But never with him.
Roman pulled his black robes out of the way and knelt in the kovyl. He had missed the summons in his dream. Now there would be a price.
The darkness coalesced into a man.  He was too tall and too broad shouldered, dressed in a black tunic and black pants.  Blue-black hair fell on his shoulders.  A fire burned in the grass next to him, with a couple of logs waiting to be used as chairs.  A deer roasted on the spit above the flames.
The Hunter. Not too bad. The Warrior was worse, the Old Man worse still, and the Darkness was the worst, but the Hunter could be reasonable.
Chernobog turned to him. Strict silver eyes took his measure. The god nodded toward the fire.
Roman rose, walked over, and waited by the flame.
The smoke boiled from the fire and an image of a young man formed in its depths. Chestnut hair worn too long, narrow face, a fragile looking kid, maybe seventeen, maybe slightly older. A glass jaw and a weary look in his eyes, like he expected to be punched in the face. The type of kid that would end up stuffed into a locker in high school.
Chernobog opened his mouth. "Fix this."
Right. "Do you want him killed or saved?"
Chernobog pondered it. "He's already dead. Veles wants his wolf back. Use the wolf shepherd."
Agony split Roman's skull. He tore through the pain and opened his eyes. Every muscle hurt, his body locked and immobile. Roman grit his teeth and strained to lift his arms. Pain flashed, so sharp it was blinding, and then he could move again.
He stood in the kitchen, naked. A puddle of urine cooled by his feet. The anchutka hugged his legs, making worried moaning noises. A discarded sheet lay on the floor. His senses told him he was alone in the house. Layla was gone.
New day, same old shit. He sighed, picked up the anchutka, put it on the counter, and went to get a rag to clean up the mess.