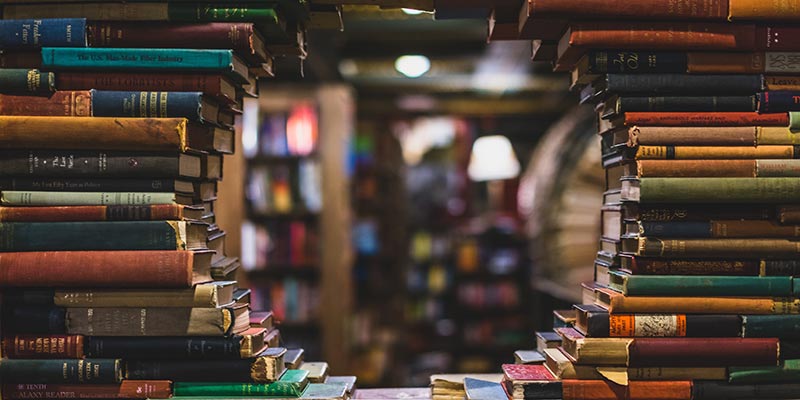 I saw an article on Lifehacker about the best way to support an author (when they are releasing a new book). I've read several articles on your blog where you talk about the business side of writing but hadn't seen any mention of this part of it.

https://lifehacker.com/the-best-thing-you-can-do-to-support-a-new-book-1839838741

I like the idea – i usually "read" your books via Audible, but i do buy some of the actual books – usually for my wife and other family.

Rob
The article is titled "The Best Thing You Can Do to Support a New Book" and is well thought out and well written. To summarize, its main point is that preordering a book from your independent store is highly beneficial to the author, because it adds a human factor.
As the article states, this is less about diminishing the impact of Amazon and more about the process of book selling. A book seller may note the early preorders and order more copies of a particular title, they might read it, and they might even select it as a staff pick, all of which greatly helps the book's visibility and may even result in a book being selected as a staff pick.
The best advertisement for the book is its presence in stores.

C. C. Finlay.
All of this is absolutely true.
So why hadn't I mentioned it before? This isn't exactly the most comfortable subject but we make an effort to be candid on the blog, so here goes.
On one hand, everyone loves bookstores, especially independent book stores, where people know your name and your interests. We all understand that book stores are disappearing and nobody wants that to happen. There is something magical about walking into the bookstore and seeing rows and rows of shelves with all sorts of books. It's exciting. It touches on that same anticipation of adventure that you got as a kid when you walked into a library. Every book is a discovery. Every book might be a treasure.
On other hand, here are the statistics.
The ebooks account for 82% of all sales. Only 18% of sales comes from hardback and mass market. This ratio is different for every author, but ebooks are winning the market share. They are portable. They don't fall apart. You can read them late at night on your device without keeping the light on and disturbing your partner. Sure, you can't resell them or have them signed, and they don't smell nice, but you can, in theory, keep them long enough for your grandchildren to read them when they are grown.
Mass market buyers always were bargain hunters, and ebook is a good bargain, most of the time. Even though some ebooks debut at $15, once the mass market edition comes out, the price typically falls to $9.99 or lower. Once you buy it, it's there. There are some odd occasions when the book vanishes due to unusual issues, but for the overwhelming majority of the time, if you were reading your book on a dedicated device but now you want it on your phone, you simply download a new copy free. By contrast, if you buy a paperback at $7.99 and drop it into a bathtub, you have to buy a new one to replace it.
As a book store patron, I love book stores. But as a business woman, I have to think strategically.
Some people will only buy in paper. We can set that segment of the market aside. Some people will only buy in ebook. Let's remove them as well. Now we have a very large slice of the market who will read in paper or ebook as long as they can get the book. I want to remove as many barriers between our book and them buying it, because as an author, I care about that sale. This is the way my husband and I provide for ourselves and this is the way we feed our children.
If I instruct the reader to go to the store and buy a paper copy directly or to preorder it, as the article suggests, the reader has to make note of the title of the book, find the time to drive to the store, remember the title, wait until the store calls them to let them know the book came in, then drive back the second time to pick up the book. Every stage of this process carries the risk that the reader will abandon this quest because our lives are busy. It puts the greater burden on the reader.
Ebooks are instant.
There is no driving to the store, there is no remembering to preorder the book, there is no waiting. Click, and you're done. And our share of royalties tends to be larger from the ebook. In reality, it fluctuates depending on promotions, etc, but right now it's 25% from the publisher's receipts and in case of some imprints, like Impulse which brought you Diamond Fire, after a certain number of copies sold, we get 50% of the receipts.
If the ebook is self-published, like IRON AND MAGIC, the ebook price is often average, around $6.99. The paperback is $15.99, because it's a print on demand title and it costs a lot to make the actual books. We make minimal royalties on the print addition of self-published books because we have to keep the price somewhat reasonable. I can't, in good faith, demand that the readers drive to the store and pay almost 3 times as much. That's not good business. If the reader makes that decision on their own, fantastic.
There is also an emotional component. If the reader ends up purchasing an ebook instead of placing the preorder at a physical store, we run the risk of the reader feeling guilty about buying the book "the wrong way." You never want your product to be associated with negative feelings. You want people to feel good about buying your books.
As an aside, if your series tanks because of low sales, it's a good idea to resist shifting the burden of that failure on the readers. If you do that, the readers will associate your name with guilt or anger, and you will lose future sales. Also, it's crappy.
There is still a significant number of people who buy books in paper and now successful bookstores go an extra mile with personal recommendations, author events, and book clubs. If your bookstore has an awesome book club and you visit it regularly because you like it, and you preorder the books there to support the local business, that's great. But if you want to one-click, that's also great.
Bottom line: I am not going to prescribe to the readers how to buy our books. If you buy in paper, thank you. If you buy it in ebook, thank you. If you borrow it from the library, thank you. We want you to buy it in the most convenient and easiest way for you. Just don't pirate them. That's all we ask.