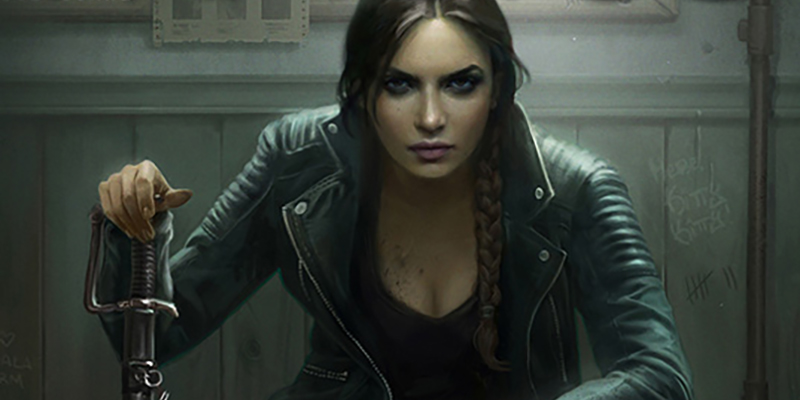 Happy Monday! Thank you for all of your coffee grinder suggestions. I pulled the trigger on a more pricy conical grinder which should be great for drip coffee and will report on the results.
I'd love to hear about HA's cover design process. What determines whether you use one of your cover artists and whether Ilona crafts it? What creative process and tools does Ilona use when she creates the cover? What process do you like best (cover artist who uses live models, cover artist who uses database images, creating your own, etc.)?
The primary factors in whether I make the cover or we hire an artist are cost, availability, and branding.
COST
Good covers are expensive, because artists deserve to be fairly compensated for their work. We are much more likely to invest in art on a longer work or an anthology than on a short story or a novella. Novellas are cheaper, they earn less than a full release, and therefore, cover cost becomes a larger percentage of the budget.
This is also affected by branding. More on it in a minute.
You can see this cost factor in action on some of our older Ace novellas. They used to be part of an anthology, for which the publisher had commissioned a cover. Then the anthologies were split into eSpecials.
As you can see, the eSpecial was clearly put together with stock images probably by the publisher's art department. I'd estimate the cost of images to be under $150.
Who puts the cover together can make a difference even when stock images are used.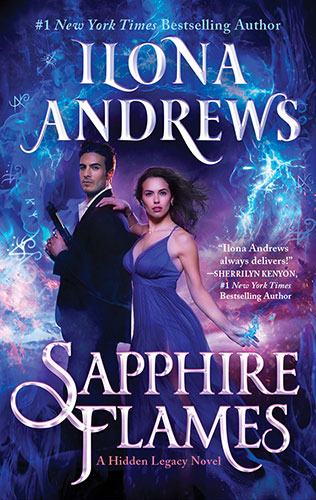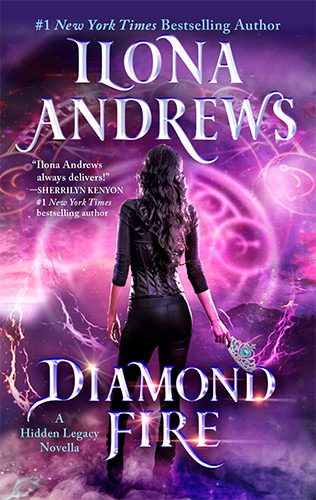 There is no drop of quality even thought the novella uses stock images because Avon had commissioned the same artist for the 3 novels and the novella. The two covers above were created by Gene Mollica.
AVAILABILITY
This is straight forward. Good artists are in high demand. If we have a surprise release, chances are the artist won't be available on a short notice. You have to book the artists months in advance, and of course, that's a big factor.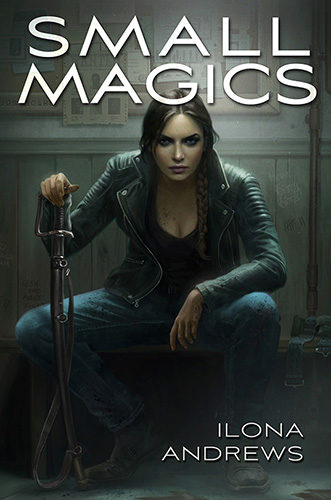 These are gorgeous covers and you can see why the artists would be in high demand.
BRANDING
Take a look at these covers.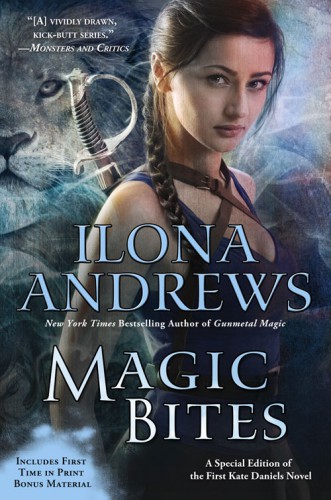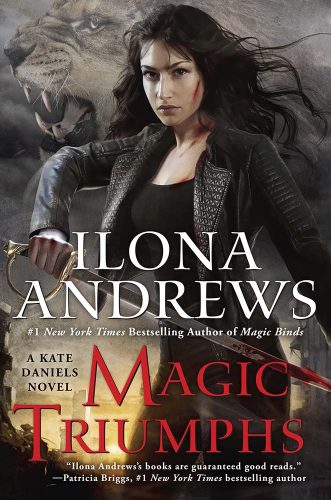 There are 3 common elements to all these covers: a girl, a sword, and a lion. This is branding at work.
When we decided to do the first Kate novella, we just kind of puttered around and then it was finished. We needed the cover quickly, so attempting to commission an artist, especially over the busy holiday season, would've been difficult. We needed to make our own, and whatever we made had to be instantly recognizable as a Kate story.
All of these covers have a specific look. They are photomanipulation covers, meaning a photoshoot took place and then the images of the model were heavily processed in photoshop. If these covers had been painted, we would be out of luck.
Fortunately for everyone, while I'm seriously lacking in artistic skill, I'm good at photomanipulation. I had to learn how to do it, because majority of our promotion takes place online. We would ask the publisher for banners and promotional images, and they were never in the budget. We had to make our own.
A side note: when a publisher commissions a book cover, they buy very specific rights, meaning they pay for the right to use the art as a book cover only. If we were to cut the cover into a banner and display it on our website, we would be committing copyright infringement.
Example:
That type of image usage is illegal. We made it a policy to always enter into a separate contract with our cover artist, even if they are commissioned by the publisher, to purchase the rights to display image on our website and in promotional materials. that's why you see all the beautiful banners.
Since I had to learn how to do the banners, more advanced photomanipulation was the next step. I did a lot of tutorials.
Finally, over the years I developed enough skills to create decent photo manipulation covers.
We knew we wanted a girl, a sword, and a lion. These are the original stock images.
Wait a minute…
Then it was the matter of putting it all together, tinting it the right way, etc.
Natanya Wheeler of NYLA, our literary agency, added the typography because I know my limits and I suck at typographical elements.
This cover hits all the branding elements we needed and is instantly recognizable as a Kate cover. And there you have it.
We had a discussion regarding outsourcing the second cover, which Gordon shut down. According to him, the first cover is pretty and on brand and there is no reason to switch, and that's how Magic Claims happened.
ModR was instrumental in selecting the right background. I sent her about 20 images and she picked that particular forest for its prettiness.
Funny thing about Magic Claims. The model on the cover is wearing a sweater, because it's fall. However, all of the images we had of her were gym images, where she looked tough but wasn't appropriately dressed. I was browsing a different stock site looking for someone in a similar pose and found a completely different set of images with her, which I immediately bought. This is what Kate looks like in the office.
And now you know all of my cover secrets. If we do a collected edition, we will likely commission an artist for that cover.