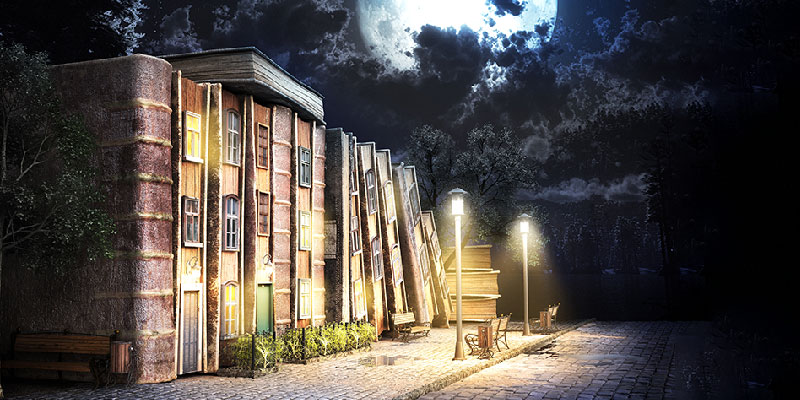 Mod R has sent over November blog prompts. We will be starting with some industry questions.
Why do they pay celebrities these giant book advances? They can't earn out.
You don't have to earn out to be profitable for the publisher. We've covered this before, but a quick refresher, so you don't have to flip back and forth.
For the purposes of simplifying math, we will be working with ebook royalties, which are 25% of the publisher's receipts.
Let's say we have a book priced at $9.99 with a $10,000 advance. The retailer takes 30%, so the publisher gets $6.99 from each sale. The author gets 25% of that, which is $1.75 and the publisher keep $5.24.
Let's divide $10,000 by $1.75. We get 5,715 (rounding off to a whole book) units. That means that once the author sells that amount of books, their advance is recouped and they start earning royalties.
Now let's divide $10,000 by the publisher's cut, $5.24. We get 1,909 units. That's when the publisher starts making money.
So we have 1,909 on one side of the interval and 5,715 on the other. If the sales of the books fall anywhere between these two numbers, the book has not earned out but still made profit for the publisher. For example, let's say the book sold 3,000 copies. The publisher receives $15,720, $5,720 profit.
Now then, let's say you had a celebrity book with a $1,000,000 which sold 300,000 copies. The publisher's cut on that baby is $1,572,000. Even with a million dollar advance, $572,000 is a great return on investment. The author didn't earn out, but look at this money the publisher netted.
Most celebrities don't sell that much. Let's take Azis Ansari's Modern Romance as example. His advance was $3.5 million. In the first 3 months, his book sold 282,000 copies. (Source: Celebrity Book Advances, Business Insider.)
If we apply it to our model and if this book was published today as an ebook at a price of $9.99, his sales would net the publisher $1,477,680, far short of his advance. These are not his actual sales because I am using an article from 2016 for my numbers, and back then hardcovers were more significant.
There is also a celebrity factor: the book is available in perpetuity and any time Mr. Ansari makes a splash with his career, it gets a sales bump. He might have earned out by now.
Still seems like a bit of a risky investment, doesn't it?
But then we have Tina Fey's Bossypants. It came out in 2011 with an advance of $6 million and it sold a whooping 3.5 million copies in the next five years. (Source: Celebrity Book Advances, Business Insider.)
Applying our funky math, in today's market conditions and published only as an ebook with $9.99 price tag, Bossypants would have earned the publisher $18,340,000. Not surprising because Tina Fey is an excellent writer.
So here is your answer. The publisher doesn't know if they have Bossypants or Modern Romance on their hands. Nobody can predict exactly how many copies a book will sell. They are essentially gambling. They roll the dice and cross their fingers, because the potential profit can be enormous.
What do you think makes a book more likely to reach USAT #1 ? This may seem silly, because 'duh, why write a book if it's not successful?'. But similar questions arise about commercial art in other creative fields. For example, when a painter reaches a certain level of competence, choices can be made about what is created. Does the artist go for commercial work (perhaps suppressing inner feelings), and so choose subjects which are likely to draw the attention of a large number of "gentlepeople" buyers, and which are known to sell well, eg., puppies, kittens, nudes, or does the artist go for subjects that have a different motivation.
If there was a formula to it, every writer would be a bestseller. A kind of a cop out answer, but true. In practical terms, upper levels of USAT require either a built in audience or wide promotion.
Diary of a Wimpy Kid, 16th in the series. Game On, 28th in the series. The Stranger in a Lifeboat, a celebrity author with a long career and TV exposure on SportsCenter, Oprah, etc. Lore Olympus, graphic novelization of a long-running and popular webtoon. The Judge's List, established celebrity author. Dune, the movie is out.
This is pretty typical. The key factor is the built in audience.
Now to what you are really asking. Do you have to compromise your artistic integrity for commercial success?
First, commercial fiction is not a homogenized group. The Song of Fire and Ice and The Wish by Nicholas Sparks are both commercial fiction, but they are radically different in genre, philosophy, structure, and tone. GRRM starts with brutality and incest and then dials that up a notch, while Nicholas Sparks writes variations of "white people fall in love and then it's really sad." I'm sure someone had told GRRM at some point, "Oh this is too violent, it won't sell." But it did.
Second, writing commercial fiction "on purpose" is difficult. Years ago, during an urban fantasy/paranormal boom an author I know who always skewed toward more "artistic" end of the speculative fiction got frustrated and declared that she too would write a commercial urban fantasy novel and it would land on all the lists, because clearly there was a simple formula to it. She felt that her work was much more complex, so surely she would be able to fire off a quick commercial novel. Some time passed, and then she stopped talking about it. If she has written one, I haven't seen it.
A book is writer's communication to the world. It is what it is. Your inner feelings is what gives the book meaning. Why write a book if it's not successful? Because you are compelled to do it. Most commercial books started as passion projects. They just happened to appeal to enough people to sell well. I don't know how you can artificially duplicate that.
Even though I'm a commercial author, I have no idea what makes a book commercial. I think I know it when I see it in other people's writing, but I am also often wrong. I am also the person who tried to pull Sweep of the Blade a week before it went on preorder and almost didn't finish Blood Heir because I didn't think they would sell.
There are writers who openly chafed at the burden of commercial success and felt that it did compromise their artistic integrity. Conan Doyle ended up hating Sherlock Holmes eventually because he felt the commercial nature of the character overshadowed his other projects, which he felt had greater literary merit. But I also suspect that when he wrote his first Sherlock Holmes story, it was great fun for him.
So my advice is write for yourself, and if you're lucky, it sells. Don't compromise, if you can help it.