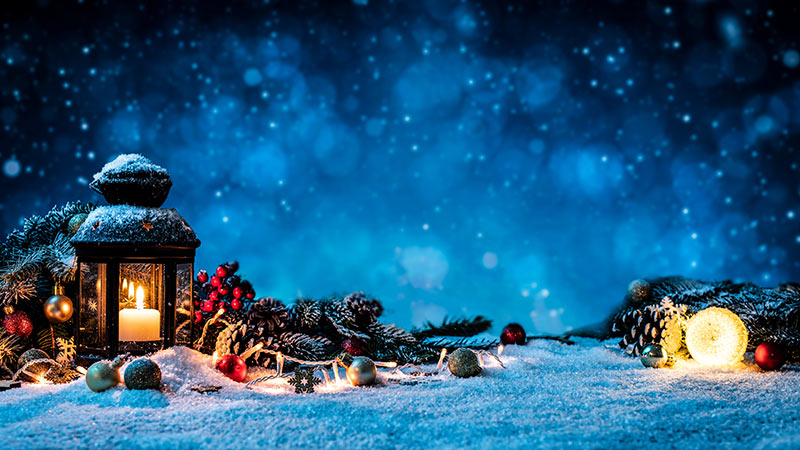 When I was a child, Christmas holidays were magic. It was New Year rather than Christmas in USSR, but everything about it was the same. Snow would start falling in the second half of December, and my Dad would bring home a Christmas tree, and I would be so excited. I was also born on New Year, so the whole season is special to me.
My family would have a big dinner. My mom would start cooking early, and I would dart around the kitchen, stealing cookie dough and generally getting in the way. Everyone would come, my grandparents, my aunts, my uncles, my cousins… I would get to sit at the table with everybody and eat yummy food, and the tree would be covered in glitter. Everything was great.
And then, as I grew older, reality began to creep up into the magic, melting it bit by bit. That big dinner? Mom cooked it alone and nobody helped. My grandmother would occasionally bring something, but in her later years, anything she brought had to be inspected. One time she put rancid sour cream into the cake. After everyone left, there would be a massive pile of dishes. There was no dishwasher.
Adults would get roaring drunk in a fine Russian holiday tradition. Sometimes they would get snappy. My aunts would make passive aggressive comments. After my grandfather became ill and died, we didn't do big gatherings as much, which I mourned and my mom celebrated.
The country was falling apart, the future was uncertain, and I desperately needed that happy bubble of New Year, but it grew thinner and thinner, until one year it popped. It was barely eleven o'clock. My parents had a fight at the table. Mom went to bed. Dad did, too. My brother, who was 7 at the time, fell asleep as well. I sat alone at the table filled with food and looked at the TV. It was New Year. We were supposed to stay up till twelve.
I was so sad. I felt lonely and abandoned.
And then I realized that just because they didn't want to have fun didn't mean I couldn't. This was my holiday. I had a right to have fun on New Year's, damn it. I got myself some of my favorite Olivier salad, poured champagne into my glass, changed the channel, and watched the New Year celebration until fireworks died down. I had an awesome time.
This year holidays might seem grim for some of us. People can't see their loved ones. I found out yesterday that both my dad and my step mother had COVID. They were both vaccinated, so it was a mild case, but they did not tell me. The only reason I found out was because I realized Dad hadn't called for several weeks. The plague is still here. People aren't traveling, families don't get together, holiday traditions are broken. Some of us are lonely. Some of us are grieving. Some are afraid. One of my friends right now is despondent, because she can't do a big gathering, and I told her to take a day off for herself and she told me she doesn't know what that would look like.
This won't do.
You still have a right to peace and happiness this holiday season, whichever holiday you choose to celebrate. Decide what that happiness is and go for it. Spend your holiday hiking or playing video games. If you like Christmas but would rather not give gifts or if you would prefer to drown the tree in wrapping paper, you don't need anyone's permission to do it. Don't make the big dinner if you don't feel like it or make too much stuffing and then eat it for a week. Zoom with your family or don't.
Take this time to do things that soothe your soul. Protect your holiday, whatever it may be. There is no guilt. There are no expectations. Because all of us could use a break.
PS. Well, there is one expectation. Mod R wants me to remind you about the upcoming zoom chat. Some of you are confused. You get the first chapter if you attend this zoom chat here. Not the Fated Blades chat. This chat. You have not been cheated out of your chapter. It's all good.