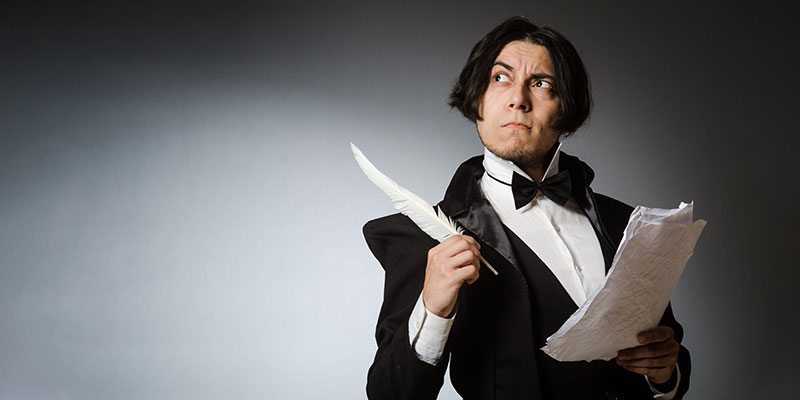 Today we're resurrecting an older post by popular demand. We archive most posts after 3-4 years, because the publishing world moves fast and what might be accurate today is completely off the mark tomorrow. Because time is short, we bulk-archive, meaning we hide all of the posts either by date or the category and sometimes interesting stuff gets caught up like the post below.
"Why do your books get better later in the series?"

K.
It's not that the books get better. It just feels that way. A series can be done in two ways: episodic and progressive, and we mostly do progressive route in terms of character development.
Comic books are classic examples of an episodic series. A typical episodic Batman comic book goes something like this: Batman faces a thorny problem; Batman gets his butt kicked, literally or figuratively, which causes him to reexamine himself; Batman wins through some clever twist, resolving his internal issue or seemingly making progress in it; but, and this is the crucial part, at the end of the story the status quo is restored and it's as if the story never happened. The reader gets their emotional payoff, but the world of Batman and Batman himself remain largely unchanged.
Robert Parker's Spenser stories are written in the similar vein. Children grow up, friendships are formed, cases are solved, but Spencer himself remains unchanged. Conan the Barbarian books are episodic. Sherlock Holmes stories are mostly episodic. Stephanie Plum is episodic. Things sometimes change for a book or two, but they inevitably return to the status quo.
To put this in Kate Daniels turns, Magic Bites and Magic Burns are somewhat episodic. There isn't that much character progression. Or, another way to look at it, if we took Magic Dreams, but at the end, instead of Jim and Dali having a date, Jim remained oblivious and nothing happened. The characters would've come full circle and we could've done another story, again drawing on Dali's unresolved crush for the emotional payoff.
The episodic nature of the series has several advantages. For one, it is easier to write. You're essentially writing the same type of book over and over in different ways, starting with the same setting and same character. You never have to one-up yourself and reach for bigger and bigger stakes, you just have to have different stakes. You're writing another fun adventure in life of the character.
For the reader, it means more or less the same emotional experience and payoff. While that sounds like a bad thing, it's not. Let's say Writer A writes funny mystery books about a group of quirky characters in a small town. When I buy one of those books, I know exactly what I'm going to get: a mystery wrapped in some humor and fun cameos by my favorites. I can count on that. It also has an additional benefit of letting the reader enter the series at any book and not be lost.
The downside of the episodic series is that no permanent change takes place. It's difficult to read several of these in a row, because after the second or third one, the reader will catch on to the pattern and their attention will start to wander. But, if the writer is releasing one or two books a year and there is a break between the novels, episodic series works and can grow to have a huge fan-base. Kinsmen is episodic by nature and the series has a big, loyal following.
A series that is progressive means permanent change for the characters. It doesn't just mean that people die, but that their death permanently affects the main character and their world. There is an overall story arc that takes place over the series. The books, although they can stand on their own, are part of the whole. If you put all Kate books together, you will get a very long cohesive novel. If you put Nevada's trilogy together, it makes one giant book.
LOTR is a good example of a progressive series. Permanent world-altering things happen. Main characters undergo a significant change. Game of Thrones is a progressive series. Deep changes take place and they can't be undone.
A progressive series is harder to write. On a purely technical side, the author must keep track of continuity. But the real difficulty lies in a consistent character development, and it's easy to screw that up by having the character face greater and greater enemies and giving the character bigger and bigger powers in an attempt to one-up the previous books. Occasionally authors fail to create a compelling character arc. The character starts off strong, and the first book blows everyone out of the water, but there is no build or evolution in the sequels, and the second book is okay, and by the third book fans of the series are telling you to not read that one and just stop at two.
Progressive series also presents a barrier to the reader of having to read from the first book to get the complete story. It means a bigger investment of time and money; however, when done right, it offers big payoff. The readers get to watch the characters develop and they form a deeper connection to them. They know that when bad things happen, they could have permanent consequences, and it makes for a gripping read. Reading the next book is almost like catching up with old friends.
Progressing series mimics life, because we change as we grow older. As a friend of mine once put it, "Reading Author A books is like eating eclairs. You can't eat more than two in a row. But when Author B releases a book, it's an event." Author A wrote popular episodic books. Author B wrote a progressive series.
KD was conceived as an episodic series, but in the third book, we went with something personal for Kate, because the reactions to Bran's death in Magic Burns taught us that if we hit something personal, we'll get a big response. So we went with Derek being injured, and once we wrote the book, there was a permanent change in Kate and Curran's relationship and exposure of Kate's true magic.
That wasn't a genie we could put back into the bottle. We could have, but returning Kate and Curran to the status quo and sweeping her magic under the rug would be sending a signal to the readers that nothing in the series had long-term consequences. It's one thing to write an episodic series; it's another to wave the progression of the characters in front of the audience and then take it back.
It's the same reason why we canned an amnesia plot at one point in the series. The readers had invested in the relationship and throwing amnesia into it would be just jerking their chain for no reason. A lot of people really like Kate and Curran as a couple now, forgetting sometimes that they started as a paranoid, borderline-crazy merc with no friends and a cold arrogant ass of a Beast Lord who thought all humans wanted to murder his people and had a seriously stunted emotional development.
One of the reasons why Magic Claims ended up being so long is due to character progression and internal character arcs for both Kate and Curran. Fundamental changes had to take place and for them to occur, we had to show the emotion that precipitated it. While still keeping the entire HEA environment in mind.
Hidden Legacy is a progressive series. The characters undergo permanent change. It's even more apparent with Hidden Legacy, because the success of these books is riding in a larger part on character development. That brings us to the other drawback of the progressive series. For the story arc to work, we have to start at the lowest point of character development, at a place where the readers connect with the characters (hopefully) but they also see large issues.
Nevada, who is a likeable, selfless, competent young woman, still lives with her parents, has been hiding her magic and not really practicing it because it's easier, and has strong preconceived notions about how society works, not all of which are accurate. On other hand, we have Mad Rogan, a war hero who may or may not be a psychopath, who has all these resources and is seemingly doing nothing with them and whose moral code is shrouded in mystery. Over the course of the trilogy, these characters grow and change. Nevada and Rogan of Wildfire are not Nevada and Rogan of Burn For Me, and that's what makes it fun. The audience will see these characters grow and evolve, and hopefully enjoy the process.
When readers commit to a progressive series, the later books in the series sometimes seem better than the earlier ones. The audience had the front seat to the entirety of the ride, witnessed all the changes, and saw the characters become the people worthy of friendship and loyalty.