Right now time is in short supply, so yesterday I bought a rotisserie chicken at Sams. The plan was to strip it, throw the meat into a salad, and serve that for dinner.
Guess which jerk pushed the chicken off the island while it was cooling?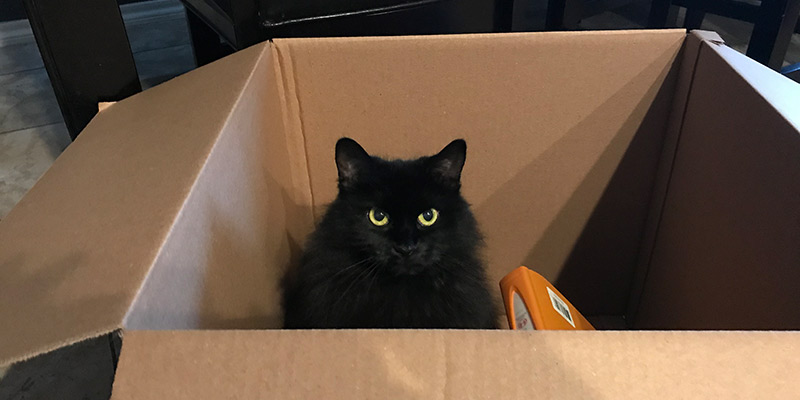 I come into the kitchen, the chicken is on the floor, the plastic package is opened, and the chicken skin is missing. We were very lucky my senile dog didn't find it, or she would've choked for sure. Salem is such an ass in her old age.
I'm writing to you because I was really inspired by Emerald Blaze, and I was hoping it would be okay to reach out to you and ask for some advice.

I'm an author starting out on my publication journey, and I'm hoping you might have advice on how to pitch my first novel (young adult, modern fantasy) to an agent. Do you remember what was that magic-hook that opened the door for you, or what was the approach that worked best?

I really appreciate your taking the time just to read this email, and thanks in advance,

Reut
I'm a bit confused. How can you be inspired by a book that's not out? If you just want some advice, it's okay, you don't have to preface it with anything. 🙂
Unfortunately, there is no magic hook.
Since you included a link to the website, here is a series blurb.
Julie's life changes dramatically when she meets Mark Ralston, a famous New York entrepreneur and the man she is destined to love and protect.

Eight years ago she had to give up her magic to save herself and her family. Meeting Mark brings back her powers, but now a corrupt guild of mages are set to destroy them both.

Running away to the cold Scottish Highlands, the two hope to find refuge, but the guild sees all and no place is truly safe.
This is too generic. There is nothing unique here, nothing special. No twist that separates the work from hundreds just like it. You need to take a hard look at your work and decide what is that makes it stand out. Scottish Highlands, modern day witch, millionaire, we have seen this before many times and long ago. Also, it doesn't make sense. If Mark is a bucks up New Yorker, why in the world would he run to the highlands, which is a small area in another country? Why wouldn't he hire some muscle and go on the offensive on his home turf? It sounds like you wanted to set a book in the Highlands, so you shoehorned your plot into it.
Let's borrow one of Amanda Quick/JAK books, because yours sounds similar. This one was published about 10 years ago.
A woman who hears voices. A man who sees visions. A killer who may elude them both.
When Raine Tallentyre made the mistake of revealing her paranormal abilities, her most recent romantic relationship came to a hasty end. Her Aunt Vella, a gifted but troubled soul, had told her years ago to keep her talents a secret. And now that poor Aunt Vella—her last blood relative—has died, Raine has resigned herself to a lonely life.
But when she journeys to Shelbyville, Washington, to clear out Aunt Vella's house, Raine's highly developed sensitivity leads her to a horrifying discovery: a young woman bound and terrified in a basement storage locker. The victim has survived, but the culprit is still on the loose. Without warning, a new man enters Raine's life—investigator Zack Jones. Surprisingly, Zack isn't repelled by her powers: in fact, he has them himself. While Raine hears voices, Zack sees visions and within hours of their meeting, Raine experiences an intense, thrilling intimacy—mental, emotional, and physical—she never dared to expect.
There's one complication, however: Zack Jones is working for the Arcane Society. This secret organization, dedicated to the study of paranormal phenomena, shattered Raine's family with an act of betrayal long ago, and she's not about to trust them now. But as a killer makes her his target, and a cabal of psychic criminals known as Nightshade operates in the shadows surrounding them, Raine and Zack must rely not only on their powerful abilities but on each other .
This is a bit wordy, but I've chosen it for a reason. We have unique elements here: Arcane society, cabal of psychic criminals, a heroine with powers people find disturbing, betrayal, murder, a hot male investigator with paranormal powers. This promises to be an interesting story. Yours doesn't, because the blurb you have now fails to communicate the unique elements of your novel. While this sounds harsh, New York publishers and literary agencies receive thousands of submissions. You have about thirty seconds to grab their attention with your query.
There are a ton of guides on how to write a good query letter, so I won't repeat them. Here is an awesome FAQ from Jeaniene Frost to get your started. Your query should have words like murder, betrayal, fate of the world, losing everyone you love, etc. Make sure it doesn't sound meh. If you can't come up with a query that makes things sound desperate and unique, it might be a good time to rethink your book.