Ladders actually don't have much to do with questions, but our house is full of scaffolding again, so at least I can get a catchy title out of it.
How are your pets?
The household is in a bit of a disarray, and all of our animals are weird after being boarded. The cats are very needy. Tuna sits on everyone or in front of everyone and gets her feelings hurt when we move her.
Oliver runs around sporadically and tries to pee in strange places. Yay tile floors – best decision ever. Salem has a thyroid issue and the vomiting issue, as I've told you before. We solved the vomiting with very soft food, but her unintentional weight loss plus thyroid issues, which are not quite severe enough for medication according to our vet, are making her always hungry. Every couple of hours she comes and gets us for more food. We are feeding her high calorie pouches, which come in small portions. She can't have an entire can of cat food in one sitting. Every two hours, "Meeeeow!" and then one clawed foot hooking your leg just in case you missed the shrieking.
Charlie, the French bulldog, must've barked himself hoarse, because his bark is a lot deeper now. He is mostly pouting. Nykie is clingy. By the way, Nykie was sold to Kid 1 as a cross between Shih Tzu and a Dachshund. It kind of made sense when you look at her. She is the black one. I always thought it was Dachshund and Scottish Terrier.
We did a doggie DNA test. Umm. There is poodle in there, and some other random things, but the key take away and her largest traceable percentage is pit bull. She is 40% pit bull.
I want a retest. I do not see any pitbull in there.
Sookie, the big bulldog, refuses to come inside despite the 100 degree heat. It's not good for her short nose, but she loves it. It must feel good on her old joints. She is partially deaf now and doesn't see that well, so picture me trudging around the property in 105 degree summer going, "Soookie! Who is a good girl? Sookie is a good girl! There you are. Bring your simple butt inside. Mosey over here. Mosey faster. Don't make me go and get you. OMG, dog."
So yeah, boarding, not fun for anybody.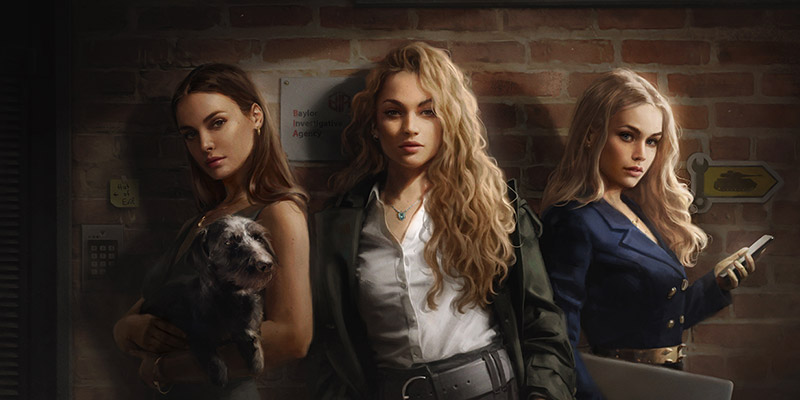 For animal mages like Cornelius, will the animals to which they are strongly bonded live a longer life? Will they live as long as the person to whom they are bonded?
No, all the animals have normal life spans. The great tragedy of the pet bonding is that they will be with us for all of their lives but not for all of ours.
The summoner mages who can pull creatures from the arcane realm, do all the mages pull from the same realm or are the realms unique to each mage? Do the mages grab just whatever they can from the realm or do they picture what they need?
Nobody knows that much about arcane realm. It is the same for all the mages and they all can pull out similar creatures. The exact nature of summoning will have to wait until we write another book. If we ever decide to return to Hidden Legacy.
Are there magic healers in the Hidden Legacy world?
No. That's why the stakes are so high.
Can Rogan and Nevada speak telepathically? I mean he can pick up her thoughts and project to her. So could Nevada concentrate on a question and then Rogan could project a chalkboard in her mind with the answer written on it?
Rogan's projecting is weak and vague, and he isn't 100% in control of it. He can't send a focused thought or a warning, but he can project a memory of a place or a feeling of it. It works best if there is some deep emotion attached to it.
Is Record Keeper Michael's magic like Antistasi, only he "eats" magic rather than negate it? Is his magic tied to the Office of the Record Keeper (anyone who works for the Office can have it) or is it his?
Michael, Michael, Michael. Michael. Heh. No. His magic is nothing like that. It is his magic, not the magic of the Office of records. He was born with it. A very rare talent. Unlisted.
What is the explanation for distribution of mass? How does Arabella become a huge Monster of Cologne?
Magic.
If you really must overanalyse it beyond all reasonable points, it helps to view magic as a universal force, like gravity. Magic converts mass into energy and energy into mass via an intermediate state where mass and energy enter a mixed "plasma" proto state. (All the physicists reading this have right now screamed in unison at this nonsense.) Arabella generates magic by simply going about her day. The magic field accumulates energy and when time comes converts it to mass. Then after she transforms back, some of that transformation cost is recouped via reverse mass conversion, however, there is still a deficit, which is why she is exhausted after the transformation and has to wait to transform again until she rebuilds her magic.
What did Augustine learn from Melvin Rider and did he found out who killed his father? Did he kill Melvin?
Do you want me to tell you or do you want to read about this one day?
Will we find out who "claimed" Augustine?
Maybe. You would have to stop fussing at us first about all the other things you want to read. Such a demanding Horde. Heh.
Will there be more Arabella, Leon, Augustine, Michael, Cornelius etc etc after Ruby Fever?
Probably. But right now hands are full. We have this small issue of space pirates, you see.