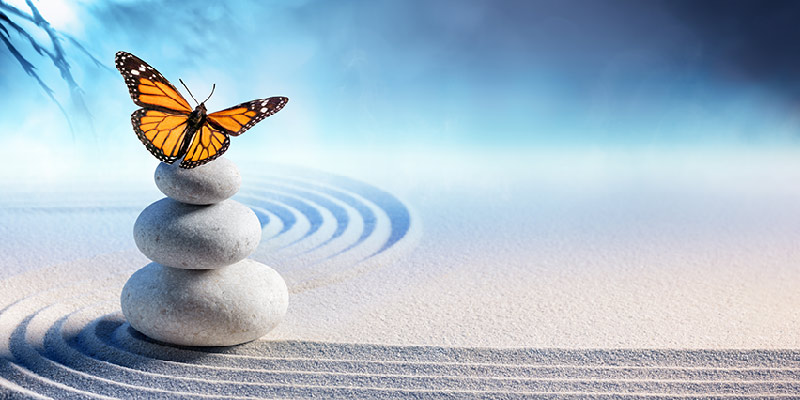 Didn't get a lot of sleep last night, so let's hope I will make sense.
Can you explain how the publishing industry has changed in the past two years? I keep hearing about problems and issues and I don't understand what's going on (except the obvious toll on authors, but that doesn't seem to be the whole picture).

Kurt
This is a little bit complicated so please bear with me.
On author side, many writers were unable to meet their deadlines in the past couple of years. It is absolutely true that writers are solitary, but we derive a lot of our ideas from the world around us, namely other people. We watch other humans – in a totally non creepy way – and note mannerisms, problems, jokes, the different approaches to solving problems, the causes of angst and happiness. If you ask a skilled writer to break down the personalities of their neighbors and friends, they will be surprisingly thorough.
All of that went away in the pandemic. Without that exposure to the real world, writing suddenly became difficult. On top of that, writers tends to catastrophize. We are trained to be dramatic. If you hang around writer places online, you will read "high stakes are good" over and over. A writer will automatically imagine the worst possible scenario. COVID was very frightening. 79.3 million cases in US alone. 961,000 people died.
It's hard to write in these conditions. A lot of books had been pushed back.
On the publishing side, the sales of books suddenly jumped. The demand for print books rose 29% in the first quarter of 2021. People were looking for escape.
A lot of the printing for US markets was done in China and Hong Kong. COVID created massive labor shortages followed by catastrophic logistic problems. Ports became congested. Even if the printers managed to print books, package them, and get them to their shipping carrier, those books could end up sitting in a container somewhere for months.
Getting the book from the brain of the writer to the shelf in the store is an involved process. We've discussed this before from the writer's point of view. From the publisher's point of view, once the projected publishing date is decided, the publisher has to meet a series of internal deadlines, everything from editing to printing and publicity efforts. Everything is scheduled in advance. A delay in shipping causes this whole chain of deadlines to collapse like dominoes.
The situation with China was already precarious because of the trade war between China and US. COVID aggravated it further. It also exposed a very serious problem for US publishing: the inconsistency of formats.
That's probably a whole another post of itself. Look at your shelves. You probably have the short mass market paperback, 4.5 x 6.87″. You also probably have a trade paperback, and that can range in size from 5×8″ to 6×9″. You have hard covers.
Mass market was always a bargain hunter's format. It's cheap. Most of the bargain hunters have moved into ebooks, which are cheaper, don't fall apart, and are available instantly. People still buy hardcovers "to keep" and the special editions, the pretty, pricy ones, are also being bought, because if you are paying for a hard cover to be displayed on your shelves, why not buy a beautiful one for a few dollars more? So hard covers still sell some, but mass market has taken a dive.
More importantly, the price of mass market editions didn't keep up with the inflation. Retailers tried to mitigate this by test driving different formats, like the "Wal-Mart" paperback, which is 4.75 x 7″, I think, and matches nothing. They just kind of decided to make it slightly bigger and charge a little more. It didn't sell, so they are discontinuing it.
So there are all these different formats, extra costs due to China-US trade war tariffs, and Covid-driven paper and labor shortage coupled with shipping issues. Some publishers pivoted to Europe for their printing needs. Europe has a lot of red tape. Getting things set up is a process. This caused further delays.
You can see a pile up happening on the publishers side, right? Now, we go back to the authors, who failed to meet their deadlines like us. All these books have to be rescheduled somehow, but the publishers can't even get the books already in production to the store shelves, so the publishing as a whole is forced to stagger those releases. It takes time to edit books. Besides the logistical issues, there is also competition to be considered. You don't want to release two books about finding your happily ever after with a handsome Duke in the same week from the same publisher. They will compete.
For these reasons, if you turn in a book right now, it is possible it will be scheduled for 2024, for example, depending on who is the publisher and what kind of book it is. And then, there is the question of cost and price.
We are going to use Gena Showalter's new release here, because it came out late last year and shows the trend in Harlequin imprint. Gena writes hot paranormals and is a lovely person.
Kindle: $7.99.
Hard cover, 6.03 x 1.17 x 9.27 inches: $21.99.
Paperback, probably trade, 5.12 x 1.14 x 7.87 inches: $20.99.
Mass market, 4.75 x 1.04 x 6.96 inches: $9.99.
The publisher made the trade so expensive, you might as well go for the hard cover, and while I don't know the particulars of Gena's contract, normally the author gets a little bit better percentage on hard cover vs trade. But look at that mass market. This is all those extra costs plus inflation. They can't sell mass market at a loss. They have to make money on it. The consumers are, understandably, balking at that high price point, but you can't get around the publisher's overhead.
I am frequently wrong, so take the following with a grain of salt. I am expecting the price of traditional mass market to hover around $10 and the price of ebooks to slowly climb toward that number. That's why I am going to be watching Brandon Sanderson's Kickstarter next year with great interest. For those of you who somehow missed it, Brandon Sanderson is doing a Kickstarter of 4 new novels, one every three months during 2023, and goodies, and it has raised an insane amount of money and garnered national attention. He is pricing individual ebooks at $10. As an aside, now that we've enumerated all the printing and logistical issues, as of today, 56,897 people signed up for tiers that include printed editions of that Kickstarter. He will have to print 56,897x 4 = 227,588 books. And then he will have individually package them and ship them.
O_O
Kickstarter was never on the table for us; however, the one interesting thing about Brandon Sanderson's Kickstarter is that he is sidestepping the retailer costs. If you were to price an ebook at $10 and sell it through Amazon, Amazon takes 30% off the top, so it gets $3 and you get $7. Kickstarter gets "Kickstarter's 5% fee, and payment processing fees (between 3% and 5%)" so the most he can be out is about 10%. Unless I am really misunderstanding this, he will be taking $9 per book or rather $36 per lowest tier of the pledge. And he has no shipping costs here. All he has to do is email his supporters a download link. And then, after some time has passed, he will likely make these books available through the regular retail channels.
::rubs her shark fins together::
Food for thought.
Further reading
Print Manufacturers in Hong Kong and China Face Pandemic Chaos Head-On
Looking for Answers to Paper Shortages