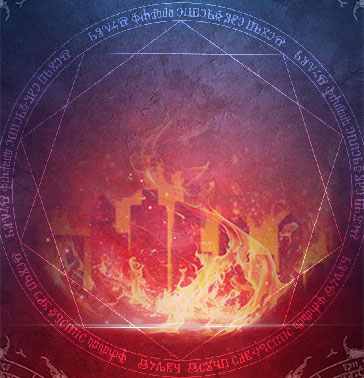 FREE FICTION
Short stories and alternative POV scenes
Hidden Legacy is set in the world much like our own, where over a hundred years ago several countries developed Osiris Serum, a solution that awakened one's latent magical powers. They gave that serum to everybody willing to risk dying from it. Eventually they figured out that giving humans ability to spit fire and summon monsters wasn't such a good thing, but by that point it was too late. The magical powers turned out to be hereditary.
Now the world is ruled by magical dynasties, powerful Houses, who marry for magic, maintain private armies, and own global corporations. Imagine the aristocratic families like Medici or Tudors, but in addition to being ruthless and cunning, they can now create a tornado or breathe life into a sculpture and use it to pummel their enemies.
In this world, in the city of Houston, lives the Baylor family. Three sisters, Nevada, Catalina, Arabella, their two cousins adopted into the family, Bernard and Leon, their veteran mother Penelope and their Grandma Frida. Together they run Baylor Investigative Agency, except for Grandma Frida who has her own business fixing mobile artillery for the Houston's magical elite. The Hidden Legacy chronicles their lives, relationship, and adventures.
Burn For Me
BOOK 1
#1 New York Times bestselling author Ilona Andrews launches a brand-new Hidden Legacy series, in which one woman must place her trust in a seductive, dangerous man who sets off an even more dangerous desire . . .
Nevada Baylor is faced with the most challenging case of her detective career—a suicide mission to bring in a suspect in a volatile situation. Nevada isn't sure she has the chops. Her quarry is a Prime, the highest rank of magic user, who can set anyone and anything on fire.
Then she's kidnapped by Connor "Mad" Rogan—a darkly tempting billionaire with equally devastating powers. Torn between wanting to run and wanting to surrender to their overwhelming attraction, Nevada must join forces with Rogan to stay alive.
Rogan's after the same target, so he needs Nevada. But she's getting under his skin, making him care about someone other than himself for a change. And, as Rogan has learned, love can be as perilous as death, especially in the magic world.
BUY FROM ONE OF THESE FINE RETAILERS
---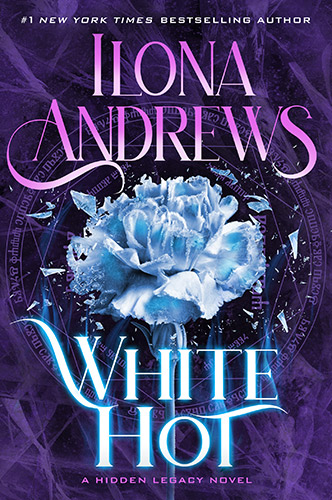 White Hot
BOOK 2
The Hidden Legacy series by #1 New York Times bestselling author Ilona Andrews continues as Nevada and Rogan navigate a world where magic is the norm…and their relationship burns hot
Nevada Baylor has a unique and secret skill—she knows when people are lying—and she's used that magic (along with plain, hard work) to keep her colorful and close-knit family's detective agency afloat. But her new case pits her against the shadowy forces that almost destroyed the city of Houston once before, bringing Nevada back into contact with Connor "Mad" Rogan.
Rogan is a billionaire Prime—the highest rank of magic user—and as unreadable as ever, despite Nevada's "talent." But there's no hiding the sparks between them. Now that the stakes are even higher, both professionally and personally, and their foes are unimaginably powerful, Rogan and Nevada will find that nothing burns like ice …
BUY FROM ONE OF THESE FINE RETAILERS
Wildfire
BOOK 3
From Ilona Andrews, #1 New York Times bestselling author, the thrilling conclusion to her Hidden Legacy series, as Nevada and Rogan grapple with a power beyond even their imagination…
Nevada Baylor can't decide which is more frustrating—harnessing her truthseeker abilities or dealing with Connor "Mad" Rogan and their evolving relationship. Yes, the billionaire Prime is helping her navigate the complex magical world in which she's become a crucial player—and sometimes a pawn—but she also has to deal with his ex-fiancée, whose husband has disappeared, and whose damsel-in-distress act is wearing very, very thin.
Rogan faces his own challenges, too, as Nevada's magical rank has made her a desirable match for other Primes. Controlling his immense powers is child's play next to controlling his conflicting emotions. And now he and Nevada are confronted by a new threat within her own family. Can they face this together? Or is their world about to go up in smoke?
BUY FROM ONE OF THESE FINE RETAILERS

Catalina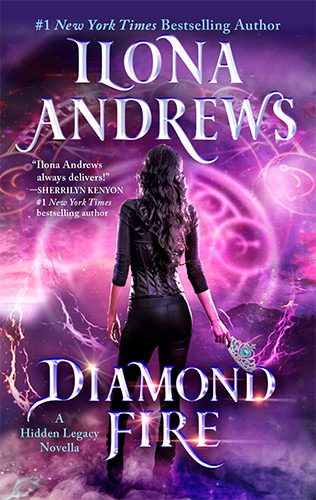 Diamond Fire
BOOK 3.5
Nevada Frida Baylor and Connor Ander Rogan cordially invite you to join their wedding celebration. Summoning, weather manipulation, and other magical activities strictly forbidden.
Catalina Baylor is looking forward to wearing her maid of honor dress and watching her older sister walk down the aisle. Then the wedding planner gets escorted off the premises, the bride's priceless tiara disappears, and Rogan's extensive family overruns his mother's home. Someone is cheating, someone is lying, and someone is plotting murder.
To make this wedding happen, Catalina will have to do the thing she fears most: use her magic. But she's a Baylor and there's nothing she wouldn't do for her sister's happiness. Nevada will have her fairy tale wedding, even if Catalina has to tear the mansion apart brick by brick to get it done.
BUY FROM ONE OF THESE FINE RETAILERS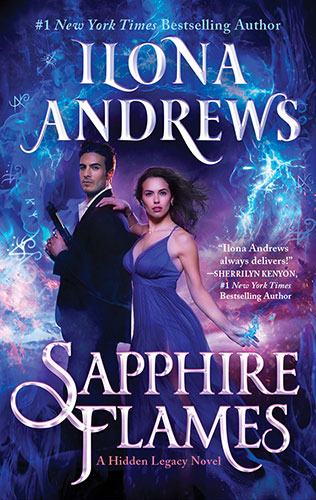 Sapphire Flames
BOOK 4
From #1 New York Times bestselling author Ilona Andrew comes an enthralling new trilogy set in the Hidden Legacy world, where magic means power, and family bloodlines are the new currency of society…
In a world where magic is the key to power and wealth, Catalina Baylor is a Prime, the highest rank of magic user, and the Head of her House. Catalina has always been afraid to use her unique powers, but when her friend's mother and sister are murdered, Catalina risks her reputation and safety to unravel the mystery.
But behind the scenes powerful forces are at work, and one of them is Alessandro Sagredo, the Italian Prime who was once Catalina's teenage crush. Dangerous and unpredictable, Alessandro's true motives are unclear, but he's drawn to Catalina like a moth to a flame.
To help her friend, Catalina must test the limits of her extraordinary powers, but doing so may cost her both her House–and her heart.
BUY FROM ONE OF THESE FINE RETAILERS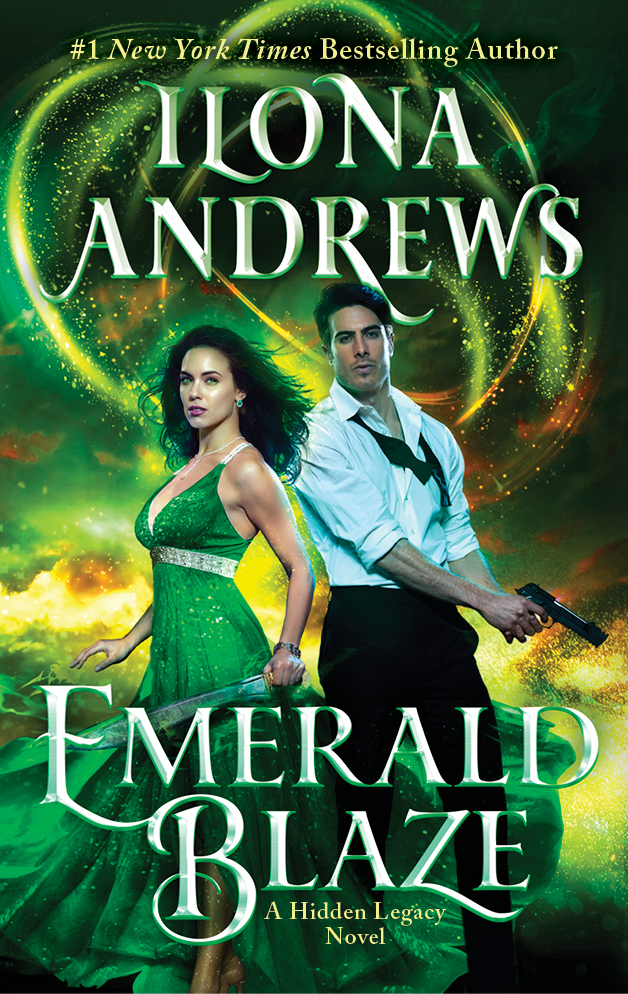 Emerald Blaze
BOOK 5
Ilona Andrews, #1 New York Times bestselling author, continues her spellbinding series set in the Hidden Legacy world where magic controls everything…except the hearts of those who wield it.
As Prime magic users, Catalina Baylor and her sisters have extraordinary powers—powers their ruthless grandmother would love to control. Catalina can earn her family some protection working as deputy to the Warden of Texas, overseeing breaches of magic law in the state, but that has risks as well. When House Baylor is under attack and monsters haunt her every step, Catalina is forced to rely on handsome, dangerous Alessandro Sagredo, the Prime who crushed her heart.
The nightmare that Alessandro has fought since childhood has come roaring back to life, but now Catalina is under threat. Not even his lifelong quest for revenge will stop him from keeping her safe, even if every battle could be his last. Because Catalina won't rest until she stops the use of the illicit, power-granting serum that's tearing their world apart.
BUY FROM ONE OF THESE FINE RETAILERS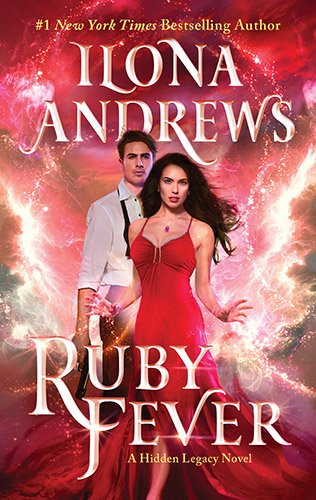 Ruby Fever
BOOK 6
#1 New York Times bestselling author Ilona Andrews is back with the newest book in the exciting Hidden Legacy series—the thrilling conclusion to her trilogy featuring fierce and beautiful Prime magic user Catalina Baylor.
An escaped spider, the unexpected arrival of an Imperial Russian Prince, the senseless assassination of a powerful figure, a shocking attack on the supposedly invincible Warden of Texas, Catalina's boss… And it's only Monday.
Within hours, the fate of Houston—not to mention the House of Baylor—now rests on Catalina, who will have to harness her powers as never before. But even with her fellow Prime and fiancé Alessandro Sagredo by her side, she may not be able to expose who's responsible before all hell really breaks loose.
BUY FROM ONE OF THESE FINE RETAILERS

Arabella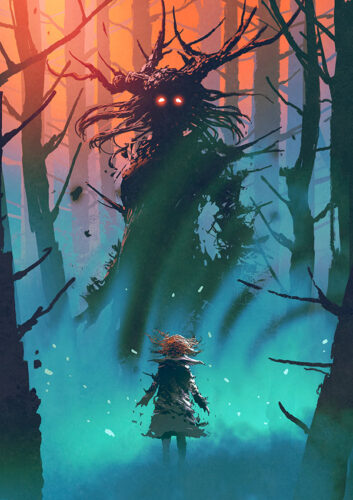 A Misunderstanding
A Very Short Story
Some days just suck, especially when your Grandma and your cousins take matters into their own hands, and then you have to take these matters away from them, because the family can't afford to be sued and your House is not made of money.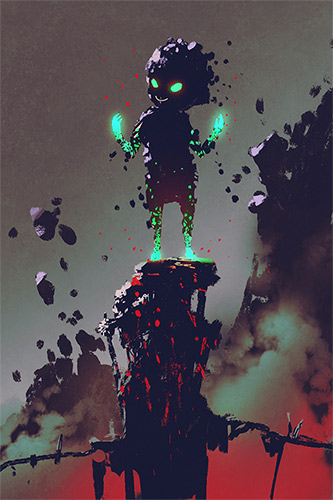 The Cool Aunt
A Very Short Story
One minute you are doing your make up and making plans, and the next your oldest sister is giving birth to a baby who awakened as a Prime mage while in the womb. You think Exorcist is scary? Connor and Nevada's baby says, "Hold my milk. You ain't seen nothing yet."