Small Magics has an audiobook version! I can finally share!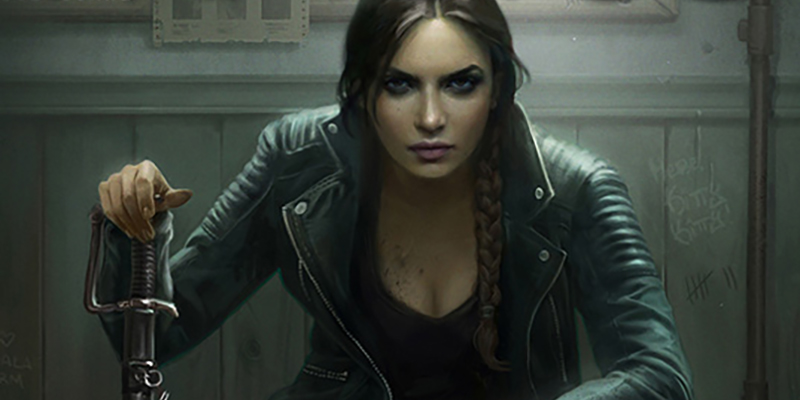 Preorder links: Amazon | Audible | Kobo | Apple Books | B&N | Libro.fm
The release date is Black Friday, November 24th.
Preorders are live (see links above) and House Andrews have partnered with Dreamscape for distribution again, meaning it will be pushed to over 60 retailers. So if your favorite isn't linked above, give their catalogue a search and it will probably pop up.
Hillary Huber and Michael Glenn (familiar to us from the Wilmington Years audios) have done a fabulous job, reprising their roles as Kate and Curran and extending their repertoire to the other short stories in the anthology. Adam, Saiman's cousin from Retribution Clause, is a personal favorite: you can feeeeeel the menace!
The audiobook will, of course, include the extended version of Small Magics, including the long version of Curran's POV (all gloriously growly 132 pages of it), and Jim's POV on top of Magic Tests, A Questionable Client, Retribution Clause, Of Swine and Roses and Grace of Small Magics.
And that's not all! ::late night shopping network voice::
Magic Bleeds, Kate Daniels 4, will be released by Graphic Audio tomorrow, November 8th.
How much do you love me? Because I have the first sneak peek sample of it, which is different from the sample that will go live tomorrow on the GA website:
A classic scene. I have a feeling the acetone won't be a great idea hehehe.
As usual, these dramatized adaptations are first released on the Graphic Audio website and their streaming Access app.
It will go to third party retailers such as Audible and Hoopla etc on November 29th– I don't know why people keep missing this, but this means that it *will* be available on Audible. On November 29. There, I made it Bold too hehe.
There is, however, an Early Black Friday deal going on at the moment on the Graphic Audio website, so if you want to grab the 4 Kates released so far, or the full set of Innkeeper Chronicles (Sweep of the Heart is coming out in January and the preorder is included in the sale), now is your time!
I have a tutorial here about Graphic Audio and the Access app if you are new to them.
That's it for now, but there will be more excitement and announcements to come, I will let Ilona tell you about them.
Happy listening!