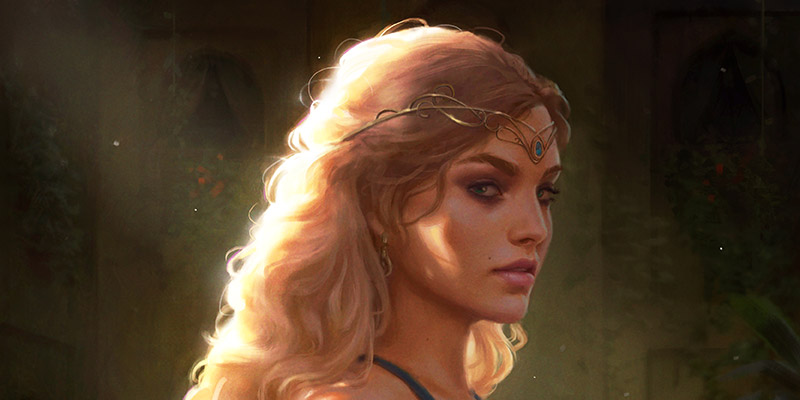 New York Times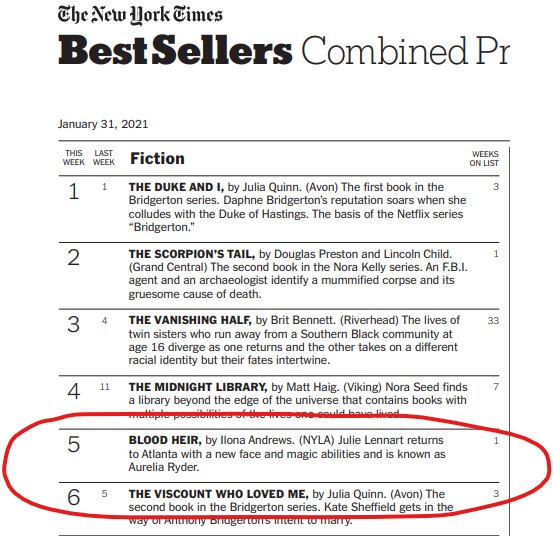 BLOOD HEIR is #5 on Combined Print and Ebook List. New York Times is a very prestigious list. This isn't the highest we've hit, but it is still very high for a self-published release, because NYT relies heavily on counting the print sales. Our "print" sales are POD, print-on-demand. We don't have mass shipments of books going to stores, so that hamstrings us in terms of list placement. This is my round about way of saying, "Omg, #5, how did this even happen?"
USA Today Bestseller List
Last week, we had #2 bestselling book out of all books published in US. All books, hardcovers, mass market, fiction, non-fiction, all books. This is as high as we've ever hit. MAGIC TRIUMPHS was #5. WILDFIRE was #2. BLOOD HEIR sold significantly more than either of them. BLOOD HEIR sold more in the first week than MAGIC TRIUMPHS sold in the entire release month. It's not a totally fair comparison because MT came out in hardback and was a final book of a popular series, while BLOOD HEIR was competitively priced, but an unknown commodity, but I don't care. This is amazing.
It might be our fastest selling book ever. It is definitely our fastest selling self-published book ever. BLOOD HEIR is what the industry calls an "instant bestseller," a run away first book in a series that shoots up like a rocket against all expectations. The term is kind of ridiculous – the book is a bestseller or not – but it sounds impressive.
This happened entirely because of you. You bought, you reviewed, you posted about it. You made this book a success. We didn't have any publisher-backed advertising or marketing. It was all you and online ebook retailers. The Book Devouring Horde has spoken.
Since there is no publisher to do an announcement, I will have to take a stab at it.
Ilona Andrews, Inc. and Nancy Yost Literary Agency are pleased to announce two more novels in the instantly-bestselling Ryder series featuring Julie Lennart returning to the magic ravaged world of Kate Daniels' Atlanta to stop an ancient enemy who threatens people she loves most.
Now for the big questions: when? We must finish the manuscript of RUBY FEVER in March. Once that is finished, we will have more concrete dates for you. We definitely would like to start work on the sequel to BLOOD HEIR this year.
I know that you are eager to know about audio – it's coming in the next couple of weeks or so – and about continuation of other series work, like Innkeeper. We are not ready to discuss this right now. We are working on RUBY FEVER and once we turn it in, we will let you know where we stand.
Thank you for the wonderful launch, guys. You did it.