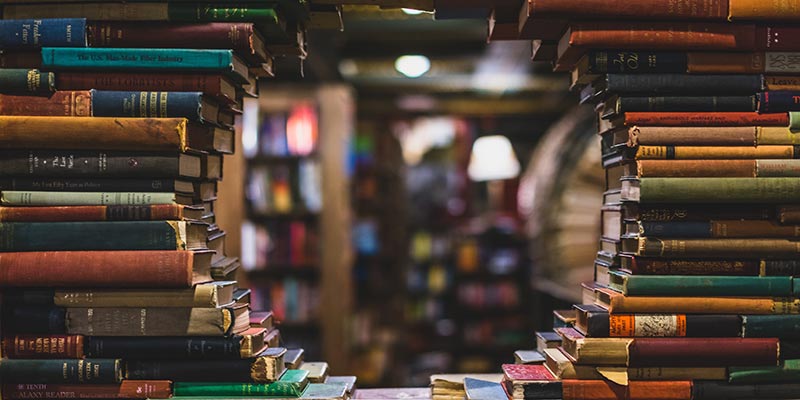 Is it worth participating in book festivals? I'm looking at going to one in another state. The cost for a table in Authors' Alley is $110, and the festival is for one day. The last time it was held in person, attendance was around 9500 people.
Maybe.
Longer answer: it's absolutely worth it if you are a reader and you would like to go. It's a lot of fun. As far as being an author and selling your own books, you have to do the math.
Cost of a hotel room: $300. I am aiming a bit high here, since prices vary from city to city.
Meals: $100.
Fee: $110.
Gas, plane ticket, shipping books if not driving them in, etc. Let's say for the sake of this example that we teleported to the event with all of our books in tow.
An average self-published paperback can be had for about $5 wholesale. Let's say you are selling them for $10, so you are earning $5 per book. To cover your hotel stay, fee, and meals, you have to sell 102 books. If you can move 102 print books at an event, you don't need to go, because you already have a built-in audience. Save the money and spend the time writing the new book instead.
If, however, there is a book festival within driving distance and it's only $110 to set up, why not? It might be fun. There are worse ways to spend a Saturday than chatting with people who love books.
A small note here: there is an entire cottage industry out there that is designed to milk money out of self-published authors. Promotion, secret newsletter lists, table fees, and so on and so on. Please do your due diligence.
You can argue that every reader you get could theoretically pick up the backlist and it would be worth it in the long run, but I have seen people go to Romantic Times and Kisscon conventions and come away with sacks of books from the giveaways, and months later, they have read like one or two out of a dozen they carted home.
Do you know how resistant readers are? Let me tell you.
"Dear Ilona, I love your Kate Daniels series. I adore the way you write. Do you know of any authors that write like you because I would like more books like yours?"
If only there was ANY OTHER series out there written by someone who writes just like us.
That's the kind of inertia you are fighting.
The only thing that really works at conventions is if you somehow present your work as ultra special. Let's say you show up with a huge banner of your cover and big words on it, "Due to overwhelming demand, quantities are limited. 1 book per person only." And you promote it beforehand so when you are there, you've got a line, because lines beget lines.
But again, promotion costs money.
I've done a profit analysis before, and I can tell you that for us it's not worth it. We have done events where we sold hundreds of books, and it's still not cost effective in the end, because one plane ticket wipes out most of your profits. If you see us at a convention, it's because the publisher wanted us to go and they paid for it. But if you are self-published author, and you have moved a lot of books at an event, please comment and share your experiences.