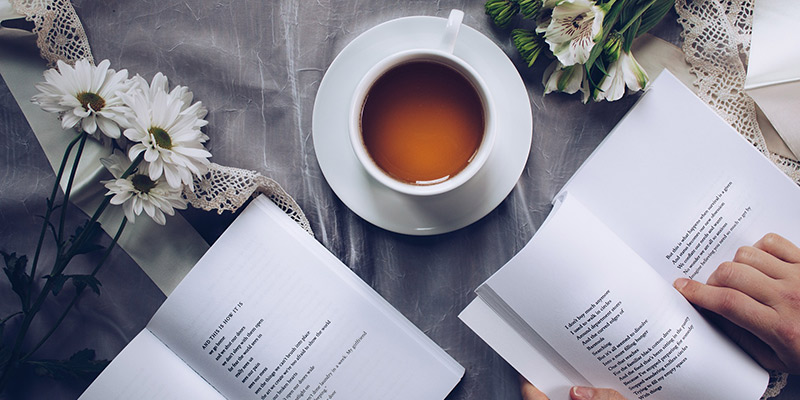 August blog prompts have arrived, so here we go.
How much does marketing count at the release of a new book? I saw a tweet from another author which said "There is no such thing as "your book wouldn't sell". There is only "I don't know how to sell your book". There is a market for almost anything". Do you agree?
This is a lie. If that was true, everyone with a marketing budget would be a bestseller.
If you want to get very technical, it's not incorrect, because yes, there is a market for everything, but that market might be 5 people, one of whom is your spouse and the other is your mom.
For the purposes of this blog post, we will be rolling marketing and publicity together into the term marketing, although they are different things. This is done because I am too lazy to type marketing and publicity every time.
Can you artificially make a best seller? Yes. This is especially true in the printed book world. Charles C. Finlay, whom I consider a mentor and a friend, once told me that the best marketing for the book is its presence in stores. Casual browsers are influenced by large displays. If they see a ton of copies of the book, they are more likely to pick it up.
The online equivalent of that is the number of reviews. The more reviews, the better. It indicates to the reader that the book is popular and if they don't read it, they might miss out. I saw a meme the other day that was a great illustration of that, but I didn't save it and now I can't find it. Basically a 5-star book with 19 reviews is less appealing than a 4-star book with 1,900 reviews.
Update: Mod R found the theme! Yay!
Debut Books
Marketing is most important for the debut book, either the first book by the author or the first book in a new series. That's the spot where an infusion of cash can make a real difference. It can buy banners and pay for displays on the book store floor. It can help the book to make a splash. You want to put that new book in front of as many eyes as you can, and you want to communicate that it is special, it is the "it" book, and if you don't read it, you will be left out of all the cool conversations it will generate.
Also, when the publisher throws a lot of cash behind a release, that signals to retailers that they expect the book to hit high. It used to be that the advance and marketing budget were tied together, with the marketing budget being a percentage of the advance. I personally have never seen this percentage thing in action, but it makes sense that the bigger your advance is, the higher is your marketing budget.
It becomes a cycle: publisher is throwing money in, so the retailers are ordering the books in larger numbers, more people see the book, more people buy the book. Media picks it up and starts talking about it. Even more people buy the book. The book becomes the book you must have on your coffee table this season so you will look well-read. This is how mega bestsellers are made.
Here is the funny aside to all of this. How many of you bought Da Vinci Code? How many of you actually read it? Hehe. How about the Girl with the Dragon Tattoo? The interesting thing about the mega bestsellers is that a lot of people buy them, but a significantly lower percentage actually finish them.
Yes, yes, some of you are typing a comment right now about how much you loved both of these. Please remember, we are talking statistics.
Non-debut Books
Here is the practical illustration of the effect of marketing on an existing series. Magic Binds was #9, next to last Kate Daniels book. After that book, Ace knew that Magic Triumphs would be the last book, and we were ending the series. The series made them a lot of money, so they pulled out all of the stops and pushed it hard to demonstrate to us that they were committed to the series and would support us if we stayed and wrote more.
USA Today Bestseller List
Magic Triumphs sold 9,562 copies more in its first week than Magic Binds.
Here is Blood Heir USAT with no publisher marketing.
There are a number of factors in play here, not the least of which is the price. Blood Heir cost a lot less than the hardback release, not in paper, because POD prices are high, but in e-book. Magic Triumphs retailed either for $14.99 or $9.99, I can't remember which. Blood Heir came out at $6.99 and is currently available at $3.99.
Also, Blood Heir was the first book in a new series and Magic Triumphs was the last in an old series. But all that aside, the only marketing Blood Heir received were banners from retailers like Apple Books and email notifications from Amazon and BN.
Also our audience grew in the last 3 years. 🙂 Thank you, BDH.
Failure of Marketing
The hard truth of it is, if your book isn't selling even after you have done all the marketing you can, after Book Bub, and banners, and blog tours, and Facebook ads, the problem is not your marketing. It's your book. That's it. It might need work.
The book might not be commercial. I recently spoke to an author who wrote a PNR which featured a very hard and somber picture of drug addiction. That is not what PNR audience wants. They want an escape. The intersection of audience for grim drug use and PNR is too small.
The book might be poorly written. Have you tried the traditional publisher with your work? Have you tried to land an agent? What did the rejections say? It's so tempting to throw the book out into the world as soon as you are done with it. Kid 2 is working on a book. Gordon and I have looked at her first chapter 4 times and we sent it to Jeaniene Frost for yet another look. Hone your craft. Read bestsellers. Figure out what they are doing right. Adopt that to your work.
The book also might be unoriginal. That last one is the easiest to fix. A woman who lives between paranormal and mundane world and is secretly a werewolf/fairy/vampire hunter and who runs a bar/is a bounty hunter/is a supernatural cop stumbles into a supernatural murder… And I can literally find hundreds, if not thousands, just like that on Kindle Unlimited. To stand out, the book must have something special. Something fresh and unusual. Something you can put on a marketing banner and people will see it and go, "Oooo."
Find your "Oooo" and run with it.