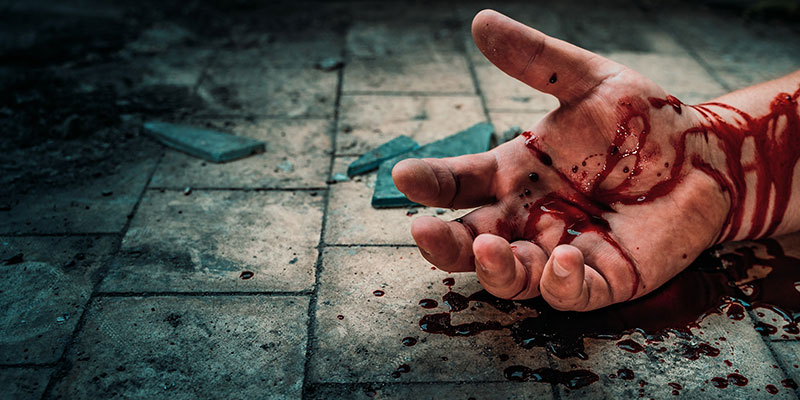 We are back to Erin's NanoWrimo. Much thanks to Mod R for chatting a bit more with Erin to gather background info.
Worldbuilding
Erin's world is a place where magic is relatively mundane. Some people have the ability to sense the energy or the patterns within the world and can manipulate it in minor ways, but nobody summons fiery tornadoes or conjures up a Thanksgiving feast by winking. A chef might have a minor magic talent, though, that helps them make better food. You might find a magic vet, magic landscaper, and so on.
Erin's character is a therapist.
I asked about licensing. Therapists in our world have a number of specialties.
Magic therapists in Erin's world would be licensed and have their own certification.
Like how I don't have the ability to prescribe medication so I just don't, and instead I do other forms of therapy and refer my clients to psychiatrists for their meds. This would be like a psychiatrist. They have an extra skill that the therapist doesn't have, but the con is that a lot of the work they do is narrowly focused on leveraging that skill so their sessions are more focused on that one thing whereas mine can wander wherever the client wants, and though we have a treatment plan and goals, we have no pressure. Whereas going to the witch, she will listen to what you're going through and be explorative, but part of her is always thinking "okay what do I DO about this"
Neat idea, right?
There is no extreme hared toward magic users, there is no great divide between them and normal people, there are no demonic magics, etc. There are no scary magical creatures or inhuman races. It's a cozy world.
The Story
This is where things get fuzzy.
There's a slight romantic interest with her office neighbor who is a detective. He talks to her about one of his cases, because people will share and ask her for advice in her off time and she'll try to give him some minor witchy help. Over the course of this book, both the reader and the protagonist start to suspect that one of her clients is involved in the crime the detective is talking about. This client suspect won't end up being the perpetrator, but will be involved in a different way which will lead them to the solution (the how and why is hazy here).
Okay, so we have the therapist-witch. We have the detective. I'm assuming this is a police detective. We have some sort of crime being committed. We need to tie this all together with a pretty bow.
I understand that this is a cozy world, but high stakes are always good. Some wrong must be committed. Some injustice has occurred. The writer starts with this injustice and then spends the novel using the protagonist to fix it.
There are levels of crime we can play with here. The scale goes somewhat like this: vandalism, theft, fraud, assault, sexual assault, kidnapping, and murder. Most female audience actually rearrange it like so: vandalism, theft, fraud, assault, murder, kidnapping, sexual assault. Murder in fiction is easier to deal with than sexual assault. There are all sorts of cultural reasons for that and we won't go into them.
So something bad happened. It's obvious why a detective would be involved. He is investigating the bad thing that occurred. But how are we going to plug the therapist in?
Erin above mentioned that one of clients might be a suspect. If the detective comes to our therapist from the start and tells her that one of her clients is a suspect, the entire novel will consist of the therapist wrestling with ethical dilemma it raises and trying to either remain impartial or steer the therapy sessions toward those topics. (Most detectives would not do this. Police procedure prevents police personnel from discussing ongoing investigations and a PI would take their client's confidentiality very seriously, so we will need to give the detective a very good reason to share that information.)
We are now locked into the setting of the therapist's office. The reader – and probably the writer – will get bored unless we really crank up tension during these sessions, and this is not that kind of world. Nobody is going to be asking people about their lambs. We need to look for the alternative way to insert our therapist into the investigation.
There are three most common ways a civilian becomes involved in a criminal investigation: they are a victim, a witness, or an expert. We are going to be taking two possible scenarios, one with more severe crime and the other with less severe. We don't know what crime has been committed yet.
I am now going to spin off several plotlines. You are free to use them, change them, or discard them. These are just examples for educational purposes.
Witness
Severe crime: the witch witnesses an assault on another witch therapist. She sees the face of the perpetrator and she is now in danger. The detective urges her to lay low, but she has patients who depend on her.
Minor crime: the witch witnesses a kidnapping of another witch's pet. This is the kind of world where there might be familiars, pets that form a deeper bond with magical owners. Bonus points if the familiar is an especially trained therapy animal, highly trained and expensive, which makes this matter a grand theft. The witch is outraged and pressures the detective neighbor to help her and take this case seriously.
Expert
This is a little trickier because we will need to give our witch some sort of magical talent that lets her become someone useful to the investigation. But people like competence, so this would also be a lot of fun.
Severe crime: witch therapists are being murdered and the perpetrator is leaving a particular arrangement of crystals at the scene. Our therapist had studied crystal usage in the course of her degree and she is especially attuned to that particular type of crystal so her former professor, who sometimes consults on police matters, recommends her to the police detective.
Minor crime: the offices of witch therapists are being vandalized with a colorful magic graffiti that form a specific pattern. Our witch specialist is an expert in color and pattern meditation and is called in to decipher the drawings and try to figure out what the vandal was hoping to accomplish.
Victim
This is the most personal way to involve someone in the investigation.
Severe crime: our witch therapist is walking home and someone attempts to pull her into the car. She fights off her attacker and when she files the police report, the detective tells her that she is the latest in the series of assaults on witch therapist and that the perpetrator will likely return to finish what he started.
Minor crime: our therapist borrows a very important magical doohickey – crystal, artifact, painting, etc – to treat a particular patient. It's stolen and she must get it back at all costs. She files a police report, but police are giving it very low priority, so she asks the detective for help.
Where we go from here comes down to personal preference. For example, Witness, Severe Crime scenario can be written as a tense police drama while Victim, Minor Crime can be a comedy with hijinks and amateur detecting.
If I were writing this, I would probably tie up all three. Suppose our witch has the power of insight. It's a kind of subtle but oddly useful power and it would fit in with low magic worldbuilding. She can feel an imprint left on the environment by strong emotions. In addition, she has a kind of magic instinct that steers her toward the right path. It's nothing dramatic, but if she is dropped off in an unfamiliar part of the city, she can easily find her way home because it simply feels right.
Suppose our witch has a best friend, another witch therapist with a slightly different specialization. They were due to have lunch, but the friend doesn't show up. Our witch becomes concerned and goes to her friend's office. That immediately tells us that she is a likeable, loyal, and sympathetic person.
The witch gets to the friend's office and finds it empty. There is an odd arrangement of crystals on the table and a shockingly powerful emotional imprint of rage and anguish. Her friend's purse and phone are in the office but she is nowhere to be seen. The witch becomes very alarmed and heads straight to the police station. She is placed into a room and is very surprised when her neighbor comes in. She always low key suspected that he was something like MMA fighter or perhaps some kind of criminal because she kept seeing him with a sour expression and bruises on his face.
The neighbor detective asks her some questions and she tries her best to explain why she is concerned.
Severe crime: At the end, the detective explains that therapist witches have been disappearing and he needs her help to make sense of it. With this storyline, I would probably have someone kidnapping witches because the perpetrator became convinced that he can somehow do high magic through this ritual that requires witches. I would let our witch and detective thwart the perpetrator's efforts, but leave the outcome slightly ambiguous. Like you wouldn't know if the ritual would have worked or if it wouldn't have.
Less severe crime: the detective tells our therapist that her friend had called earlier and wanted to come in and talk to someone about a crime. As the two of them do more research, they discover that the witch's friend has discovered one of the leading witch therapists is guilty of financial fraud. He kidnapped her and stashed her in his cabin, where she is trapped by a crystal and herb arrangement into a kind of magical coma until he figured out how to solve this problem.
A lot of this hinges on the detective. Is our detective a police detective or a PI? Is he grumpy and reluctant or is he a boy scout ready to help? In Gordon's version, our witch's neighbor was a retired detective who worked as a PI and he has been killed. His partner, a younger detective whom he trained before retiring from the force, takes the case.
So, Erin, your homework assignment now is to write back to me and tell me what kind of crime has been committed and what role will your therapist play.