December blog questions are here.
::gets tea::
Was there ever a short story in the Secare concept? I have this nagging memory of a woman who is having to prove her right for training as a Secare? Is that real?
No. We created secare this year.
Any updates on the Kinsmen Universe PODs?
February.
Were Matias' parents a sync'ed pair? Is that why his mom checked out?
No. Matias' mother wasn't secare. She checked out because her husband died. Kinsmen don't always live calm lives. Some people can handle it, and some just can't. When her worst fears came to pass, she suffered an acute mental collapse and then refused treatment. She literally withdrew from her old life.
What happened to the Geniocracy?
It fractured and eventually collapsed. Very smart people will only stay together for so long. Being very smart, they, of course, believe that their way is the best way and given a chance, you will have a repeat of koo-ko debate, only on a much bigger scale.
Are there cut scenes from Fated Blades that you might share?
No. They were cut for a reason.
Now that the series is revived (thank you!), is there any possibility Kinsmen will become more of a full-length novel series, with new characters?
This is a weird question. We don't view most series we write as dormant or dead. Nor do we look at the series as a whole when we write. It works like this: here is a story, it fits into this universe. There is no deeper meaning. A story coming out in a particular series doesn't mean that we will write another one. There may never be another kinsmen work or there maybe five next year. ::shrug:: We'll see what happens.
Is Matias inspired by Derek Hough, do they look alike? Does Derek Hough know a book was written about him?
Matias has brown skin, black hair, and hazel eyes. He is tall, broad shouldered, and muscular. This is in the narrative. Derek Hough is a pale, blond, blue-eyed man of average height and slender build. The character descriptions are in the book for a reason. Don't skip them. They are important.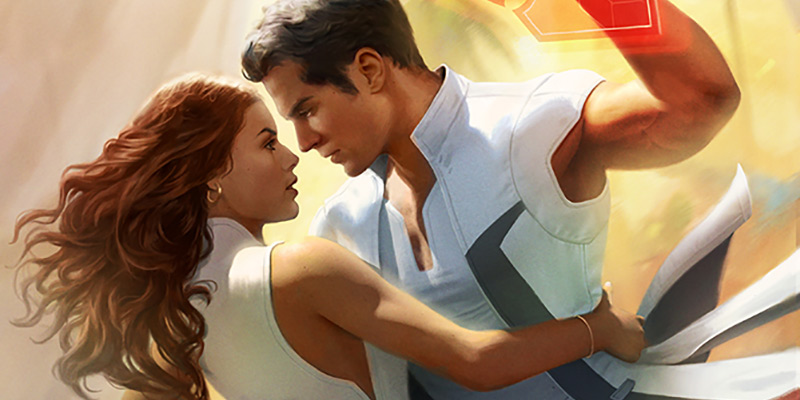 And no, the "book" was not written about Derek Hough. The concept of fighting dances was inspired by that particular Paso Doble, but the story itself has absolutely nothing to do with people dancing it. Dear BDH, if you keep making stuff like this up, we won't share the sources of our inspiration anymore.
Is Rada inspired by Italy/ Venice and warring families in Venice like the Medicis?
No, Rada is its own culture that draws inspiration from multiple sources, but the primary are India, Spain, and a bit of southern Russia. Mmm, passion cones. My grandmother's dahlias were to die for.
Is Kinsmen related to the Innkeeper universe?
Hehehe. Nice try. No, there is no multiverse.
With the 2 families combining research, have they already developed the shield?
Heh. Mod R, could you please call the Addlers and see how their research is going? We need an update. Thank you.
The story ends where it ends.
Were all the vandals on the ship? How did the SFR react? Are there any Vandals remaining?
Mod R, also if it's not too much trouble, could you check if there have been any press releases from SFR regarding the attempted military coup?
Can we get something that reunites all the previous cast please? Especially the Silver Shark couple, Venturo and Claire, can we get an extended Easter Egg to know what happened to them.
We do not take requests. That way lie dragons.
A little bit more on that: individual readers are reasonable, understanding people. BDH as a whole is a multiheaded ravenous hydra.
That's why there is no Patreon, Kickstarter, etc., because all of that would grow the hydra until we would be rushing to write stories to make everyone happy instead of working on the stories we enjoy.