Hi everyone, Mod R here.
It's time for part deux of the series where we go through the wildest theories I come across whilst reading BDH* comments.
*Book Devouring Horde, the nickname given to Ilona Andrews readers
Disclaimer: As previously in part 1, this is not in any way intended to be mean. I have fully participated in most of these, and originated a few of my own. Professionally, I belong to Team Facts, sure. But in my veins flows the untamed blood of Team Facts be Damned! (Team Dark Horse, you guys are on your own lol.) Also, I cannot use emojis because the newsletter blows them up, but they never said anything about gifs and memes, so mwahaha.
Sienna is Sleeping with Derek!
Sienna and Derek! That's the betrayal she talks to Julie about!
"If one day I wrong you, Julie, will you forgive me?"
"Yes. We all come up short once in a while. You're my friend."
She smiled. She looked like she was about to cry.
"Is something wrong?"She shook her head.
"A promise is a promise. I hope you always feel this way."

Andrews, Ilona. Blood Heir, Aurelia Ryder 1. NYLA Publishing, 2021. Kindle edition, page 327.
Fear not, this has not/will not happen! Here for House Andrews answer if you don't believe me- it should start at the right point, if not it's minute 1:06:04 in the video.
Entire mythologies are dedicated to the wisdom of not trusting an Oracle, but I think we can trust in our favourite Boy Wonder. Spoiler for end of Blood Heir: Derek knows Aurelia is Julie. He would not sleep with her friend and ruin the possibility of anything happening between them.
HMS Metal Rose is an unsinkable ship and you cannot tell me otherwise.
The daughter of V.C. Andrews
Picture it: Russia, late 1970s. The 53-year-old American novelist V.C. Andrews breaks through the Iron Curtain in order to have a baby with a dashing young nuclear physicist….I'll stop before I break into Once Upon a December.
Ummm. No, Ilona is not the daughter of V. C. Andrews, nor are they in any other way related. Like, so much no I struggle to even hehe.
For everyone who needs to hear it, Ilona Andrews is the pseudonym of a husband and wife team. And Ilona herself would not have gone through everything™ if VC Andrews was her mother.
This is a pen name coincidence and nothing more.
They Kidnapped/Ate/Experimented on the Baby!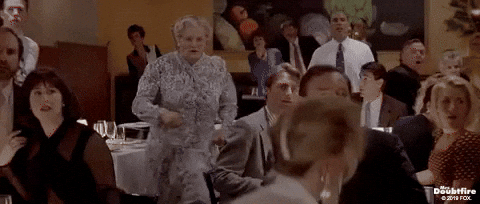 Victoria Tremaine and Mystery Grandfather have kidnapped baby Arthur Rogan from the hospital and they are at this minute harming, eating or experimenting on him!
I'm glad everyone has found The Cool Aunt deleted scene (#ArabellaForever), but the ending doesn't seem to be as popular as the rest of it ::winky emoji::. Every time I clarify this in the comments I get emails telling me I'm wrong and the baby is in danger hehe.
I walked back to to the room, cradling my nephew. He was so tiny. And kind of cute. "Don't worry," I told him softly, snuggling him closer. "I'm the cool aunt. I won't let anything bad happen to you." The baby looked back at me with big round eyes and farted.

Andrews, Ilona. The Cool Aunt, Arabella's POV from Emerald Blaze
The baby is fine! I promise you. The grandparents just snuck in for a cuddle, they did not want to harm him. Arthur is happy, thriving and slightly terrifying. You'll have to wait for Ruby Fever for more on that last part, this is as much as I will spill without an Aucubens Exemplar trap and a Truthseeker Prime.
The Gertrude Hunt Inn is in the Broken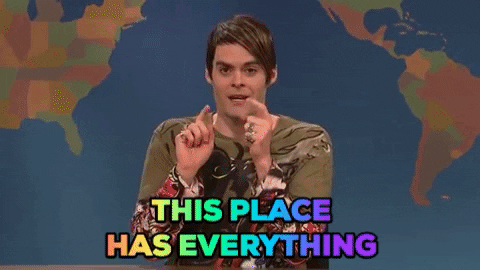 This is an oldie but a goodie. There is a character crossover between the Edge series and the Innkeeper Chronicles, but they do not happen in the same corner of the Universe.
Edge Earth is comprised of the Broken, the Edge and the Weird. It lives in a parallel reality to Innkeeper Earth (which is our Earth).
I can tell you that I know every world this inn has reached so far, and your coordinates are not among them. Furthermore, you are asking for a portal to a world that is very similar to ours. That world is another Earth that exists in its own tiny reality, splintered from the majority of the cosmos. It's like reaching into a pocket on the universe's coat. I don't know the capabilities of every inn on Earth, but I can tell you that my father always told me that creating a door to an alternative dimension like that could not be done. It would collapse the inn."

Andrews, Ilona. Sweep In Peace, The Innkeeper Chronicles 2. NYLA Publishing, 2015. Kindle edition, page 130
See? Another Earth.
George is forbidden by the Arbitrator code from returning to his home planet for 20 years- if Gertrude Hunt was on that planet, his official mission deployment would not be taking him exactly where he's not supposed to go.
Furthermore, the Broken has no magic. On Innkeeper Earth, almost everyone has magic- sometimes manifesting as nothing more than intuition, but it's there. Dina can do magic outside the Inn, shifters can shift, and Orro can cook (if that's not magic, you show me some!).
The Theory that Should Be
In all the multiverse theories the BDH is so desperate to make happen, no one has advanced this, and I think it's a massively missed opportunity.
Santa Claus in KD World- check.
Tooth Fairy of the Holy Cosmic Anocracy- also check.
I postulate that Space Vampire Tooth Fairy would 100% hand Postapocalyptic Santa's ass to him in a fair match, even if it happened during a Flare. This is the hill I die on.
Prove me wrong in the comments.