We have never before had to do two releases on the same day. This is a bit of a dilemma. Ahem.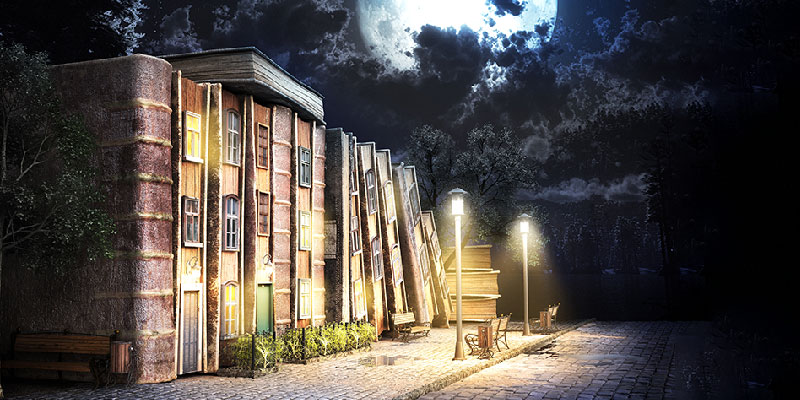 The Missing Tyrant
I moved through the inn briskly, Beast dancing by my side. Caldenia hadn't come down for dinner last night. She took it in her rooms instead, which she had almost never done for the entire duration of her stay. Her Grace relished social contact.
She hadn't come down for breakfast either. It was past noon now and she hadn't reached out to Orro. She hadn't even asked him for her usual snacks. Something was terribly wrong.
I stopped before the ornate door leading to Caldenia's quarter and rapped my knuckles on it. "Your Grace?"
No answer. She was inside. I could feel her.
"Your Grace?"
A faint moan came from behind the door.
"Is everything alright?"
"Come in," she called out.
I flicked the door open with my fingertips and stepped inside. A round room with many windows greeted me. Between the windows, glass doors led to three different balconies, one facing the street, one facing the orchard and the third facing our lawn. The floor was dalon stone, a beautiful green ranging from emerald to sage with cream and white marbling and flecks of gold. It looked like expensive marble but had a texture and softness of wood. The walls were cream, and they met above in a domed ceiling. Decorative plants flourished in the pots between priceless statuary from light years away.
Her Grace's chair by her table at her favorite window was empty. Where was she?
"Over here," she called out.
I turned to the grouping of couches on the left. A foot in an embroidered slipper stuck out over one of the couch's armrest. I crossed the floor to the couch. Caldenia lay on it, dressed in a luxurious sage robe. There were bags under her eyes.
"Are you ill? Is everything okay?"
"I'm perfectly fine, my dear."
"You didn't come down for dinner…"
"I was reading the most wonderful book." She plucked her tablet off the coffee table and held it out to me. I glanced at it. A bright red cover with a young darkhaired woman and a handsome man poised against some magical glowing swirls. Not her usual cup of tea. She leaned toward political thrillers and historicals, and she preferred older characters.
"Ruby Fever?"
"Yes. I finally finished a couple of hour ago, and now I'm going to nap. Feel free to borrow it. The heroine is delightful."
I scrolled to the synopsis. Oh, I guess, it did have a prince in it…
"I'm surprised you like someone that young."
Caldenia wrinkled her nose. "No, not her. Who cares about her. She has the most delightful grandmother. Now that is a woman I would love to have over for tea. Also Linus, that devious, conniving bastard."
"Devious and conniving?"
"In the best ways. Enjoy the book."
She closed her eyes. Beast and I retreated quietly and shut the door behind us.
---
No Talking
"Arabella?"
My sister lay on her stomach across the oversized stuffed ottoman in the main house's family room. Her iPad lay on the floor and she didn't find it necessary to raise her head to look at me. "Wut?"
"How can you lay like that? All the blood will rush to your head."
"I'm comfy, Catalina. Go away."
"The Prensky case."
"What about it?"
"It says here Prensky Junior was trying to flee in a vehicle belonging to the Kellerman family and that you tore the door off the Kellerman's car to get Prensky Junior out."
"Do I look like I can tear a door off a car?"
"Not in this form."
"Did they say I transformed?"
They didn't, but the Kellermans were trying to bill us for the car.
"No."
"Then it's fine." She waved me off without looking.
"What are you reading?"
"Important things."
I walked over and squinted at the iPad. "A webcomic?"
She finally sat up and looked at me. "Yes. It's a webcomic about a magical inn that hosts aliens."
"And vampires?" The blond man in the webcomic panel definitely had fangs. And armor?
"Space vampires. The vampires are not important."
"What's important?"
"The werewolf. I identify with werewolves."
Did she see herself as a werewolf? She couldn't possibly think she was some murderous monster who was forced to change against her will by the moon and then indiscriminately slaughtered people… Oh my God.
"You are not a werewolf. Listen, may be therapy could help…"
She stabbed her finger in the direction of the iPad. "This is my therapy. Let me read the Innkeeper Chronicles in peace. I've worked very hard and now me and the Tapas app are having our fun time. Go away, Catalina."
"What about the Kellermans?"
"How much do they want?"
"19K."
"We made 300K on that case. If they are trying to save face by claiming I ripped a door off their car, let them. No need to make an enemy. I will issue them a payment. It will be fine."
She flopped back down.
Sometimes there was no talking to her.
---
Please stand by for the individual posts with spoiler threads on Ruby Fever and Tapas Innkeeper Chronicles. Please do not post spoilers here.