Arcane Society have just announced their Ilona Andrews Special Box, which will contain exclusive hardcover editions of Iron and Magic and Blood Heir.
Because it is a Special Box, it means that it will be available for the public to purchase, not just for the Arcane Society members. If you haven't made it through that waiting list, no worries!
Access for public will happen on the same day, November 15 2023, although members will get first go at the signed copies a few hours early. If you want a signed edition, set your alarm for 4 PM PST, as they are the first to go and very fast.
The price for the box is $70. You can check whether they ship to your country, and get in contact with them if they do not, as they are known to make exceptions. The boxes are likely to ship in March of next year.
A word of caution that Arcane Society editions do not get reprinted. Once the stock is gone, that's it.
Luisa Preissler painted the dustjacket for both books, so we know they will be gorgeous. I can't spoil any surprises, but let's just say that when I saw the "Welcome to Atlanta" sign on Blood Heir's striking cover I got goosebumps all over.
These are the signing sheets included in the collector editions.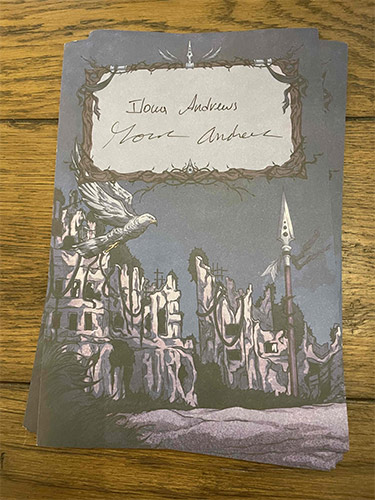 The Arcane Society is a subscription service. You can find out more about it on their About and FAQ pages and if you want to see what is usually included with a special box, YouTube has you covered.