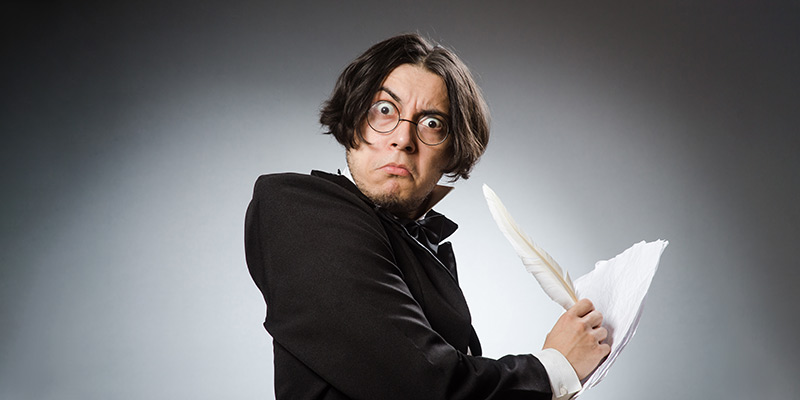 Day 1
Me, calling Kid 1 back to the house from the office: Hey, could you please tell your dad that I can't turn the heat on in the office? Is there some switch I should flip somewhere? He isn't answering his cell.
Kid: Okay.
5 minutes later
Gordon: What's going on?
Me, handing the remote over: I can't make it work and it's freezing in here.
Gordon goes through various options. Stares at the AC/Heat pump unit. The office is small, so it's a small wall unit mounted near the ceiling.
Gordon: The vent opens but there is no air. Let's let it run at a high temperature a bit and see what happens.
We work in the cold office for an hour. The edit of BLOOD HEIR must be done in the next couple of days or the CE will have a very short editing window. The AC unit decides to spontaneously blast frigid air.
Me: Could we maybe turn it off? It's making things worse.
Gordon turns off the unit: The AC guys are coming to inspect the systems on Friday.
Day 2
Edit from the house. Accomplish nothing. The deadline for the edit is looming.
Day 3
AC tech: Your old unit downstairs is so loud because the motor is worn out. I can replace that. As to the office, I have never seen a unit like that. I don't know where they got it and while the remote says you can set it to heat, it doesn't actually work. My suggestion is to get it replaced.
Me, edit from the house. Get incredibly irritated by all the noise. Persevere.
Gordon comes over and gives me a hug: Hey. I called to the AC people. We'll have someone come out on Monday and install it.
Me: How much was it?
Gordon: $5,000.
Me: …
Gordon: We need the heat in the office.
Me: You're right.
Day 4
CE: I thought you would be sending it. Where is the manuscript?
Me: …
Day 5
Me in the cold office: I just want to stab myself at this point.
Gordon: It will be fine. Let's finish the scene.
Day 6
Afternoon
AC tech: this unit is shorter. I am so sorry.
Me: Looking at the patch of orange on the wall: This is fine.
AC tech: It works, look. The only thing is, I leveled it, but your room isn't level, so it looks weird…
Me: That's fine. Thank you.
AC techs leave.
Gordon, going through the paint cans: I know we have arctic white somewhere.
First attempt to paint white over the orange. The shade of white doesn't match.
I go back to the house. I come back to find Kid 1 on the ladder with the paint brush.
Me: You don't have to…
Kid 1: I've got this, Mom.
Second shade of white doesn't match.
Gordon: I could go get the paint.
Me, remembering that last time we tried Lowe's nobody wore masks: It's fine. Let's just get the internet back up, so we can get into the Dropbox and get to editing.
Gordon goes away to put up painting supplies. I hook up the cable back to the wall and move the fully loaded book case back to the wall by myself, because I need the work space. It's been 6 days without the office. I'm extremely stressed.
The modem online light blinks in slow motion. I stare at it. The manuscript is saved in the Dropbox and I can't access the latest changes I made in the house unless the internet works.
Blink. Blink.
I move the book case back. I unscrew the cord. I screw it back in.
Blink. Blink.
Gordon: Why did you move the bookcase back to the wall by yourself? Why didn't you call me?
Me: The fucking internet doesn't fucking work.
Gordon: Okay. Have you turned it on and off?
Me: …
Gordon unscrews the cord and screw it back in.
Blink. Blink.
Me: AHHHH! WHAT THE FUCK? WHAT IS IT?
Gordon: I don't know. We can work from the house…
Me: I don't want to work from the house! I can't get anything done because I get interrupted and the keyboard in the study hurts my hands. I WANT THE OFFICE TO WORK.
Gordon using the patient voice: Your tone is really hostile right now. It sounds like it's directed at me. This is not my fault.
Me: I AM NOT MAD AT YOU! I AM MAD THAT THE INTERNET IS OUT. I WILL HAVE TO CALL SUPPORT! IT WILL EAT UP HOURS! THEY WILL HAVE TO SEND THE TECH OUT AND WE WON'T HAVE INTERNET!
Gordon: Okay. I'm going to give you some room.
Me, calling Spectrum technical support.
Me, 10 minutes later, after the auto system disconnected me, put me into a queue to be called back, called back and is now resisting: REPRESENTATIVE. REPRESENTATIVE YOU FUCKING SON OF A BITCH.
Finally a human being comes on the line: Ma'am, this is the residential support. You need business.
Me: Thank you, please transfer me to business.
Business Spectrum rep: Hi, my name is Rebecca. What's the problem?
Me: We had to unplug the modem from the wall due to renovations. We plugged it back in and it doesn't work.
Rebecca: There are two accounts. Which is it?
Me: The more recent one.
Rebecca: I can't find it. Please read the numbers off the modem to me.
Me, get a foot stool, climb up on it, read off numbers.
Rebecca finally recording the number after the third try: I will try to get into the modem.
I know that the modem is inaccessible because the cable is also out.
Me trying to say the right code phrases: All of my devices are experiencing this issue.
Call drops. The ATT service is spotty, and there is no wi-fi because the internet is out.
Me, taking deep, deep breaths. calling back.
10 minutes later:
Automated system: You are having trouble. Let's switch to touch tone.
Me: REPRESENTATIVE.
Spectrum Business Support: Hi, my name is Alicia. How may I help you?
Me: Hi Alicia. This happened.
Alicia: Well, she didn't leave any notes in your account. Wait, there is one. It says the call dropped.
Me: … Look, I plugged the cord into the wall. It's not rocket science, it should work, so something has gone Terribly Wrong.
Alicia: I agree with you. I am sending the tech out to you tomorrow between 1:00-3:00 pm.
Me: Thank you so much.
Later, me presenting Gordon with banana bread: Sorry I got aggravated.
Gordon: It will be okay.
Kid 2: I had a fight with Kid 1 about politics and I said mean things. Now she isn't answering.
Me: Well, I saw some of what you said and I can't blame her.
Kid 2: I am scared, stressed out, and exhausted. I just want to know who won.
Me: Your greatgrandmother survived Russian labor camp. We will survive this election. Your sister will forgive you. It will be okay.
Day 7
Tech, testing wires: Huh. Where is the cable box?
Me: Here.
Tech, testing more wires: Huh.
20 minutes later.
Me: So what went wrong?
Tech: When you unplugged the cable and plugged it back in?
Me: Yes.
Tech: It didn't like it. The cable going from the cable box to the house is fried.
1 hour later.
Tech: I fixed it.
Me: Yay, internet in the office works.
Tech: I will check the main house.
Gordon: The internet there works fine.
Tech: I still go to check.
Ten minutes later
Me: I can't activate the new phones. It says we have no internet.
Gordon, looking out of the window and seeing tech get into his van and drive away: Oh no, you don't.
Gordon sprints to the van, flags the tech down.
Tech: I wasn't leaving. I was going to your office.
Me: There is no internet in the house or office.
Tech: Huh. I unplugged one cable…
1 hour later.
Tech: I fixed it.
Me: Thank you.
Me: Gordon, our cell phone numbers are switched. you are me and I am you.
Gordon: Why?
Me: Hell if I know. Maybe the wireless going down interrupted it.
Gordon: Can we switch them back?
Me: Support isn't answering.
Post except of BLOOD HEIR.
Day 7
Comments, paraphrasing:
"Moloch can't be reborn in Arizona because the local Native American Tribes do not do child sacrifice…"
"You used tattered twice on the same page. What is the significance of that?"
"I didn´t like the new version of chapter number 1 of Ryder. I don't to start a flame war so I emailed you directly because I really, really, really wanted you to know that I didn't like it…"
Me, sipping tea in the state of zen: Delete, delete… The internet works. I got up early. I can continue the edit…
Skype call from father.
Me: Papa?
Dad: How are you?
Me: Explaining the debacle with the AC/Internet.
Dad: Okay. Well, we are all good.
Stepmom Irina, sliding into the frame: Ilonochka, we need help. He doesn't want to tell you.
Me: Of course. How can I help?
Irina: We want to send Channel perfume to Dasha (my youngest stepsister) in Canada. We can't send it through the mail and Canadian Channel site won't accept our payment…
It is very difficult to order perfume on the Canadian Chanel site when you live in US.