The long-awaited merch has arrived. Woo!
Most of the designs in the store were created by Sasha Khalid. She is amazing and you should hire her if you need a logo/merch designer. You will also see a BDH design by Sophia, which is everything. I'm ordering one of those mugs for myself because every time I see it, I laugh. The guts of my enemies. Heee!
Super excited for you to see it.
Now for all of the disclaimers.
PLEASE DO NOT BUY ANYTHING TO SUPPORT US. BUY IT ONLY IF YOU WANT IT.
WE MAKE OUR LIVING ON BOOKS, NOT MERCH.
Payment security.
We went with Shopify, which processes all of your payments. We do not want to take payments through our website, because Shopify's security is a lot better than what we can come up with.
Shopify is certified Level 1 PCI DSS compliant, meeting all six categories of PCI standards:
Maintain a secure network
Maintain a vulnerability management program
Regularly monitor and test networks
Protect cardholder data
Implement strong access control measures
Maintain an information security policy
This compliance is extended to all online stores powered by Shopify.
Products and Refunds.
This store is a POD, print-on-demand store, meaning that we contract with a printing company by providing a design. They print the merchandise, ship it, and charge us for it. The advantage of this is that we don't have to maintain inventory or ship anything. The disadvantage is that we do not see the product before it goes out. We only see the samples we order.
You know when you go on Etsy and buy a cute Halloween T-shirt because you liked the little ghost on it? That's exactly what these are.
Unfortunately, because each item is printed to order, we cannot answer any questions like "What shade of blue is this?" or "How large is this T-shirt?"
If you are ordering apparel, be sure to order the right size and color. We can only exchange or refund your money if you received a defective product.
We are offering you standard US sizes. If you are at all unsure of the fit, it might be safer to order a notebook or a mug. We have stickers, and mouse pads, and wall hangings. And ripper cushions.
Quality control.
You can see that the design in real life is a bit less vibrant. It was a large medium, though. The design is solid and a bit thinner than the traditional screen printing that sometimes feels like plastic armor.
This was our endurance test T-shirt. We ended up not going with this design, because it needs tweaking and we had way too much to do. We will add it in the next few weeks. We did our best to abuse this poor garment. It was washed 10 times. The cats laid on it. We threw it around. It still seems to be holding. Here is the close up.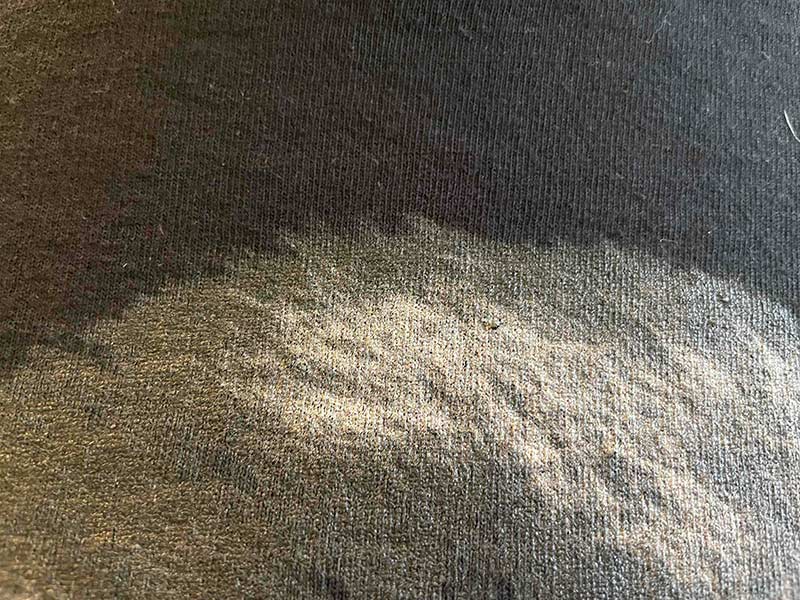 If you are buying a mug, please note that shipping is expensive. Our mugs arrived unbroken and very well packaged and I can't find any of them, because the kids must've stolen them. They were very cute. As with any mugs, I would recommend handwashing, but we stuck ours into the dishwasher a couple of times and nothing weird happened.
To speed up shipping, which should take less than 14 days, we went with the best rated printing providers located in the US. If you are an international reader, we will be setting up an international merch store for you with as many designs. So you might want to wait until that goes live. If you are in the US, your order may or may not get there by Christmas.
This whole merch store is new territory and it makes me nervous.
::prays:: Okay, here is the link: https://houseandrewsmerch.com/