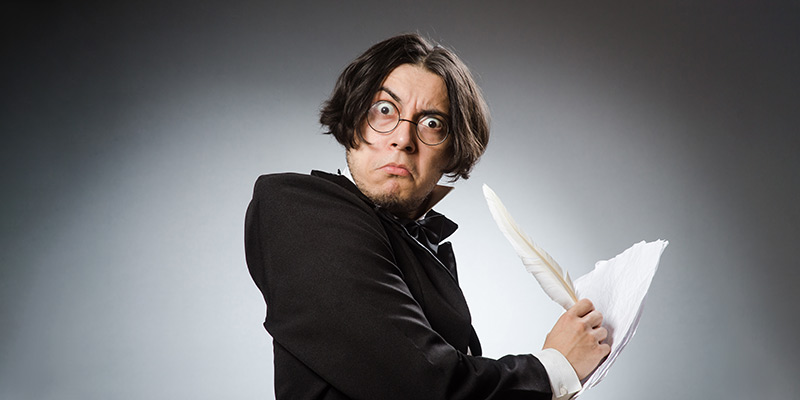 "We both want to work at our own pace and take our time. We don't want the stress of not meeting a deadline. If we don't meet one, nobody has to know. When things are ready to be published, they will be up on the Release Schedule. We will announce them on the blog and in the newsletter. "
Will the snippets stop?
No.
Does this mean you are retiring?
No.
I will miss this blog.
The blog isn't stopping.
Does this mean no more Artha pictures?
There will be Artha pictures.
Is Sweep of the Heart cancelled?
No.
::laughs:: I know you guys can read. The only thing that's changing is that we will not announce our projects until they are complete and ready for production. This way we hope to avoid endless emails asking if whatever we are working on is done yet. A little less transparency, a little more peace of mind.
Because you're not contracted for anything, would you ever consider writing an entire short series and then publishing them on a schedule?
That is an interesting idea. For us to do this, we would have to meet three conditions.
One, we would have to be absolutely sure that the duology or the trilogy is strong enough to find its audience. Two books is double the investment of time and labor. If it comes out and flops, then we've wasted twice as much time.
Two, the idea would have to be engaging enough for us not to hate working on it continuously. We tend to switch between projects.
Three, financially we would have to be able to commit enough time to it and resign ourselves to not earning anything from new releases meanwhile. We can side step that one with a novella or two. Novellas take less time, so we could work on book 1, write and release an unrelated novella, and then work on Book 2.
There are advantages to doing more than one book in that manner. First, you can keep continuity intact vs trying to remember how tall someone is 18 months after you've written it. Second, if the book is good and you release them with like a month in between, it can really jump-start the sales. At the same time, when released like that, the series doesn't have the time to really accumulate the audience, so it could go either way.
Anyway, it is a cool idea and we may consider it in the future if the right project comes along.
Will you still be working with the same editor when self published, or do you have to find another editor? It sounds like that's the most important relationship and the hardest to find?
Our Hidden Legacy editor, Erika Tsang, is a fantastic editor, but she works for the publishing house. We will be looking for a content editor, a copyeditor, and proofreader for our upcoming projects. Ideally we can put this team together and continue working with them going forward.
Does any publisher own any new work in x universe? Or are you free and clear?
No publisher owns copyright to any of our work. If Gordon and I decided to write a Connor and Nevada novel tomorrow, we can. We are out of contract for the first time in our writing career. ::insert smiley face::
Kickstarter?
For some reason, you guys really seem to want the Kickstarter thing. We will think about it. The problem is, the only way we would ever do a Kickstarter is if everything was already written and then why not just put it up for sale? Unless you are after some cute loot boxes.
We finished our first book and weighed the pros and cons to find an agent and go for traditional publishing.… and our favourite author goes for self-publishing. What you wrote hit too close to what we fear, so it is time to rethink the approach.
Olga, we are established authors with an audience we've built over 15 years. You are just starting out. The ebooks are selfpublished in staggering numbers, and for a new author, there is a real danger of getting lost in the crowd. Mod R has linked some useful stuff in her reply to your comment. Try the agent first. It doesn't hurt.
What was in the brewing pot in the picture? What is that teapot?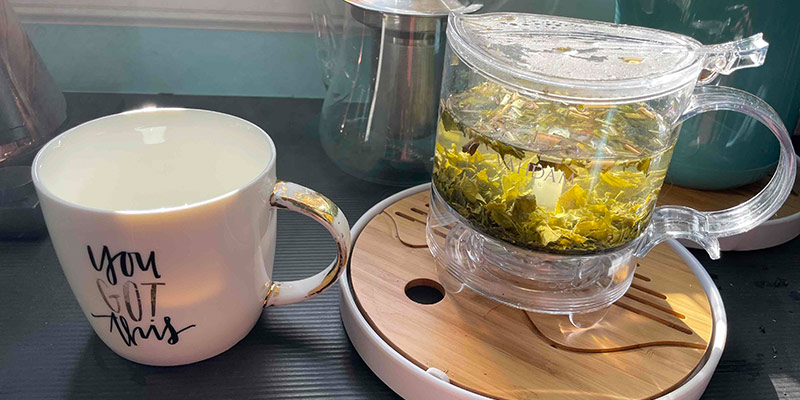 It is Vahdam Imperial Tea Maker with Milky Oolong from Harney and Sons brewed at 177 degrees. Gordon bought this pot for me out of the blue, and I love it more than I can explain. I will not use anything else now. I prefer clear teapots because I forget to set the timer, and I want to see how strong the tea is. The problem with clear teapots I used in the past, like the one below, is the infuser.
When you put the tea into the infuser, it expands as you see in my picture above. Digging it out of the diffuser is an exercise in frustration and if you have loose leaf chamomile, forget it. Chamomile goes to dust easily. The little holes get clogged, the pieces of chamomile get stuck, bleah.
The new pot has no such problem. The leaves free float in it, and then you set it over your cup or on the edge, and the tea drains down. Even if it doesn't fit completely over wider mugs, as long as you can get it over one edge, it works like a charm. Clean up is a snap. Nothing gets stuck. Nothing gets clogged. The lid is attached and it doesn't get lost. It's BPA-free plastic, and I'm a glass snob, and I don't even care. I am a convert.
I think I've answered everything. Okay onto the taxes and then Innkeeper.