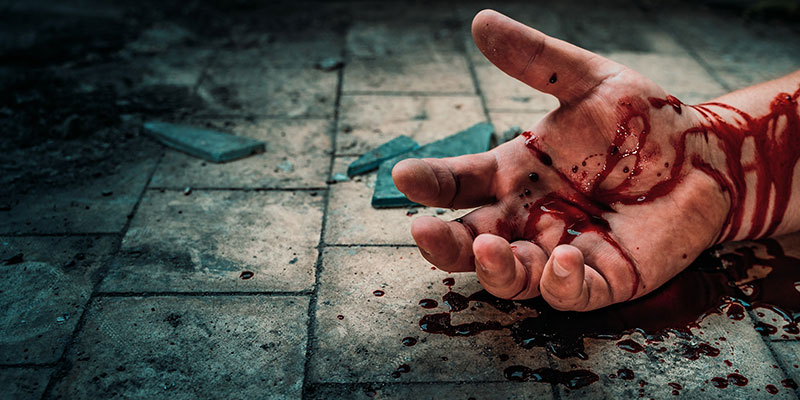 Every day Gordon and I have dinner at around 3 or 4 pm and watch true crime shows on the couch. Sometimes we also nap. But we usually stay awake for at least one episode.
What it's like to watch true crime shows with Gordon.
5 minutes into the show
Narrator: …a mystery that shocked this small town…
Gordon: She's having an affair with the pastor, and she and her brother killed her ex-husband.
Me: Maybe it wasn't her brother.
Gordon: It's her brother.
35 minutes later.
Brother: She drove the truck and I shot him.
---
Gordon: That's a .38 shell casing he's holding. The uncle killed him.
Me: Why?
Gordon: The uncle seems like the kind of a guy who would carry a .38.
30 minutes later
Narrator: The uncle was arrested and charged with first degree murder…
---
Gordon: They should check the shoulder for bruises. If he fired a shotgun five times in a row, there would be a bruise.
Me: ….
Detective: So I asked him to take his shirt off, and there was a bruise on his right shoulder, and he said he walked into a door and he always shoots left-handed…
Gordon: Mhm. Yeah, he does. ::chuckle::
---
Gordon: She's having an affair with her husband's nephew.
Me, half-asleep: You don't know that.
Gordon: Her husband in in mid-sixties, she is 51, and the nephew is 47, lives on his own, and is financially secure. Why else would he be helping them with the bakery?
30 minutes later.
Detective: So she instigated her daughter's boyfriend to kill the ex-husband and buried his body in the woods, and then they killed the current husband, her ex-husband's nephew, and buried his corpse on the ex-husband's property, so when he is found, they could blame the ex-husband for his nephew's murder…
Me: O_O
Gordon, yawning: What did I miss?
Me: Umm… they killed the ex-husband.
Gordon: Did the daughter's boyfriend do it?