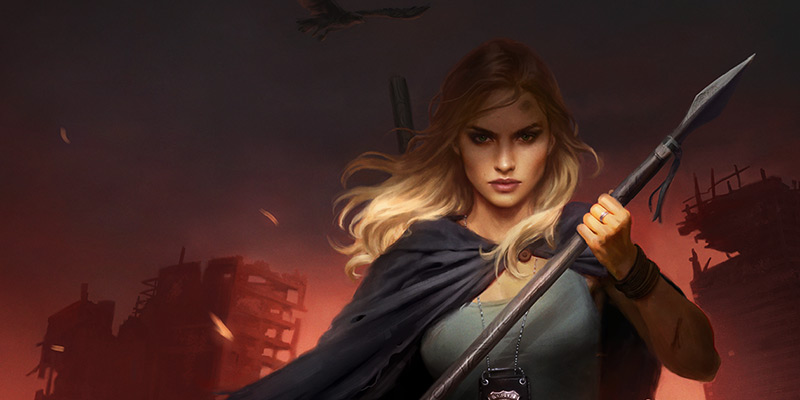 Print Preorder for BLOOD HEIR is now available. We weren't able to do print preorders before on self-published books, so this is very exciting.
People keep talking about "the next book" as if this is a foregone conclusion. One person talked about a four book series.

I thought you might want to get in front of this before people start coming up with book 2 titles. Lol.

Moderator K
As of now, there are no plans for Book 2. It's not on the schedule. That said, BLOOD HEIR will read like one of Kate novels, meaning while individual mystery is wrapped up, the overarching conflict is not resolved. Whether it will spawn a sequel depends heavily on sales.
This isn't an underhanded plot to make you go buy the second copy. 🙂 We're talking in terms of tens of thousands of orders. If BLOOD HEIR does well and proves to be a viable opening to a series, there will be a series. If it doesn't sell well enough or if we decide to not return to it creatively, then it won't. Right now nobody knows one way or the other.
I liked how you decided it's a series, though. Hehe. Just because it worked with Hugh doesn't mean it will work every time.
To celebrate the print preorders, I brought you another short snippet. Sadly we didn't finish edits yesterday, so we are still plugging away today. This will be the last snippet before publication.
---
I set the pan onto the fire, tossed bacon into it, and started dicing ham into bite-sized chunks.
Conlan spun around on his chair, leaned to the side until he was nearly horizontal, and plucked a metal sphere from the nearest pedestal.  It was about the size of a basketball, a globe of delicate metal lace and gears.  I had placed six of them around the sanctuary.
Conlan tossed it up over his head, sending a spark of magic through it. The sphere unfolded into a monstrous metal spider above his head, razor mandibles out, metal claws poised for a kill. For a fraction of a second it hovered above him, looking ready to devour his head, then the tiny drop of magic powering it ran out, and it fell rolling back into a ball. Conlan caught it with his other hand. The control required to achieve this would make the sages back at New Shinar giddy with joy. Conlan spun the sphere in his fingers and tossed it back up.
Sphere, spider, sphere, spider, sphere…
I finished with the ham, flipped the bacon, and moved on to slicing the mushrooms. "What's the deal with you and Ascanio?"
"I don't like him."
I cut the cheese into thin slices. "Did he do something?"
Conlan shrugged. "That's not important."
"Okay, I'll bite. What is important?"
I took the bacon out, drained most of the fat into the jar, and tossed mushrooms and ham into the pan.
"I want to help."
"Help with what?"
"Help with the secret thing that you talk to grandfather about when I'm not there. The secret thing that makes you stay here and prevents you from coming home."
"Ah. That secret thing."
I took out six eggs, cracked them into the pan, and moved them back and forth with my spatula. Conlan, like his dad, couldn't stand runny eggs. He'd complained about them before when discussing school meals. And like his dad and most shapeshifters, his tolerance for heat in his food was almost non-existent. If I'd been cooking for me, I would've been throwing jalapenos into the pan.
I salted the scramble and reached for the cheese.
My cutting board wasn't there. Conlan sat on the table, holding the cutting board with the neat stack of cheese slices out of my reach.
"Really?"
"You're avoiding the answer."
"Give me the cheese and we'll talk about it."