Happy Book Birthday to Jeaniene Frost! Shades of Wicked is Finally out. Yay! I loved this book. I know I am biased but I honestly think it's one of her best. Kirkus agrees.
"A flawless blend of high-stakes romance and action-packed paranormal adventure…Sexy, breathtaking, not-to-be-missed paranormal romance."

KIRKUS, starred review.
Amazon, B&N, IndieBound, Apple Books, BooksAMillion, Kobo
In related news, I am happy to report that her vampire troubles seem to be at an end.
---
Memorandum of Understanding Between Ministry of Undead Persons and Jeaniene Frost, Author
In consideration of cordial relations existing between Undead Persons and the Living and in order to establish the premises for wellbeing of the persons belonging to both categories, the Ministry of Undead Persons and Jeaniene Frost, hereinafter referred to as the Author, agree to establish through this memorandum understanding of the following agreements.
I
The Ministry acknowledges that the Author's Work in Question, SHADES OF WICKED, has literary merit and provides exciting entertainment value, while still torturing its principals hereinafter known as Hero and Heroine with a sufficient degree of cruelty to elicit sympathy from both Undead and the Living.
II
The Ministry acknowledges that pursuit of True Love is a worthy cause regardless of one's immortality status.
III
The Author acknowledges that the Ministry's concerns have merit and agrees to deliver an Advance Reader Copy of the sequel to SHADES OF WICKED AS SOON AS IT IS AVAILABLE to be personally reviewed by Dromichaetes of Dacia, Master of the Dark Coven for evaluation. Any delay will render this agreement null and void.
IV
Should this agreement be breached, the Ministry will take all necessary action included but not limited to travelling to Florida and introducing the Author to undeath to ensure prompt creation and delivery of sequels.
V
This memorandum of understanding is formalized between ourselves on this day of October 30, 2018.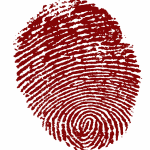 ---
No word on whether Jeaniene is going to sign or not.
Meanwhile, happy reading!