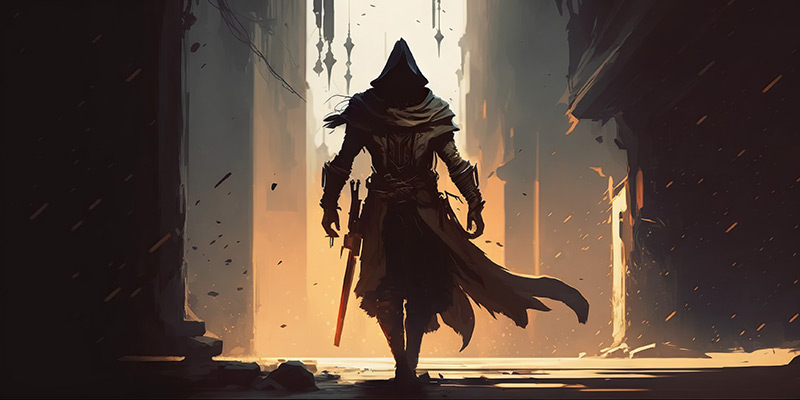 We've received so many requests and comments regarding the current project that I am going to take pity on poor Mod R and announce what it is, since we are almost done.
We are working on another world fantasy with prominent romantic elements. It's an isekai, also known as a portal fantasy. Not sure if it qualifies as a romantasy, but it is pretty close, if you like your romantasy with dark magic and a dash of serial killer. (The serial killer is not the romantic interest.)
This book is a love letter to fandom passion. If you ever wondered about the random details of the world you read about and thought a little too hard about the characters, this will speak to you. It's less LOTR and more Game of Thrones. It's gritty and dark, but also funny and absurd in places.
This is how the protagonist describes the genre:
There was something about blades and magic that did it for me. Deadly swordsmen with sleek weapons, thieves prowling through the night cities, dark magicians, ruthless nobles, I loved it all.
This is exactly what it says above. Because it's an isekai, things are really over the top. This book is weird and a departure from out previous work. So please don't get excited, it's not Kate 2.0 or Hidden Legacy 2.0. It's odd.
Tags: other world, found family, grand betrayal, slow burn, mastermind.
[Edit Mod R: Tags are badass magic wielders, move over Alphaholes, will the dress take the dye, stabbing, tea drinking, cute critters, princes in disguise! Ok, ok, I'll shut up and let Ilona finish.]
It is tentatively titled Maggie, which will certainly change, and consists of three parts titled Bag of Money, Heart of a Knight, and In the Name of the Father. The draft is currently at 110K and will top out at 120. We expect to finish in 2 weeks.
If you are a reader, you have to wait a bit until we decide what to do with it. If you are an editor, we are represented by Nancy Yost of NYLA. Unfortunately, we cannot respond to direct requests. Everything must go through our agent.
We will announce what happens to this book as soon as it does. You will know when we will know.
What's next, what's next?
I'm going to kick myself for this. Iron and Magic 2 is next.
Please do not bug Gordon and me about it. Please don't ask if its done two weeks after we start. I already low-key dread writing it because it will be like writing under a microscope, so please don't make it worse or we will have to go into internet blackout to get it done and that means no extras for the blog.
We'd love to have some extras for you. Holidays are coming up. Hehehe.