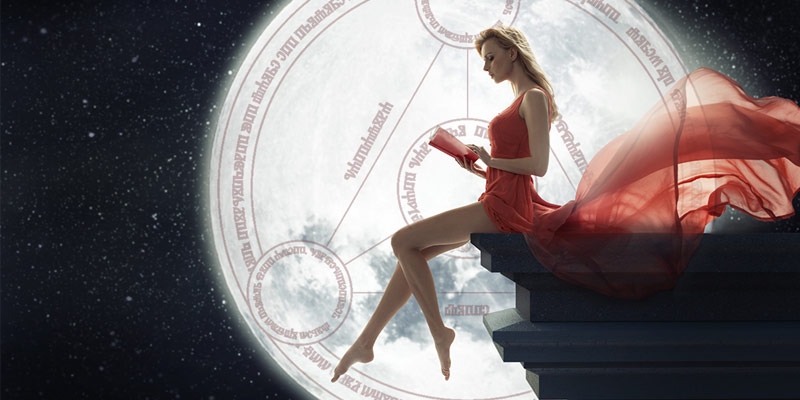 Gordon and I spent 4 days at South Padre. We needed a break. This was our first South Padre and it was great. The water was clear, we had a calm day, a wave day, and a choppy day, and we both really enjoyed it.
Huge thanks to Mod R for holding down the fort. 🙂
From Mod R: So much confusion over this. "Why is one Magister and one Magus, but what does it mean? What is Magus Sagittarius?"
This is a fun question, because we put a lot of work into the naming system that largely went unnoticed.
Let's look at some cars. Here are the names of 10 best midsize SUVs of 2021, according to Consumer Reports.
GMC Acadia
Ford Edge
Lexus RX 350
Kia Sorento
Nissan Pathfinder
Dodge Journey
Toyota Highlander
Ford Explorer
Jeep Grand Cherokee
Chevrolet Equinox
Pathfinder, Highlander, and Explorer make sense, if you consider an SUV to be a vehicle one takes off the road and into the wilderness to go on adventures. Except that overwhelming majority of us don't do that. We take it to the grocery store. Journey seems a bit more accurate. We journey back and forth to work. Woo, what an exciting journey that is.
Acadia is a French-settled region in Canada or a US National Park, depending on your frame of reference. Sorento is a small village in Italy which was heavily influenced by Greeks and a cult of the sirens.
Edge is neither here nor there, but it sounds cool. I can imagine a marketing session: this is the car that gives you an edge.
Equinox… Eh? When you ride in this car, your nights will be equal to your days. You are welcome.
Cherokee is named after a group of oppressed people. Were they asked if it was okay for a car to be named after them? I don't know.
Lexus just stuck to numbers.
Why don't we have a unified system for naming the car models? Why aren't they all names for animals or synonyms for traveler? Even within the same car line the types of names vary. Kia Cadenza is named for a musical solo, while Kia Sportage features a made up word.
An even better illustration of this is the etymology of the periodic table. According to Wikipedia, hydrogen is Greek via Latin and French: From French hydrogène[2] and Latin hydro- and -genes, derived from the Greek ὕδωρ γείνομαι (hydor geinomai), meaning "Ι beget water".
Boron is Arabic: From the Arabic بورق (buraq), which refers to borax. Possibly derived from Persian بوره (burah). The Arabic was adapted as Medieval Latin baurach, Anglo-Norman boreis, and Middle English boras, which became the source of the English "boron".
Sodium is clearly English, but its other name, Natrium, is derived from Greek nitron which might trace its roots to Egyptian netjeri. Cobalt is named after a German goblin. Samarium, which sounds so very Latin, is named after a mineral samarskite, which in turn is named after Vassili Samarsky-Bykhovets, a Russian mining official of 19th century.
What is going on here?
When a bunch of people from different backgrounds work in the same field, you are going to have a variety of terminology. Even if there are established rules. If your system is perfectly uniform, if all of your spells or naming practices follow neat and precise guidelines, it's a clear sign of an artificial construct. Let's say you are naming demons. This guy is named Asmodeus, clearly Greek. This other one is named Samael (Hebrew.) Sooner or later someone dramatically summons a demon and demands its name. The demon snarls that puny mortals have no name for his awesomeness. The summoner studied him for a minute and says, "I declare thy name is Bob."
When we were naming different magical specialties, we wanted to give the whole thing an organic feel. Whoever got that magic first named it. The need for some uniformity was understood at the time the magic talents emerged, because it coincided with a period of scientific advancement. You can clearly see Latin and Greek roots of most names and they do make sense. For example, mettalofactor is the maker of metal things. Aquakinetic is the mover of water. Magus Sagittarius means archer mage. Magister Exemplaria means scholar of patterns and so on.
In modern times, the naming of emerging talents is mostly handled by Offices of Records. In hopes of avoiding Magus Bob.
While we are on the subject, Alessandro's magic is in danger of becoming the Hidden Legacy version of the First. Some people decide that every new shapeshifter in KD is a First. He is a First, and he is a First and so on, until I had to write a post shutting that down, since only Curran and his son are Firsts. That's it. No other firsts as of right now.
So let's fix this speculation before it takes us so deep into the woods, we will need a Nissan Pathfinder to get out.
Alessandro's passive field is survival based. If Alessandro falls off a roof, his magic will try to compensate by creating a shield. If he is being drowned, his magic will attempt to push him to the surface. If a mental mage attacks him, his magic will shield his mind. He doesn't need to strain for this to occur. It's instinctive. The passive field also accelerates his healing. He is very hard to kill.
Alessandro's active field produces weapons on demand and reinforces his mind. In active state, Alessandro is practically impenetrable to a direct mental attack from a mental combat mage such as truthseeker, mind cutter, psionic, etc. The passive field gives him some protection, but when he concentrates, that protection becomes even stronger. That does not mean that he cancels out illusions by strolling by. Illusions are not direct attacks on the mind. They are just altered sensory input. There is no magic-cancelling field surrounding Alessandro. He does not have that power.
Alessandro's House Spell is the magic equivalent of an EMP. It cancels magic talents within the affected area for a limited time. It requires an arcane circle. I know you read the part where he drew a massive circle on the roof. If he could just cancel magic left and right, why would he have bothered with it?
"Why did Marcello's magic not protect him from being frozen and killed?"
Because Arkan's magic is very strong and Marcello was arrogant. He was putting on a show, and Arkan dropped a metaphorical hammer on his head, catching him unaware. Marcello was not a god just as Alessandro is not a god. They are not invulnerable. Just well protected.