Audible | Amazon | Apple Books
Yay!
We are really pleased with how it turned out. Suzanne Freeman gave us a great performance. We hope you will enjoy it.
The names are pronounced the way they are supposed to have been pronounced all along. If you are going to complain about the names, your comment will be removed. 🙂
Q&A
We've received some questions regarding business of audio and after writing the answers, I realize that it's kind of ranty, so I have inserted cute random kitties to make things a little lighter.
Audio Self-publishing
Thanks for sharing the business aspect of publishing. How do audio versions fit into the self publishing versus traditional publisher? Also, will you consider including identifying the English narrators of each book on your site?

Cate
You are welcome. Self-publishing audio requires a significant investment but the author also earns significantly more money, just like with publishing ebooks. Typically, there are a couple of options. You can do a profit share where Audible and sometimes the narrator takes a slice of your royalties but shares in some of the upfront costs and the one where you pay everything out of pocket but keep all of your royalties. The greater are your sales, the more sense it makes to go with option 2 and shoulder those costs.
The narrators are identified in the posts announcing the audio and they are clearly marked in the description of the audio book by retailers. 🙂
---
More Audio Self-Publishing
I'm a self-published author and while I don't have your following, the numbers are much the same. I am looking into audio–if you have any advice on that, I'd love to see a post. I've looked into Amazon's "partnership" and the numbers don't add up to being a great deal for me. They get too much control and too much of the money. SCRIBD is doing a similar deal (but you go through a submission process). The problem with SCRIBD is exactly what you talked about for print/trad: There's an advance (a very small one) and the author cut is very small.

Finding a narrator and a production team or expert who can do the production can be done via various companies. That's looking like my best bet. At this point, with my sales, it's more of a vanity project because I've read that unless you have a certain amount of ebook (or print) sales, there's not going to be a lot of audio sales. Thanks for the great books and all the information you share.

Maria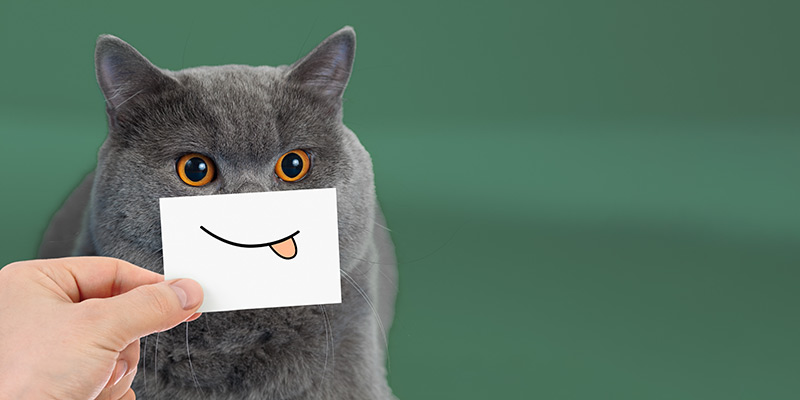 This is such a can of worms.
Numbers are the crux of this matter. I don't mind investing $7,000 into audio production because I know I will make it back. Unfortunately, I have no idea what your sales are, so I don't know what to recommend. Do you sell thousands of copies every month or dozens? Do you have a small but strong following that will buy your fiction no matter what? To put it bluntly, I can't offer any meaningful information, because I have no idea where you career is. And even then, I am probably not qualified to advise you.
This is why agents are essential. 🙂 I can outline the process in general terms. It's up to you to apply it.
Speaking in very general terms, self-publishing audio is a large investment. You invest time. You have to find the right narrator, and it isn't as easy as listening to samples. You have to listen to the books they've recorded. Does it sound like they are talking into an empty barrel because their sound quality isn't great? Can they deliver on time? The best narrators have a sound studio. Some also have their own sound engineer.
You also invest money. You can expect to pay between $3,000 to $4,000 for a quality narration of an average length novel. Then the file must be processed and edited and a master must be created with very specific parameters such as 192kbps or higher MP3 and so on at additional cost.
Then comes distribution. Here again you will be investing a lot of time to figure out the best path for you. ACX is an obvious choice but you could also pay someone like Findaway Voices to distribute your audiobooks. I have no experience with this company, so this is not a recommendation.
Price all of your costs, settle on a price point, calculate your royalties, and see if you can realistically make your investment back in the first year. Read the fine print. Findaway Voices, for example, allows you to set wholesaler price, but not the retailer price, so you could price it $5 but Apple might put it up at $9. Who pockets that difference? Does their contract lock you in for a specific number of years? What happens if you terminate their contract? All good questions.
Unfortunately, without an agent, only you can do this research. Most larger agencies actually have a specific agent dedicated just to audio and foreign rights – hi, Cheryl! – who keeps track of the marketplace. It is a such a quagmire that it requires a full time commitment.
If you have done all of your calculations and determined that the investment of time and money is worth it, self-publishing an audiobook might be a good idea. Theoretically, the audiobook will just sit there and make money year after year. It becomes a passive income stream. In theory. More on that below.
---
Audible Controversy
Can you explain the Audible controversy?

Sam
Oy. I didn't address this before because I try to be mindful of people's enjoyment of our books. This is a conflict between authors and retailers, and readers shouldn't be affected by it. We don't want anyone to feel guilty. But now there is some resolution to it, so it's probably safe to discuss it.
Until very recently Audible had a type of return policy that allowed you to read the whole book and return it literally a year after you bought it. Normally such refunds would be handled by the retailer. Instead, Audible passed the return costs onto the authors. That meant that some authors would see negative sales. They would owe Audible money.
How can that happen? Let's say you sell 20 books over the course of 3 months. You earn $5 per book, or $100 total. Then these people simultaneously decide to return all of their books to make room on their device or whatever, and in the third month you are hit with a bill for $100. You are welcome.
This is fucking bullshit.
I don't get to buy a pair of jeans, wear it for six months, and and then decide to get a full refund. If Audible wants to function like a library, than it should pay the authors per listen.
Worse, Audible refused to provide a clear accounting of the returns. It doesn't state anywhere how many returns occurred. It just tells you the total money you earn. Or the total money you owe.
Even worse, Audible actively encouraged its users to get refunds. They make their money on the monthly membership, not on book royalties. Here you are, paying all of the costs to produce an audiobook and uploading it in good faith, and Audible is telling its members, "You can read this for free. The content creators don't need to get paid. As long as you pay your membership dues, we don't care." This is a dishonest and predatory practice.
What is the incentive to produce an audiobook under this circumstances? You are right, there isn't any.
Predictably, this eventually resulted in an industry-wide outrage. Author Guild and other organizations got involved, 12,000 authors protested, and Audible changed its policy.
I will tell you right now that after 12 emails, our agency is still unable to obtain the statement of our returns. We are with a robust, aggressive agency. They would've kept demanding accounting on our behalf, except that Gordon and I pulled the plug after 12 emails, because Audible promised to provide these numbers to everyone.
This is dumbfounding. I simply want to know how many returns we had in any given month and that information is denied to me. This is simple business accounting. One would imagine Audible is running its business out of a rickety barn on their grandparents farm using index cards and hamsters. Except we all know that it doesn't. You can draw your own conclusions as to why they wouldn't provide an accounting of returns.
Audible has made promises to be more transparent and we will see how it plays out.
---
Audible Alternatives
For those of us who do not want to commit to Audible, is there an alternative place to purchase your Audiobooks?

AMT
Do you want a honest answer? Nope. And here is why: Audible has been in business since 1995. It is older than Kid 1. It has a huge slice of the market. There are other retailers, but right now none of them rival Audible + Amazon combo. Apple Books/iTunes is definitely a contender and there are boutique audiobook retailers, which someone will likely list in the comments, but the majority of distribution happens through Amazon/Audible.