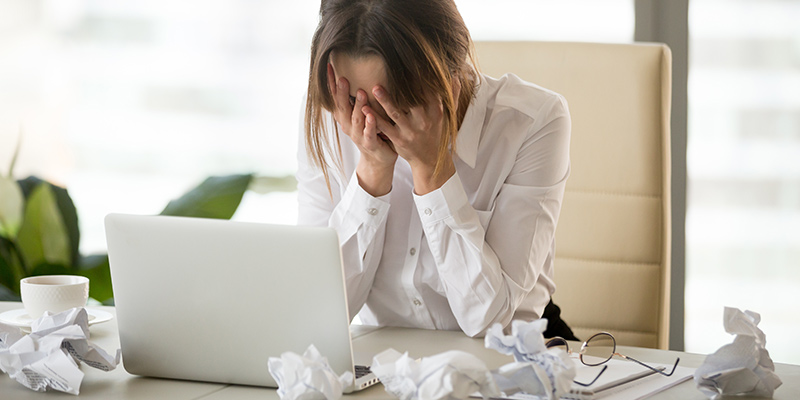 Worked on a scene for 3 days. Rewrote it 4 times. I had this scene in my head for months before we even started the book.
Today, after yet another pass, I looked at Gordon and said, "Do you want to just cut it?"
He said, "I think we should."
Three thousand words into the bin.
The description on that image says, "Stressed tired businesswoman feels exhausted sitting at office desk with laptop and crumpled paper, frustrated woman can not concentrate having writers block, lack of new ideas or creative crisis ."
That's me. I'm the stressed out, tired businesswoman writer.
Oh well. There is always tomorrow. How is your Monday going?