Today we have the honor of hosting Gingko-girl, who is a member of the BDH and a librarian. She is here to talk about Overdrive and libraries.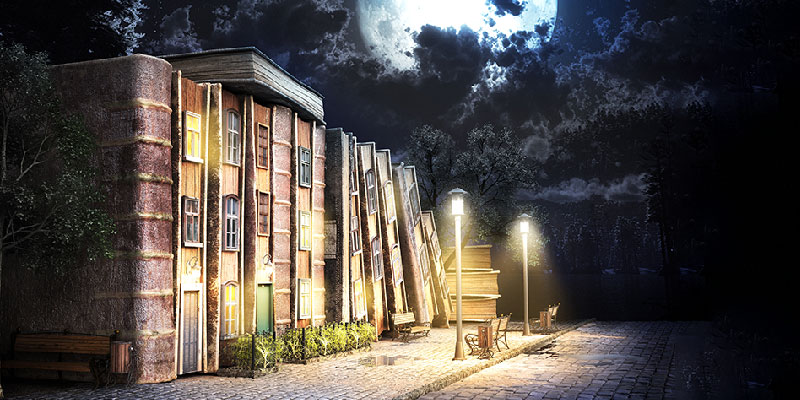 An Overdrive Primer for the Curious and the Frustrated
Hello (waves shyly).
My name is Gingko-girl and I am a member of the Book Devouring Horde.
I am also an actual honest to goodness glasses, cardigan and bun wearing librarian with 30 years experience. In my many years as a member of the BDH, I have noticed a fair number of questions (and frustrations) with the wonderful yet annoying service that is Overdrive. Since one of my primary duties is purchasing and maintaining my library's Overdrive content, I thought it would be helpful to give the horde a behind the scenes look at what it takes for your library to add titles for patron use.
Disclaimer: Overdrive is a complicated beast and parameters will vary based on the library or library system. I am sharing my experience purchasing for a single branch library that is part of a state wide consortium. Your experience may differ. I know there are other librarians in the Horde and I hope they jump in if they have other insights.
What is Overdrive?
Overdrive, Inc. is a digital distributor of eBooks, audiobooks, online magazines and streaming video titles. They also provide access to a range of third party services such as Kanopy, Universal Class, Qello and others that can be added as extra features if your library chooses to purchase them.
Although Overdrive was founded in 1986 to convert analog media to digital formats, a series of upgrades in 2012 enabled the company to expand into the library market. Various acquisitions have made Overdrive an industry leader with the largest digital content catalog in the world.
Is Overdrive still a thing? My library forced me to switch to Libby!
Overdrive, Inc is the company that provides digital content to libraries. It still exists. Libby is the app that allows users to browse, download and read or listen to content.
Originally, Overdrive named their app, Overdrive. Years later, they introduced a newer app, called Libby. At one point you could use both but in May of 2023 the Overdrive app was discontinued. The company did not find it efficient to maintain two applications. For the true devotees of the Overdrive app, I acknowledge your pain and sadness.
Just remember, Overdrive is the company, Libby is the app that provides access. Both terms are still accurate.
Where do the books on Overdrive come from?
Publishers make titles available for purchase in the Overdrive catalog. Libraries can only purchase what publishers choose to make available.
Using an interface called the Overdrive Marketplace, libraries can search for and purchase available items. Titles are available to view and purchase prior to publication. Some systems do purchase titles before publication, others may wait until after publication before making purchases of new items.
Release dates are estimates and subject to change without notice. This can be a challenge if a library purchases pre publication titles. The title will appear in the Libby app and be available for requests. However, if the release is delayed, the app shows the delay but no availability or explanation. This is frustrating for patrons and libraries have no control over the situation.
Your library's physical and digital collection are two separate entities. Just because a library buys a physical book does not mean a digital copy will be available. Each digital copy is purchased separately.
Why do I have to wait so long for books?
The simple answer? Money.
Buying digital books is expensive and most library budgets are limited.
Libraries make Overdrive available to patrons at no cost but the service is an expensive undertaking for most libraries. A platform fee based on the size of the library, number of patrons and usage is paid annually and then the library purchases titles. Libraries pay 3 to 5 times more than a consumer for each item and prices rise every year.
Last year, an audio book commonly cost 59.99. This year, 79.99 is not uncommon with some titles costing 99.99 or more. That cost is per item and each item can only be checked out by one person at a time. To meet demand, libraries must buy multiple copies, which is expensive or purchase a simultaneous usage copy – which costs more money.
Does my library actually own all these books? Why do titles sometimes disappear?
Yes and no.
Overdrive offers several purchasing options. How an item can be purchased is determined by the publisher.
For example, One copy/one user (OC/OU) allows a library to purchase an item outright and own it in perpetuity. Yeah! This is the best option.
Other titles are metered. This is essentially a lease. Libraries purchase a title for time, 12 to 24 months or by checkouts, usually 26. When the terms of the lease expire the item is no longer available and has to be repurchased. Depending on a variety of factors, a library may not choose to repurchase an expiring item and they no longer appear in the library's catalog.
Simultaneous usage allows a library to purchase a title that is available to multiple users for a set period of time, maybe 3 or 6 months. This is especially useful for a specific program. Not all titles have this option.
As a user, you will not be able to tell what purchasing option was used to buy an item.
If Overdrive/Libby is expensive, should I not use it?
Please, please use Overdrive. That is why your library has invested in the service. However there are some things you can do to be a responsible user.
Don't check out books if you aren't ready to read them because they will be unavailable to others. If it's on hold and you don't have time for it, have the title delivered later.
When you finish a book, return it early. That will shorten the waiting time for others and make hold lists shorter.
Let your library know titles you are interested in by using "Notify Me" tags but be realistic and understand it isn't possible to buy every requested item.
Explore titles that are "Available Now" so you don't have to wait.
Want to learn more? Explore these Libby Tips & Tricks from Overdrive.
Helpful Terms
Libby – The app provided by Overdrive so library patrons can browse, download and read or listen to eBooks and audiobooks.
Deep Search – Allows a user to search in all libraries they belong to and the Overdrive catalog. It's possible to see pre-publication titles too. If it's not found in a Deep Search it probably is not available for your library to buy.
Notify Me – After a deep Search, sign up for an alert when the item is purchased. You can then check the item out or put it on hold.
Tags – Create tags to make custom lists.
Deliver Later – Delay checking out a hold without losing your place in line. A great option if you have waited a long time for a title but don't have time to read it when it's  your turn.
OC/OU – A purchasing option that lets libraries buy a single copy of an item that they permanently own. The copy can only be used by one person at a time.
Metered (by time or checkout) – A purchasing option that allows libraries to lease an item for a set period of time or a specified number of checkouts.
Thank you so much to Ginko-girl for the gift of her time and expertise.