The tip in sheets from Arcane Society have arrived. The tip in sheets are the signing pages autographed by the author which will be included in the collector edition of the book. See that white box? It has 500 sheets in it. There are many boxes. Many.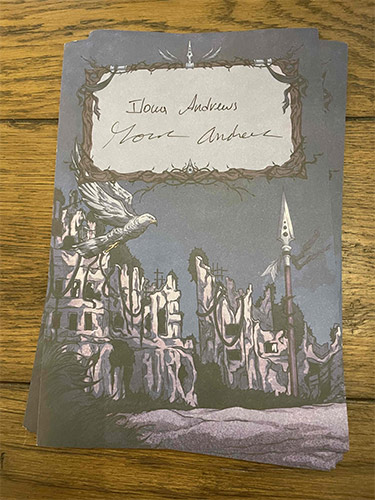 And before anybody asks, this is a signing mat.
It exists so we don't damage the table or puncture the page as we are signing. We have learned the hard way.
The Arcane Society is a subscription service. You can find out more about it on their About page. The books are gorgeous and Luisa Preissler painted the covers, which are spectacular. I have seen them and Elara's wedding dress never looked so good. I believe this will be sent out some time in 2024.
It's probably silly, but fancy books make me so happy. So fancy.