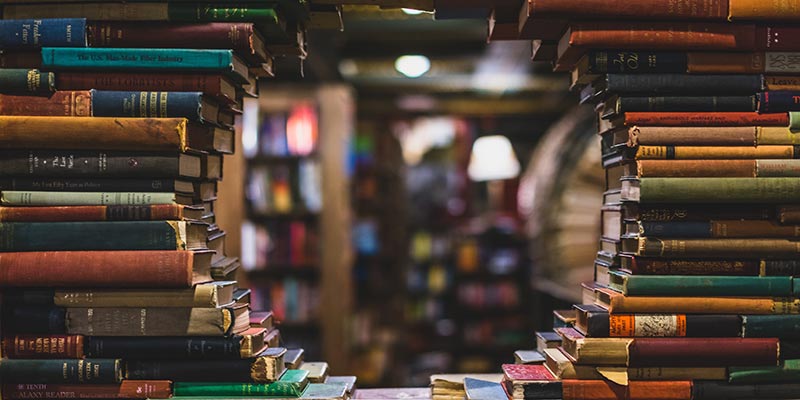 I have a very important question for you this morning. Apparently, Ingram Spark now allows us to print hardcover editions. Meaning we could offer you a hardcover set of our self-published books, such as the Innkeeper series.
We have a couple of options available to us. For example, you probably remember the excellent Truly Bad Options by Jennifer Estep, which I recommended here. Only Good Enemies, the sequel, is now out and Jennifer is offering it in hardcover. This is the laminate option with the cover printed straight onto the hardcover.
There is also a jacketed cloth cover, which is cloth-bound book with the cover art on the removable jacket, and example of which you can see on this lovely Ms. Bev's anniversary edition.
Some of you have expressed concerns regarding the flimsiness of the trade paperbacks, which is the printed format for our self-pub books now. Do you want the hardcover format to be available for you? Is this something you're interested in for Innkeeper and Wilmington Files?
Loading ...
This poll is for people who are interested in print editions. I know you want to explain to me in the comment how you only buy in ebook for various reasons in the comments, heh. The ebook editions will not be affected by the addition of the hardcover format. This is an "and" not an "or."