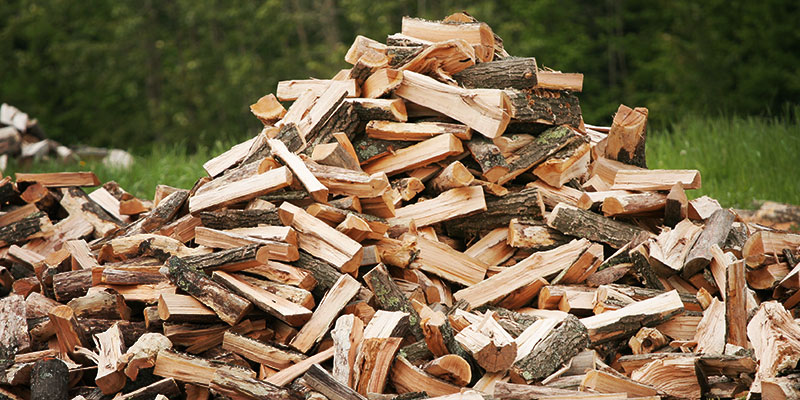 This has been such a happy but also such a busy week. I was going to just ramble about life, but I actually have some small updates for you. For those of you who missed it, the Frinndays are returning after the holidays.
Audio and things
Some people accused Mod R of withholding important information about alleged audio delays. There is a conspiracy theory that she is hiding things from you.
::laughs::
You are right. She is absolutely hiding things from you. But they have nothing to do with the audio.
While we are on the subject, a huge thank you to Mod R for the awesome quiz in the previous post.
The SOTH audio is produced by us – Gordon, me, and Nancy Yost Literary Agency – out of our own pocket. We find the reader, we pay for everything, etc. It was delayed because of two reasons. First, our narrator ran into cold and flu season, and she is a very ethical person who takes her performance seriously. She didn't want to record with a hoarse voice. Second, Audible is taking forever. You can see the preorder is up pretty much everywhere, except Audible. It used to be a few days for processing, then a week, then two weeks. Now it's when it's up. We had no choice but to pick a far away enough date for everything to process.
The Graphic Audio of SOTH is produced by Graphic Audio. For our self-published works, we license the rights to them and they produce it. If it's not a self-published book, there is an extra step. For Kate Daniels, for example, the licensing had to go through the corporate channels at Penguin Random House.
There is no GA adaptation of SOTH right now. It's not in production. It's not "delayed." It just doesn't exist. They haven't bought it yet. They are preparing to work on Kate Daniels. In fact, we have a Zoom meeting on Monday with literally everyone involved. There will be questions regarding how the books will be converted, who will be cast, and so on.
Audio in general presents some logistic challenges. You have to find the reader, book them sometimes 8-10 months in advance, and make sure everything is 100% ready to go. A good reader charges around $4,000-5,000, sometimes more depending on the length of the project. Celebrity readers charge very high fees.
We are committed to finding just the right reader, but between the availability issues, production issues, and unrealistic prices, we do the best we can. It's both a creative and a business decision.
If anything happens along the way, like the manuscript needs additional revisions or the reader gets sick, the whole thing collapses like a house of cards. But it's well worth it, because everyone enjoys the audio. I'm listening to Beware of Chicken right now. Hehe. Hehehe. Long may the land of Faram prosper.
The store
BDH ordered a lot of things. Like a lot a lot. A lot more than anticipated. All the things. All the things were ordered. Our supplier promptly ran out of tote bags and some items. They usually restock within a couple of days, so some orders are a little bit delayed, but we are on it.
Somewhere someone is looking at the order list and going, "Who is ordering all these weirdo tote bags? What do you mean by monster removal?"
Because BDH ordered so many things, we decided to open a separate business checking account to keep up with everything. Here is how that went.
We go to the bank.
Bank person: I'm sorry, all of our bankers are booked for the week. Have you tried online?
Us: Thank you, we will try.
At home, I call customer service.
Customer service: We can do this online but it will take weeks. How you tried a banker in person?
Me; We have and all of ours are booked.
Customer service: I found you an appointment tomorrow at 3:30pm.
Me: Thank you so much.
Yesterday, going back to the banker: Hi, we need a second business checking account.
Banker: I will help you.
Banker works super hard. She was very professional and very helpful.
Banker: It is denying the account because of negative history.
Gordon and me: What negative history?
Banker: I don't know, but I can find out.
We sat there for 2 hours and watched her being transferred internally 6 times. 6. They don't just do it to customers. They do it to their employees, too.
Midway through it, it occurred to us collectively that our credit reports are frozen. A couple of years ago someone attempted to file a tax return in our name. Now IRS issues us a special pin and all of our credit is perpetually on lock down. So most likely our bank bounced off that wall and gave us a generic no.
We walked out of the bank at 5:20pm without the second checking account.
Now we have to unfreeze everything for a specific date and go back next week. None of this impacts the store or orders in any way. I just wanted to share my pain.
And now I bring you a small snippet. Thank you for sitting through long and boring admin stuff.
Snippet
The Red Horn Nation had their HQ in Lincoln Forest. The first few magic waves had reduced the population at a catastrophic rate, and the survivors quickly figured out that the old rule of safety in numbers still applied. Like many cities, Wilmington had fractured into dense clumps, with neighborhoods bundling together and fortifying, and Lincoln Forest sat right in the middle of everything, near Midtown.
It was a lower-middle-class neighborhood, with brick ranch houses set back on large lots. The surrounding neighborhoods of Forest Hills cushioned it from every side, so Lincoln Forest didn't bother with a communal defensive wall, leaving fortifications to individual homeowners.
I surveyed the large ranch house. It sat a good distance from the street at the end of a longish driveway. Magic hated high tech buildings, but it loved trees, and the two oaks flanking the driveway looked like they had been growing there for half a millennium, their massive crowns spreading all the way over the street. Three cars waited by the garage, a black Ford truck and a couple of sedans with bloated hoods, modified to run during the magic waves. Modifications like that were expensive. The stolen kid trade must've been profitable.
No defenses, except for the usual bars on the windows and a solid door. No wards that I could feel. Nothing out of the ordinary except for a cow's horn, dipped in bright red paint and stuck onto a metal stick by the driveway, announcing the house's ownership.
"Why Red Horn? Why not Red Blade or something like that?"
"I don't know," Thomas said.
I dismounted. There was no need to tie Cuddles. She wouldn't go anywhere.
"I know that you think you are tough," Thomas said. "But these people, they are violent. Very violent."
"Do you have a picture of Darin with you?"
He reached into his wallet and pulled out a large folded missing poster. On it a lean, dark-haired teenager smiled into the camera. He looked a bit like Thomas and a lot like an older version of Jason.
"Hold on to that."
"They are going to kill you. They've killed people before who came looking for their kids."
"Let's try not to get killed then. I'm going to knock on their door. You can come with, or you can wait here."
Thomas dismounted and tied his horse to the mailbox post. His face told me that he really didn't want me to go in there. He looked around, went to the nearest oak, where someone had sawed a branch off and left it in pieces, picked up a good size chunk, and looked at me.
"All set?"
He nodded.
I walked up the driveway. On the door, someone had written RHN in blood. So good of them to identify themselves. I'd hate to get the wrong house.
I tapped the door with my foot.
It swung open, and a beefy guy in his twenties with ruddy skin and a skull tattoo on his neck peered at me.
"What the fuck do you want?"
"To come inside."
"No."
Most people aimed for the head when they punched. Unfortunately, heads were hard, because our brain was precious, and we'd evolved durable skulls to protect it. I punched him in the solar plexus. He was beefy but not fat, so he didn't have much padding, and since he was a head taller than me, the solar plexus presented a convenient target.
Whatever the guy was expecting, my left uppercut wasn't it. I punched him very fast and very hard. I could remember not being able to read, but I knew how to punch even in my earliest memories. I had over 3 decades of practice.
The gang's doorman folded to the ground. I kicked him in the head to make sure he stayed down there, stepped over him, and walked inside. Thomas took half a second to come to terms with the body on the ground and followed me brandishing his log.