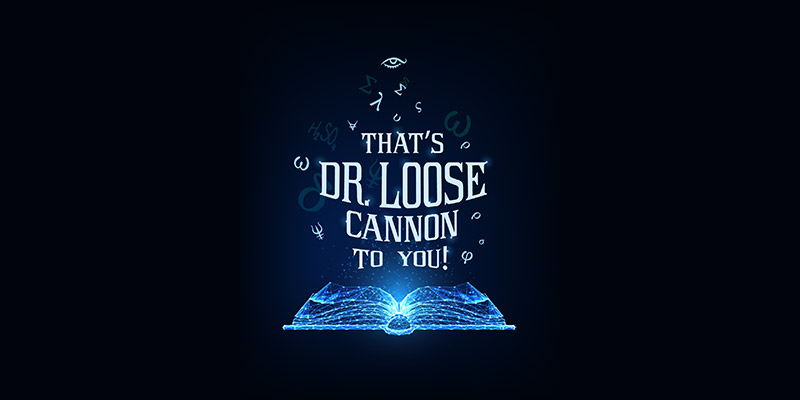 Dina: Welcome to the inn. Today we have a wonderful guest. Dr. Luther Dillon, Assistant Director of Atlanta's Center for Magical Containment and Disease Prevention.
Luther: It's a pleasure.
Dina: Our chef prepared a special dessert for the occasion. He called it "The Doctor." Strawberry biscuit, crème brûlée center, bird's milk cream, and apricot nappage with assorted chocolate flavors.
Luther: Oh wow. A collection of Petri dishes with bacterial growth. This looks remarkably like E Coli and that … ::holding the dessert really close to his eyes:: S aureus? I hope that's matcha flavor.
Dina: No worries, it's perfectly safe.
Luther: This is amazing. Pistachio with white chocolate? Huh. The different flavors of the chocolate are just to die for. What's bird's milk? I assume that's not actual bird's milk because that the presence of mammary glands would prevent it from being classified as Aves.
Dina: I believe it's a mousse like buttercream. No birds were involved. So Dr. Dillon…
Luther: Just Luther, please.
Dina: Luther. The most important things first. There are no witty wizard sayings on your T-shirt. In fact, I can't even see a T-shirt. You're wearing a suit.
Luther: I came here after giving testimony. Courts tend to frown on modern wizard attire. Heh.
Dina: Everyone wants to know what your actual degree is and how you made it to your current post.
Luther: I started out as a botanical mage. That is where my primary powers are. I can also identify the nature of most magic by taste, which at the time seemed useless, because going around licking people isn't a reasonable career plan.
I took the traditional route and earned my Wizard of Science from Atlanta Mage College concurrently with the Bachelor of Biological Science from University of Georgia. While doing all that, I got stuck on biosystems. The interesting thing about plants is that everything in the environment affects them. Moisture, soil composition, air composition, amount of light, and so on, and I wanted to know more about how magic fit into that scenario.
There wasn't really a degree that matched my needs, so I ended up picking up a Master Wizard in Environmental Magic instead. That degree required a lot of forensic work, because no matter what the Enviromage Faculty will tell you, the best way to observe magic's effect on an organism is to dissect it. Listen here, kids, if you're looking for Enviromage degree, you're going to see a lot of really weird dead bodies. They will bus you to every incident scene they can find.
By that point, I'd been refining my magic identification powers for about 6 years, and through practice, managed to evolve my power to incorporate other senses besides gustatory. That was another interesting milestone for me. Despite what Mage College tells you, powers do evolve laterally if you put in enough effort. As you can probably deduce from my ramblings, Mage College and I have a complicated relationship. On one hand, they want to keep me around because I am one of their most successful graduates, and on other hand, they'd really like to get rid of me, because I have gone through their gauntlet and I call them on their bullshit. Really, they would be so happy if I died. They would erect a statue on campus in my honor and use it as a prop to convince prospective students to fork out tuition. I've warned them that I would haunt it.
Anyway, turned out that I was really good at magic forensics, so I went and got myself a Master of Forensic Science and then I followed it up with a doctorate for the hell of it. Then I got myself a job with PAD and the rest is history. There, more than you ever wanted to know.
Dina: That's fascinating. Are you religious?
Luther: I'm agnostic. People have this weird misconception that scientists tend to be atheists, but the deeper you dive into science, the more you realize how truly miniscule our sphere of understanding is. There is a progression.  When you are a freshman in college, you know everything.  You get passionate and you deliver these outraged speeches about people who don't take science seriously and about how jaded professors are. By graduation, you realize that you have the fundamentals, but things are a lot more complicated than you originally thought.  In graduate school, you are even less certain, and if you go deeper, you eventually reach a stage where you are not sure if anything you know is accurate. A friend of mine has a lovely ancient proverb that fits.  "The things you don't know or realize are an ocean, and your mind is a tiny boat upon its waves." Very apt.
I cannot tell you that some greater force – God, Providence, Fate – that influences the course of our lives doesn't exist. Therefore, I keep my mind open.
Dina: Is there Mr. or Mrs. Luther?
Luther: There is.
Dina: Tell us more.
Luther: Mrs. Luther is… a writer. A very successful one. We've met in college and been married for 21 years. We have two children and three dogs, a Boxer and two Boston Terriers.
Dina: Aren't Boston terriers just miniature Boxers?
Luther: How dare you.
Dina: I have a round of rapid-fire questions for you. I will say a name or an organization. Please respond with a short sentence.
Luther: Go ahead.
Dina: Order.
Luther: Competent but deeply misguided.
Dina: The People.
Luther: Secretive research hoarders.
Dina: The Pack.
Luther: Interesting field of study.
Dina: Nick Feldman.
Luther: Damaged fanatic.
Dina: Ghastek.
Luther: Smart but narrow-minded.
Dina: Jim Shrapshire.
Luther: Difficult, earnest, and biased.
Dina: Dr. Doolittle.
Luther: A deeply ethical, brilliant man. His research into regeneration… Oh right, one sentence. Continue.
Dina: Julie Lennart.
Luther: Loyal to a fault.
Dina: Conlan Lennart.
Luther: Unlimited potential.
Dina: Curran Lennart.
Luther: Reliable.
Dina: Kate Lennart.
Luther: ::laughs:: One sentence to describe Kate, huh? A good friend. Both she and Curran. They are a good family, all four of them. Someone who will help you when you need it.
Dina: Thank you so much for visiting with us today.
Luther: My pleasure.