Hi everyone, Mod R here.
I thought I would answer some of your questions about the website and blog today, since we've gotten quite a few queries lately about how to use the various features.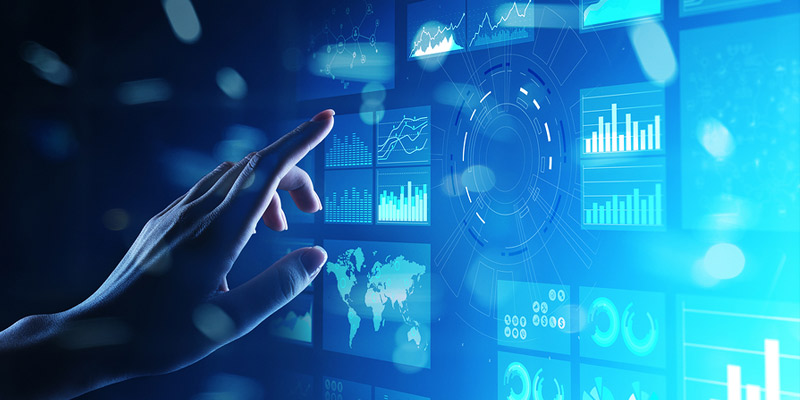 This is just a general walkthrough, of course, intended to make your experience easier, but you don't need to use these tools if you are not comfortable – I'm always in the comments, so if you have a question or want a post found etc please ask. I will either answer straight away or add your question to a list for House Andrews to expand on, but every single one of your comments, contact forms, newsletter replies etc gets read.

Accessibility
On any page of the Ilona Andrews website, including the blog, you can head over to the silhouette icon on the left of your screen and expand for the accessibility tools– see picture.
You can increase or decrease the font size, pick the kind of background that is easier on your eyes, chose a high contrast or a more easily readable font. This has been a website feature for over a decade, and House Andrews are always trying their absolute best to make sure everyone has access to all the things.
Speaking of making things easy, whenever you see things appear in red and underline, it is an embeded link, like this:
This is a button, which also contains a link, and will change colour as you hover over it:
They exist to take you directly to that preorder, reference, or snippet etc depending on the context. You don't need to go in search for it or wonder how to get to to your treasure!
News, updates and series status
The Release Schedule page, first amongst equals. You can always find it as the first item menu on the top banner of the website:
Any plans that become official will be first updated on the Release Schedule Page.
This means any known release dates, projects in work with official timeframe and preorder links, when print or audio formats will be available (in case they are not released at the same time) etc. Sometimes things might be shared with us in virtual appeareances or we may get hints in blog posts, but until they show up on the Release Schedule, no plans are confirmed.
On the same page, so you only have to learn one target, you also have the other most asked question- a complete book list, in reading order, for every single series; and the status of each of the series.
Each title in the complete book list is a clickable link- we learned about it above- which will take you to the description of the book and a handful of retailer buttons where it can purchased. They are not exhaustive, there is limited space on a website page, so please do your own search if you have a favourite retailer that isn't mentioned.

Hear ye, Hear ye! as this is important:
If a series is not specifically marked as "Finished for now" or "There are no plans for a follow-up" on the Release Schedule page, there is hope that we may get more from that universe, even if nothing is mentioned under Upcoming Releases. It just means plans aren't set in stone.
None of this "I heard a rumour that it was the last book/ they are selling the series to the muskrats so it can get ghost-written by a fart gun" please. House Andrews are usually very transparent with us (unless they're preparing a surprise), but people sometimes interpret things, take them out of context or just outrightly shenan. And if they shenan once, they're going to shenanigan!
Free Fiction
If a series has caught your eye and you want to see whether you would like it, or if you're just hungry for more from your favourites (BDH! BDH!), you can head on over to the Free Fiction page and read short stories, character interviews or snippets organised by series. Each one has a title, picture, small blurb and a Read Me button- click on the button to get to the right page.
Thank you for your understanding around the fact that we cannot add every single snippet or deleted scene that gets generously shared with us there- it's designed for the more fuller-sized (not to say hefty) of the pieces. The Horde like big snippets and we cannot lie, the other Otrokars can deny, when a short story walks in…ok fine, I'll stop.
If something from a smaller scene or snippet stuck with you and you would like to revisit, here are you options:
Post categories
Head over to the blog menu, and select the category you want in order to get all the posts that are tagged with it. The tags appear under the title of each article, and they are clickable, making it easy to navigate the topic the interests you: snippets, recipes, Mad Rogan etc. For example, this post is categorised as Admin info.
If you just want the blog posts in chronological order, starting with the most recent, you can access the front page of the blog from the menu on the top banner of the website- to the right of the famous Release Schedule page.
Website Search
There is a search function at the bottom of every page on the website, including the blog.
You want to go in with a good keyword as there are a lot of posts, but I completely understand sometimes it's just not feasible, so please don't hesitate to ask me, it's literally why I'm here for and I take pride in being the Bug of the Horde!
Social media
Also at the bottom banner of each page, right under the search function, I have highlighted the links to the main official social media accounts of House Andrews, which will likely be more active going forward- give them a follow if you want.
Contact
The Contact Form for the website and general admin/ Ilona Andrews issues and questions is on the menu on the top banner of the website.
Most of you also reply to newsletter emails- I also get those; and you know my email address by now- modr@ilona-andrews.com. I will get back to you if you've sent me enquiries through either of them, as soon as feasible.
Please do not email the merchandise store contact with questions about the books or publishing, they are there for merch orders and store issues or feedback. It makes us more able to help you if you get in touch with the right admin.
Newsletter
If you sign up to the Ilona Andrews Newsletter, you will get an email every time there is a new article, and/or also a big newsletter several times a year with summary of all the goodies and publishing news happening in Ilona Andrews world.
Sometimes people who get the blog posts in the newsletter have forgotten how to get to the website and join the us in the comment section- the title of each newsletter article is a direct link, and there is also a "Read in Browser" option at the bottom of each emailed article.
Does the blog have Rules?
It sure does: Blog Rules.
Unfortunately, we are not trained to help through difficult moments, but for anyone who needs them, contacts that can provide qualified assistance during a mental health crisis can also be found there.
How can I get an avatar picture?
In order to get a profile picture instead of the little default squiggle next to your name in the comments, you need to head over to Gravatar and create a free account. You can upload your chosen avatar and the website will automatically pull it whenever you use your credentials to comment.
My current one, by the way, is an Otter Mod R created with the Bitmoji app, and she's clutching a heart shaped clam- because Magic Clams and I love you all!