Hi BDH, Mod R here.
I have heard you and I am in the same predicament. When do we start the Hidden Legacy reread so we can time it perfectly with the release of Ruby Fever on the 23rd of August? Arabella's maths test in Wildfire is me right now.
The shaggy nightmare shook herself, stomped over to the blackboard, and flipped it over.
67+13=
7×11=
981/8=
She pointed at the last one with the chalk, turned, and looked at the Keeper.
"Do your best," the Keeper said.
Arabella heaved a sigh.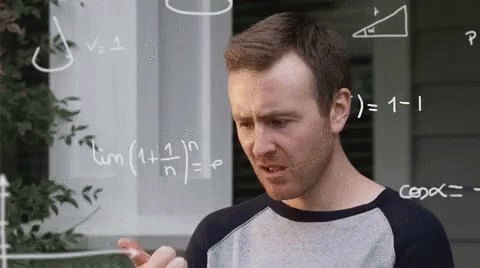 I know I will need at least 2 days per book, plus realistically 1 extra day each as I will be letting favourite scenes settle on me, like delicious squares of expensive chocolate that you have to melt slowly on the tongue. But wait, the EXTRAS!
That's when I realised that my favourite fluffy Horde might not even know about all of them and would be bereft of goodies. The horror!
Hidden Legacy Goodies Links (in vague chronological order)
Then I reached out to Ilona and she very graciously allowed for the Nevada pregnancy announcement snippet to be shared again. I know we have all been yearning to read that again- this was a deleted scene from Sapphire Flames:
Rogan and the 9 Month Stomach Bug
"An image of Rogan filled the screen. He sat at a desk that seemed too small for his huge frame, illuminated by the light streaming through a large bay window. Behind him a breathtaking vista spread, a mountain thrusting into the sapphire-blue Mediterranean, with white homes perched on its side. Taken several months ago during their trip to Spain.
"Connor?" my sister asked off-screen.
"Mhm?" My brother-in-law stared at his laptop, looking down, his short dark hair disheveled slightly, his strong profile silhouetted against the glass.
"You know how I've been throwing up?"
"Did you see the doctor?" he asked.
"Yes."
Rogan's fingers flew over the keyboard. "What did he say.
"I know why I've been sick."
"Is it a stomach bug?"
"Not exactly."
He turned to look at her, his eyes startlingly blue on his tan face. "Is it serious?"
"Yes. Apparently, I've already had it for eight weeks. I just didn't notice. But she says it will go away on its own in seven months."
He stood up, frowning. "What kind of illness lasts for nine months…"
"Good question."
Connor "Mad" Rogan froze, his blue eyes opened wide. The window behind him shattered. It didn't fracture into shards or chunks, it disintegrated into glass dust and hung in place, a glittering diamond cloud full of shimmering rainbows. He'd pulverized it.
It was such a stunning image, a shocked Mad Rogan against the curtain of glass sparkling with sunlight.
Nevada yanked the tablet away.
"There is more! Let me see!"
"No!" she smacked my hand. "The rest is private."
I laughed at her.
She tucked the tablet under her arm."
Squeeeeeeee and swoooon! Sqooon? When he breaks the window!
But wait, there's more! House Andrews in their endless generosity gave me ANOTHER deleted snippet from Ruby Fever just for today. We are truly beloved!
Hell Was Boring
"K stared at my sister. It only took her ten minutes to get here, because House Rogan's estate bordered ours, and she hadn't bothered dressing up. Nevada Baylor-Rogan, arguably the most powerful truthseeker in the country, recipient of the Magus Legis award, the highest honor civilian law enforcement could bestow on a mage, and of the Secretary of the Army Award for Valor, wore pink bike shorts and an oversized T-shirt that said, "Hell was boring." Her hair was up in a messy bun and her face was free of makeup. She must've hung up with me and walked right out the door.
"Somehow I expected more," K said.
"And that's the problem with your kind of mages," Nevada said. "Always more concerned with how things look rather than what they really are."
She took the seat at the far end of the table and nodded to me. "Begin when ready."
"I've been looking forward to this." K rested his elbows on the table and steepled his fingers. "A chance to converse with a truthseeker. This will be marvelous."
"Everything you heard about my sister is true. The reports you've read about her were not exaggerated. Whatever you think her power level might be, it's higher. Nevada is here because I don't want to use my power. If you lie, I'll be forced to compel you to answer."
K's eyebrows rose. "Why not use your sister? It's my understanding that she is excellent at compelling."
"Because your mind is hexed," Nevada said. "I can break it, but it would take some time and there wouldn't be much left of your psyche when I was done."
"Hexes are not a problem for me," I said.
K frowned slightly. That's right, we're full of surprises.
"If I use my magic, it will be unpleasant for both of us," I told him. "By the end, you would tell me everything you know, but you would be in severe emotional distress, and I would have to spend time and magic to release you without causing permanent damage. You will be in a coma for several days. When you wake up, you will be numb."
"You make it sound so exciting," he said, his tone dry.
"At your power level, you'll be out for five days," Alessandro said.
"You're serious?" K asked.
"Absolutely," Alessandro told him. "Five days of sleeping, followed by three days of being an emotionless zombie. Possibly longer. You should lie to her. The less I see of you, the better."
I hid a smile. "If you really desire cooperation, you will answer my questions without deception. Honesty, in this case, is the best policy."
"Honesty is my middle name," K said.
"Lie," Nevada announced.
"I see humor will be in short supply during this interrogation." K nodded. "Very well. Proceed." "
That should earn me some BDH points hehe. I'm going to cash them right away: let me know which moments you are looking most forward to during your HL reread?