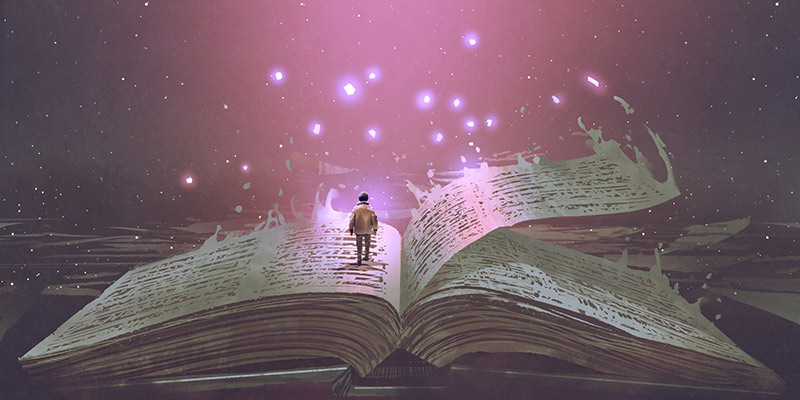 I got very little sleep last night. The saga of Sookie continues, so please excuse me if I sound less coherent than usual. Also the novel has crossed 100K and when I mentioned this fact to Mod R, instead of being supportive and saying things like, "It will end eventually," she basically said, "All the words! Yay!"
On to the questions.
So do you write "start to finish" or does your manuscript contain fleshed out scenes interspersed with notations like [Catalina talks with Grandma] or [Kate & Curran make a baby]?
Start to finish. There are writers who write out of turn, like Nalini Singh, I think, but we don't. For us each scene builds the character development and plot tension based on the previous scene.
For example, there is a scene in Maggie where a character is leaving for a while and originally that scene was meant to be just a get the "get the facts down" type of scene. But in the previous scene, which is a part of that same conversation, they discuss the backstory of the villain and it's very sad. Things happened in their childhood that wrecked their life.
That scene has primed the main character's and the reader's emotions. They are not coming to this conversation in a calm, detached state. Now this other character is leaving and it's sad. Instead of a dry reciting of facts envisioned in planning, this is now a scene where the character feels vulnerable and is desperately trying to hide it. But that flow of emotions, for us, can only happen sequentially.
There is only one rule in writing – do whatever works. If you can't finish a book without writing your favorite scenes first, do that and ignore the paragraph below.
However, if you are an aspiring writer asking me for guidance, my advice is to write sequentially when possible. Cherry picking and writing only the scenes you like can hamper the emotional flow and rob you of some narrative discoveries a writer makes along the way.
Another caveat – sometimes the scene simply doesn't work. We have done the thing before where we finished a scene and it's just not right. We don't know why it's not right, it just isn't. Rewriting it endlessly can quickly become counterproductive, so sometimes we leave the scene in whatever messy state it is and resolve to fix it in the edits.
Sometimes you just have to move on past it and get some distance.
Do you 'hear' your characters in your head when they talk & you're writing? If so, do they still sound as they did originally, or have their voices changed to sound like the audio narrators?
Let me preface that with most writers are empathetic and neurotic, but most of us don't hear voices in the clinical sense. When a writers says things like, "This character just wouldn't shut up," they are trying to define inspiration and since it's intangible and eludes definition, they find creative ways to describe it.
That said, audio narrators have a significant impact. If I have to consciously think of a voice, Hugh D'Ambray defaults to Steve West for me and Orro now goes straight to Scott McCormick.
(related) I am struggling with all the theory about creating good characters, and you always have such a clear way of explaining even for woeful laymen. All the terms and how they relate to each other are confusing me. Just when I think I've understood how the Wants and the Needs affect the Inner and External Conflict and how the conflicts relate to the character arc and the Wound and the Lie…wait, what was Needs again? Help!
You are making this too complicated. ::insert smiley face:: I never once sat there and thought, "Here is my check list of Wants and Needs for this character."
This salad of Capital Terms sounded like some writing teacher nonsense, so I googled it.
::sigh::
I once broke down the three act structure on Twitter in, I think, 4 tweets, in response to a writing teacher who charged hundreds of dollars for a three week course on it. This sort of silliness causes actual harm, because to be able to charge a lot of money for something or to sell a whole writing book based around a particular concept, you have to artificially complicate it to justify the price tag.
Furthermore, all of these concepts are borrowed from literary criticism. This approach forces you to analyze the character before you have written them. You can't create and critique at the same time. It's like being pulled in two different directions with equal force. You will just end up spinning your wheels.
Writing isn't about literary analysis. It's about getting the story on paper. Anything that gets in the way of telling the actual story must be purged with extreme prejudice.
Again, if this critical approach works for you, ignore the below.
If however, all the terms are messy and confusing and too hard, then –
::raises computer mouse:: By the power vested in me by my 17 year career, 29 completed novels, and 27 appearances on the the major bestselling lists, I now absolve you of this mess. You never have to look at another Capital Letter Characterization Term in your life, if you don't want to.
Characters occur organically. They grow from our experience and who we are. If you try to take a mechanical approach to it, you will likely become frustrated and produce stilted characters.
Let's try a writing exercise. Look at the people in your life. Someone you know well, your brother, your sister, your weird best friend. They don't have to have the main character energy, you just have to know their quirks, their manner of speech, and their character.
This character walks out of their house or apartment and sees two or more people dragging this thing on a leash and it looks distressed and injured.
Now open a fresh file. Describe your hero coming out of the house. Describe what they see. What does your best friend/brother/sister/character do? What do they say? It doesn't have to make sense, you don't need to think about the overall plot, just literally sit there and ask yourself, "What would Bob say?"
Write it out. Don't overthink, don't analyze, just channel that person in your life. It should flow, because you know what they would do in this situation.
Be honest. There are as many choices here as there are people, from offering to buy the beast, to threats, to walking across the street and pretending that you never saw it. If your chosen person would duck their head and walk the other way, write that.
Chances are you know exactly what they would do. You don't need to think of their Wounds and Lies, or whatever. The sum of their experiences and their ethics will do the creative heavy lifting for you and will determine their actions.
Wrote it out? Good. Pick someone else. Do about 5 of these.
Chances are, one of them will be super easy to write. Pick the easiest one.
Congratulations, you have found your POV character. Throw another conflict at them. If they now have the creature in their possession, what are they doing with it? If they ignored it, have a distraught little girl with her mom run up to them and ask them if they saw the little beast.
Later, if you are so inclined, you can think in detail as to why your chosen POV character reacted a certain way. What choices did these people make and why? They are people you know well and intimately. Use them as the basis of you characters. Use their experiences and circumstances, things that have shaped them. Complexity will come with time. For now just keep writing with this character, even if the plot makes no sense. Keep throwing challenges at them. The more you write about them, the firmer will your grasp become, until you come to the place where you don't have to think about their reactions, you just know.
Have fun with it. Writing comes from the place of play. Play. Entertain yourself. Less stuffy definitions and more Exploding Toddlers. (That is an actual writing term, meaning a sudden escalation in intensity that drops out of nowhere like a body falling from the ceiling.)
That's how you start. Happy writing.