Hi everyone, Mod R here.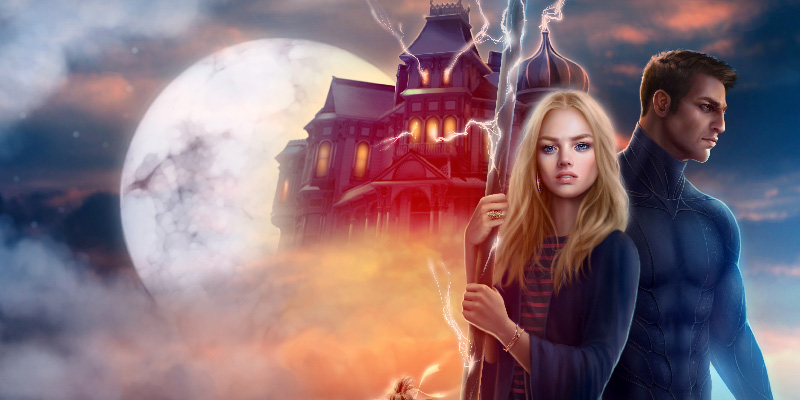 Hi! Quick question. is there a family tree or some kind of visual that helps with the innkeeper characters? FF
I've been looking for a pretext to collect together some of the gorgeous art by Doris Mantair from the books in one post, thank you for the question FF!
So far in the Innkeeper Chronicles, we got to meet 3 generations of the Demille family:
Gerard and Helen Demille, the Innkeeper parents who have disappeared without a trace- introduced themselves to us in the short Gerard Demille and Helen Meet.
Gerard is a human, Earth human. I've seen all the fan theories, he's not an alien, you guys: humans on Earth have magic, Dina tells us this several times, and if they are "in the know" (like Officer Marais, for example) they are welcome at inns. Gerard discovered his magic early on and traveled the Universe and its wonders. Sometimes in the late 1700s/early 1800s, whilst guest at an inn that was under attack, he sacrificed himself to save the innkeeper and her children. For his troubles, Gerard got trapped in the house until our modern day, inside a protective barrier- unable to feel or move his physical body (which did not age), but able to interact with the house through his magic.
Helen (eventually Demille) is also an Earth human. We know, in very broad strokes, that she becomes an innkeeper and saves Gerard from his centuries of entrapment, and they go on to have a family and a prosperous inn, Magnolia Green, in Georgia. Helen has two children, Klaus and Maud, from a previous marriage with a man named Charles- in Ilona's own words "This dude isn't that important. He and Helen split up. He has a new family. He isn't interested in his children and they wrote him off." No, Charles is not an alien of great and fantastical magic either. To put this to rest: there is no such thing as "genetic innkeeper powers"- there are just humans, in touch with magic (which we all have), who then forge a connection with inns or inn seeds.
According to Maud in Sweep of the Blade, Gerard is the only father they know and acknowledge.
Klaus, Maud and Dina Demille are Gerard and Helen's children.
Klaus, the eldest, is an Arbitrator : member of a small but powerful organization which specializes in the Universe's dispute resolutions. They watch over many dimensions and realities, are extremely secretive and knowledgeable, and cannot return to their home planet for a term of 20 years after accepting the Arbitrator role.
Klaus' sisters do not know that he is an Arbitrator for most of the series, believing him to be a galactic wanderer like their father. He is a mystery wrapped in an enigma, and will probably remain one.
Maud married Melizard of House Ervan, one of the vampire guests at her parents' inn. Her life with House Ervan was not easy, despite her becoming a paragon of vampire society in order to live up to their demands. After being exiled to Karhari and being widowed, Maud and her 5-year-old daughter Helen are rescued by Dina, Sean and Arland and returned to Earth. Maud and Helen are currently on the planet Daesyn, with Maud serving as Maven of House Krahr (a diplomat and negotiator hybrid role).
She is engaged to be married to Arland, the Marshal of the House (military lead). Maud displays mysterious ad-hal-like powers because, and here's the scoop:
Mwahaha, did you really think I was going to tell you? You know me better by now. We'll have to read to find out!
Ok, I have to do one more trick-free Arland, it's just too good:
Dina is the youngest sibling, and she is born and raised in the Magnolia Green inn- a connection that becomes particularly heartbreaking at the end of Sweep of the Heart.
She struggles for most of her childhood with the desire for a normal life. Dina visits home after her first semester of college and finds that both her parents and their inn have disappeared. Together with Klaus, she searches the Universe for a couple of years, before returning to Earth and petitioning the Innkeeper Assembly for an inn.
She awakens the dormant Gertrude Hunt, an inn located in the Avalon subdivision of Red Deer, Texas. Here, she hosts the more… let's call them "interesting" guests and events the Galaxy has to offer and hopes to find a clue on her missing parents from one of them.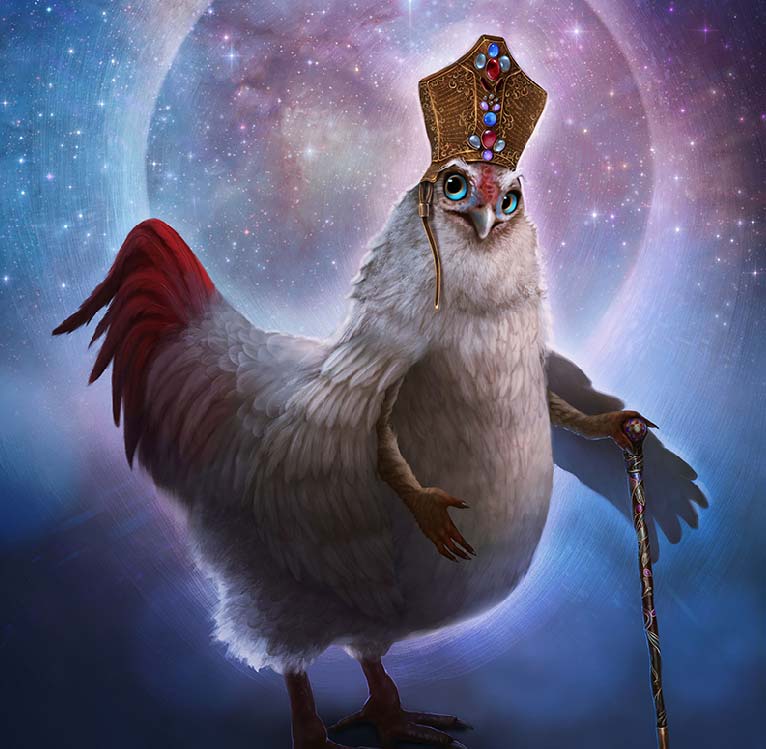 She is joined by her partner Sean, an Alpha strain werewolf, an overly dramatic Quillonian chef, Orro, and her permanent guest, Caldenia ka ret Magren, a former intergallactic tyrant. The rest, as they say, is history.
Helen of the Ripper Cushions, is Maud's young daughter.
She was named for her missing grandmother. She is half-vampire, and has already managed to connect with Gertrude Hunt, who obeys her requests. Because she lived part of her life on Karhari, Helen is more badass and mature than one would expect from children her age. She loves water and bacon and is very close to her mother.
A brief reminder here: although we might get to see House Ervan again, and they might just be served a big ol' heaping scoop of just deserts, they have absolutely no claim on either Helen or Maud. When they exiled Melizard and his family, the Ervans struck them out of the family scrolls, and made any connection nonexistent. They fully snost and lost on this one, guys. Trust in Ilemina, Preceptor of House Krahr, Slaughterer of Ruhamin, Supreme Predator of the Holy Anocracy, Bleeder of Ert, Fierce Subjugator!
Hope you enjoyed all the pictures and recaps! In regards to the status of the Innkeeper series, House Andrews are continuing the policy of not putting a date on it until the manuscript is ready and a pre-order link can be shared. I can tell you, however, that the series is most definitely not over. We will find out the resolution to the series arc of the missing parents, especially after the big reveal at the end of Sweep of the Heart.
The details that House Andrews discussed with us (as usual, these are not set in stone or official, just their usual generous transparency, there may be changes to the plans) are that there will most likely be at least another full-length novel, with other novellas or short stories possible. It will most likely be from Maud's POV, and will clarify all the questions regarding Maud and Arland not yet being married, what Klaus told her when he showed up at the end of Sweep of the Blade, what will be the reaction of House Krahr to the new inn branch on Daesyn etc.
However, since we already had an Innkeeper release in the past 9 months, the siren call of other projects and pending sequels has to be answered first.
P*tient Horde Mode: activate!